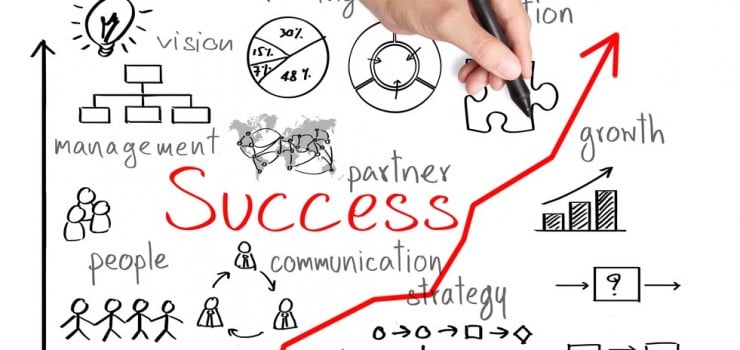 A highly relevant and discussed topic in the domain of branding is the importance of maintaining consistency for brands in marketplaces characterized by diverse cultures, increasingly empowered customers and ever changing trends and customer preferences. Consistency is often mistaken by brands for complacency and static existence.
Consistency in the branding lexicon refers to the ability of the brand to convey to the consumers in a single voice across all customer touch points, the fundamental building blocks of any brand namely the brand identity, brand image, brand personality, brand essence, key performance indicators such as quality, features, price points and such. But such a consistency should not come at the cost of the brand refusing to constantly adapt to the dynamic market structure. Obviously carrying out these two seemingly contradictory things in today's highly competitive and complex markets is highly challenging.
Sony has dominated the electronics industry since its conception in 1960, all through the end of the 20th century. However it faced struggles throughout the mid to late-2000s, and was infamous for its fading brand image. There are several reasons for Sony's decline from the top of the consumer electronics industry, but the inability to manoeuver in the wake of disruptive and transformational changes coupled with inconsistency in branding practices would be the two primary ones.
Sony's iconic ascent and recent decline – An analysis
Sony as a company has given birth to some iconic brands in its heydays, which include the Walkman, Discman, Trinitron TV and more recently the PlayStation. In spite of this legacy of strong brand building, the company slowly started slipping from its leadership positions from different verticals in the consumer electronics industry. As earlier mentioned, the two aspects of inconsistency and difficulty in managing disruptive change were the primary drivers of this decline. But, the underlying cause of the rapid decline of a great organisation has been inflexibility and rigid mindset of the senior management.
A further in-depth look into the causes of this decline from a global position of pre-eminence brings forward some pressing reasons. Firstly, it is important to understand the factors that were the key drivers for Sony's ascent to global supremacy in the consumer electronics sector:
Innovation: Innovation, to a large extent, defined the character of the Sony brand. Sony grew to global prominence due to its ability to constantly create products even before other companies could conceptualize them. Furthermore, Sony had the ability to sense and to predict consumer preferences and creates entire product categories through its innovative offerings. It epitomized the classic rule of success in branding wherein need for a brand and associated equity has been created, when it previously did not exist. No one can forget the classic Walkman and Discman brands that Sony created, thereby creating the product category of portable music players and creating the need for listening to music "on-the-go". Such an innovation driven culture differentiated Sony from other consumer electronics brands for a long time.
As we will analyze in detail later, the inconsistency in branding practices also impacted Sony's innovation process. The company had an opportunity to leapfrog Apple in the creation of something similar to the genre defining iPod, but did not take that opportunity. Increasingly, and quite worryingly for Sony, Samsung has managed to upstage it in the high-end television segment through genre-defining innovation.
Visionary leadership: Visionary leadership is what Sony has missed significantly in its recent years of decline. Founded in 1946 by Akio Morita and Masaru Ibuka, Sony was led by this charismatic duo in the early years of the organization's success story. Post that, the organization has had a number of CEOs in its history, with Kazuo Hirai replacing Howard Stringer as the President and CEO in April, 2012. Somewhere in the transitory phases between CEOs coupled with significant loss making operations across the business, it lost the visionary leadership required to guide an organization through troubled times.
Pioneer advantage: During its ascendancy phase in the industry driven by a world-class innovation process, Sony emerged as the pioneer in almost every sector it operated in. It was either the first mover in the category or in many instances, the inventor of the category. Consequently, it had the opportunity to shape the category and define the rules of operation, and setting the competitive framework for other organizations. Imitation also worked towards Sony's advantage with any form of imitation enhancing the brand's equity as it was considered to be a tacit acceptance of the brand's superiority and leadership in the category. Being the pioneer also offered Sony an opportunity to make more mistakes, test new ideas and experiment with innovative concepts.
Sony has lost the advantage of being the pioneer and creator of categories to its key competitors like Samsung, Panasonic, Apple and Sharp over the years. Samsung has leapfrogged Sony in the television segment and both Samsung and Apple have dominated the smartphone business. Sony's attempt to position the Xperia brand as a challenger against the iPhone and the Galaxy has not been successful till now. Currently, the most successful brand the company has is its flagship offering in the video games consoles market, PlayStation.
Unrelated diversification: An important and unique factor that has differentiated several Asian businesses from their Western counterparts is the extent of diversification. Controlled and managed largely by business families, Asian businesses quickly blow up into conglomerates, which have operations in diverse and unrelated industries. Many Asian organizations like Samsung and LG that have become global forces to reckon with also started life as bloated conglomerates. But as they have evolved and global competitive forces have shaped their operating models, they have learnt about the importance of focusing on core competency areas.
For example, Samsung trimmed down its organization, came out of unrelated industries and channelled its resources around one or two prominent areas of businesses. From the time Sony started accumulating losses across multiple areas of the business, it has significantly trimmed down its retail presence globally. In 2014, after continued losses in the PC businesses, Sony officially made an exit from the PC industry and discontinued the VAIO brand. Due to similar woes in the TV business unit, the official announcement has been to focus on high-end models.
Even now, Sony has a significantly large scale of operations across multiple industries, which require substantial amounts of investments and strategic thinking to manage. For example, the company's American operation has Electronics & Mobile (Sony Electronics and Sony Mobile Communications), Film & Television (Sony Pictures Entertainment), Music (Sony Music Entertainment, Sony / ATV Music Publishing), Games (Sony Computer Entertainment America), Digital Services (Sony Network Entertainment / Sony DADC) and other businesses (Sony Biotechnology, Micronics, Sony Card / Sony Rewards).
Lack of brand evolution: Sony's past and the initial phase of defining innovation and inventing consumer electronics categories an enormous amount of heritage, history and achievements to its brand identity. But the significant decline in the organization's fortunes has eroded this brand identity and equity. Sony is now a strong example of a brand that survives on "residual brand equity" rather than actively managing and building it. For a brand to become successful in the current ultra-competitive globalized market place, it has to make itself very relevant to its target customer segments. The lack of this epitomizes Sony's current state of affairs and hence is the title of this thought piece. Unnaturally high reliance on its past laurels and expecting consumers to have continued preference for the brand in the absence of any differentiated proposition has been Sony's undoing in recent years.
Sony has not been successful in evolving the brand with the rapidly changing tastes and preferences of the twentieth century consumer. It also has been very slow to understand disruptive forces of change like digital entertainment, seamless connectivity and the impact of newly emerging forms of media and communication. Apple, Samsung and to a large extent even LG have been much faster than Sony to identify opportunities and capitalize on them. In sum, the brand has not been in with the times as it were and it has contributed to its slide from the top.
Brand rejuvenation and resurrection – Guidelines
From the discussion so far, it is quite evident that Sony has not been prudent enough in managing and strengthening its brand and the underlying components of value, proposition and equity. Even though Sony continues to be a valuable and well-recognised global brand, it has lost saliency and preference in the minds of the consumers. In two or three of the hottest and most active consumer electronics segments, Sony's name will not come to mind if a consumer were to think of organizations active in that space.
High-end smartphones is a battleground for Apple and Samsung, with the likes of Xiaomi slowly making inroads. Sony's Xperia brand is a relatively unknown offering and much lower in both the saliency and preference battle stakes. In computers, Apple is a dominant player with the likes of HP, Microsoft and Lenovo. Sony and Samsung, recently both made their exit from the PC and laptop business. In televisions, Samsung has clearly taken the lead in terms of innovation, range and functionality. It is only in the video game consoles segment where Sony has a powerful and viable brand in PlayStation. The New York Times ran an article in 2013, which mentioned that Sony's most profitable business at that time was its insurance business in Japan.
What should Sony do to regain its lost brand supremacy and build strong brand equity? If Sony is serious about regaining its lost brand supremacy, then it may want to follow some fundamental steps discussed below:
Establish innovation as the primary driver of business: Timely and commercially minded innovation is the lifeblood of success in the fast moving and evolving consumer electronics industry. In the industry where Sony has to regain brand strength, innovations and product / competitive advantages become obsolete in 3-6 months. For a brand to be considered as a leader, it needs to continuously innovate on its product offerings, but simultaneously knowing how to position and maintain its brand strength and equity.
Both Apple and Samsung have been successful in doing this continuously. Millions across the world watch every launch of a new version of Apple's iPhone and the phones instantly become hot selling items. Samsung has managed to achieve this same level of enthusiasm for its Galaxy series. Both brands generate high levels of expert and community discussions and debates at important industry summits (e.g. Mobile World Congress at Barcelona).
To regain competitiveness in the segments where Sony wants to play in, it needs to establish and implement a strong innovation driven operating model across its key businesses. Though it is credited with inventing categories that did not exist, but identifying opportunities and creating genre-defining innovations are now much harder than it was in the past. Sony needs to understand where its capabilities lie, what the areas it can focus on are and what aspects of innovation fit well with the business operating model and how its brands are positioned. Sony's acquisition of Ericsson's mobile phone business gave it an entry into the category but it needs to do much more to gain any sort of share and footprint in that same category.
The same principle applies to other business units where it has been lagging. The most important one from Sony's perspective is televisions. Samsung has successfully established itself as a leader in the category and has continuously innovated and introduced different ranges. From a previously strong position in the segment, Sony is virtually non-existent in the segment.
In all the segments in which Sony currently operates and wishes to regain a position of strength, innovation needs to be driven by the principles of superior user-experience, advanced functionality, differentiating features and seamless connectivity.
Understanding and implementing a successful innovation driven business model will require Sony to undergo an in-depth assessment of its current and future capabilities but it also has some internal success stories to capitalize on and possibly replicate. Standing tall amidst the ruins is the video games business where Sony has the PlayStation brand. The PlayStation 4 version of the console, launched in early 2013, has become one of the most successful launches for Sony in the category, helping the organization reach the top of global console sales in 2014. In an official company financial report released in February 2015, it was reported that 19.9 million PlayStation 4 consoles have been shipped to retailers globally.
These are examples of internal success stories that Sony needs to replicate across its other businesses.
Regain focus: Effects of unrelated diversification has been very pronounced for many family owned Asian conglomerates. Operating in a number of unrelated businesses has often been justified on the logic of scale and scope economies. But from a brand perspective, such forms of diversification are more detrimental than helpful. Though there have been some active steps on these fronts recently, like exiting the PC and laptops business, Sony needs to do more to identify the core businesses it needs to focus on. External analysts have long recommended that Sony should completely exit the consumer electronics business but it being the core of the company's existence will be a difficult decision.
Brand valuation and a thorough due diligence exercise are required before any concrete decisions are taken around exiting businesses. But the importance of having a more lean and focused business model is critical for Sony to establish itself going forward.
Elevate marketing / branding to the boardroom: The importance of innovation for Sony in its journey back to consumer's minds has been emphasized before. Hence, internal R&D for Sony should become a critical business unit. But for innovation to make any brand sense, it has to reflect and cater to consumer preferences. Innovation has to lead to products and services that would enhance the relationship between the Sony brand and the consumer. For this to happen, R&D, product design and marketing have to become more customer-centric. In other words, Sony needs to elevate the marketing function to the boardroom and enable marketing to take the lead in driving business strategy. Marketing and branding can no longer be relegated to a tactical level handled by marketing managers who do not have an appreciation of the larger picture.
Till date, Sony does not have a Chief Brand Officer role within the organisation, which is an aspect that it should be seriously considering. There are Chief Marketing Officers (CMOs) who are responsible for global marketing operations for different businesses, but a unified structure does not exist. Sony has understood this fragmentation and has attempted to bring its sales and marketing capabilities under a global initiative titled "One Sony", which positions the brand has a single lifestyle brand. The success of this initiative needs to be measured and assessed at an in-depth level.
Brand oriented leadership: Emergence of Asian brand superpowers like Samsung and LG, coupled with the emergence of Apple has made the segments in which Sony operates, extremely competitive. In such circumstances, brand-oriented leadership can only enable Sony's journey back to a position of relevance. The CEO and the Board of Directors should realize that there is a critical need to evaluate the meaning and identity of the Sony brand among consumers in these changing times. An assessment of the current status and a measurement of the differences between where the brand needs to go will enable the brand team to guide innovation for brand leadership.
Conclusion
The path back to relevance for Sony will be a long and arduous one as it has to regain ground on many different aspects and has to compete with significantly strong and established brand names. This journey should start with a strong emphasis on defining, articulating and implementing a vision of what the Sony brand should stand for. Without this vision, progress won't be made and the results of any effort will be muddled.
The initiators and engineers of any form of strategic change within Sony should start with the brand first, which seems to have lost a considerable portion of its equity and value. Rejuvenating the brand needs to start at the core by looking at framing a vision, establishing a set of principles, articulating a framework of guidelines, implementing a brand architecture and define positioning of the portfolio of brands. The application of these core branding toolkit components is essential for the Sony brand refresh. An accurate and actionable implementation of these components will ensure that the journey towards relevance has been properly planned for and has the right strategic goal posts.