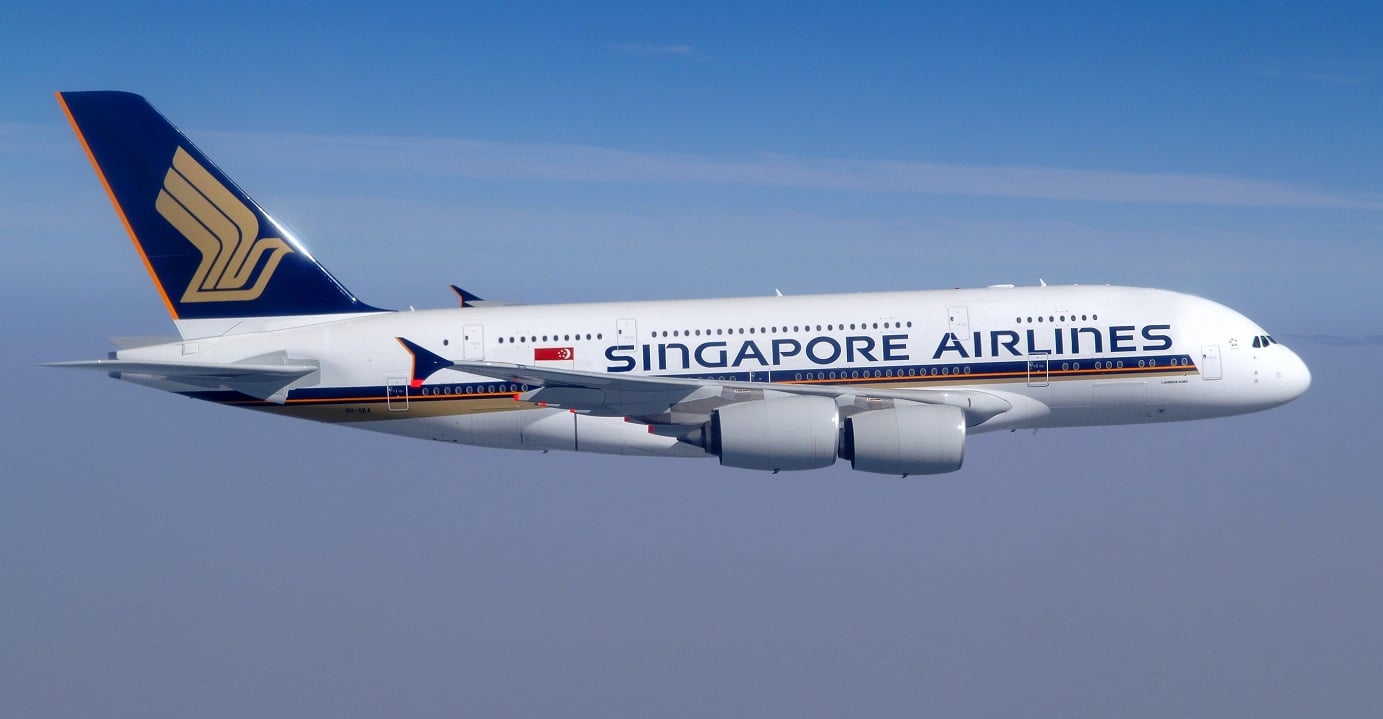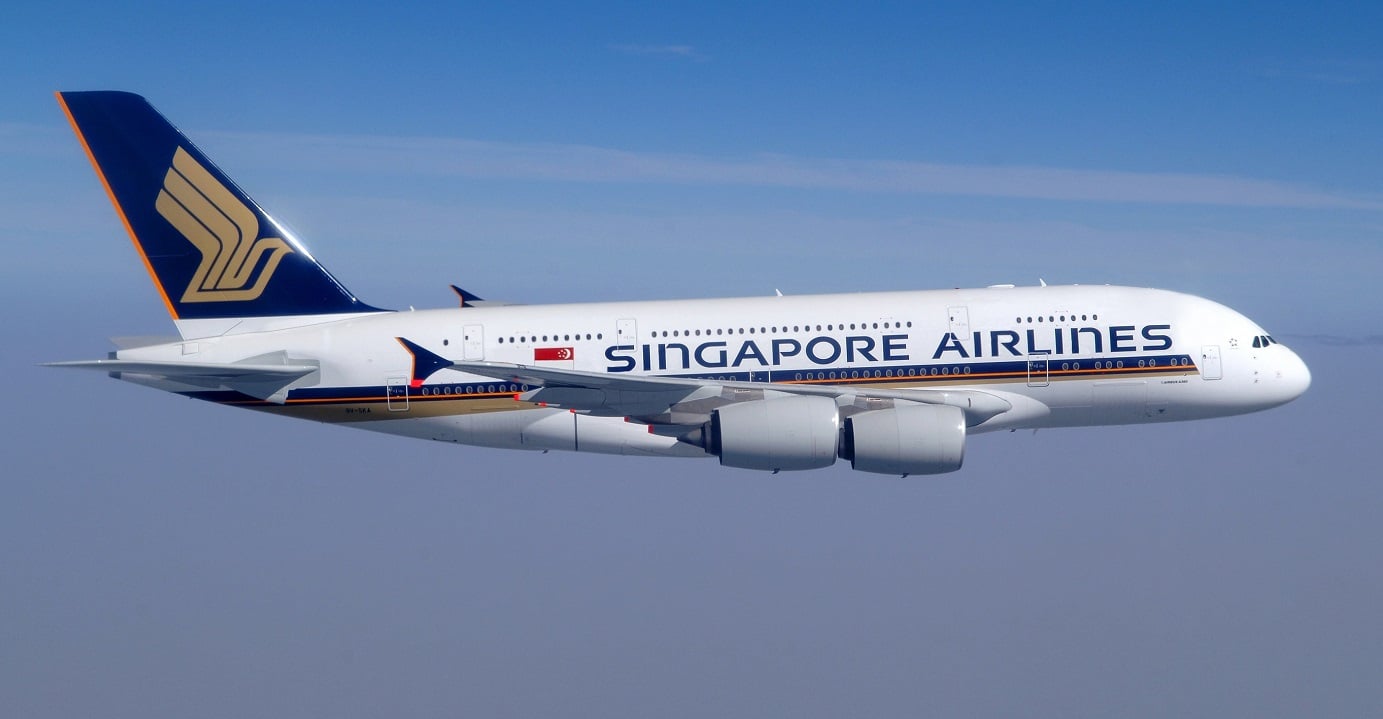 Think about one of the strongest brands from Asia, and chances are that Singapore Airlines (SIA) and its long-serving, almost iconic Singapore Girl easily come to mind. SIA has consistently been one of the most profitable airlines globally, and has always had the reputation of a trendsetter and industry challenger. There are several good reasons for this. Most relates directly to the strong brand management driven primarily by the SIA boardroom and top-management, and the healthy brand equity as the result of a dedicated, professional brand strategy throughout a diversified, global organisation.
The Singapore Airlines brand has been instrumental for the airline from the early start. It serves as one of the leading brand cases from Asia for other established brands as well as any aspiring brand. The Singapore Airlines brand is unique in the sense that the boardroom takes dedicated leadership of the brand strategy unlike many other Asian companies.
A case in point for such leadership is that Singapore Airlines was ranked was ranked 28th in the 2020 list of Fortune's "World's most admired companies". It was the only South East Asian-based brand and the highest-ranked Asian company. It was also awarded Best Airline for the 28th consecutive year and Best Frequent Flyer Programme at the 2019 Business Traveller Asia-Pacific Awards in September 2019, and consecutively awarded Best Airline in the World by TripAdvisor in 2018 and 2019.
Furthermore, Singapore Airlines was Asia's first and the world's third airline that has been accredited by IATA (International Air Transport Association) with the IOSA (IATA Operations Safety Audit).
The Singapore Airlines brand story – Brief timeline
The maiden flight of Malayan Airways Limited (MAL) took off from Kallang Airport in Singapore to Kuala Lumpur, Ipoh and Penang on 1 May 1947.
In 1966, the Governments of Malaysia and Singapore acquired a joint majority control of the company and the airline changed its name from MAL to Malaysia-Singapore Airlines (MSA) in the following year.
In 1968, French couturier Pierre Balmain designed the legendary sarong kebaya uniform for MSA stewardesses, made with traditional Asian batik design and created to represent Malayan culture and hospitality.
The differences in operating outlook and priorities between the Malaysian and Singapore governments led to a mutual agreement to set up separate airlines. In October 1972, MSA split into Malaysian Airline System (MAS) and Singapore Airlines (SIA), and the Singapore Girl icon is created.
Singapore Airlines was in a different position than most other airlines at the time. As there were no domestic routes to serve, it was forced to immediately start competing with international airlines for routes, getting access to airports, securing flight slots and landing rights. In addition, it had to attract a customer base made out of international travellers, and locals who needed to travel internationally – as opposed to most other carriers which started out by servicing the needs of their domestic travel market. When it was trying to establish itself as the best airline amongst competing giants, the code SQ was chosen to represent 'Superior Quality' of service that the company aspired to deliver. Unlike most state-owned entities, Singapore Airlines was subject to heavy competition from the onset and this tough start created a driving spirit to compete and also a dedication to branding, especially in the boardroom.
These factors have prevailed within the SIA organization since then, and served the airline very well as this brand case will illustrate.
Singapore Airlines moved into the new Changi Airport which opened in 1981. It launched KrisWorld, an advanced in-flight entertainment system, across all classes in 1995. It was the first airline in the world to fly the Airbus A380 in 2007, the world's largest airplane and the aircraft which were bound to take over the role of Boeing 747 – one of the most legendary aircrafts in modern aviation.
Today, Singapore Airlines flies to over 130 cities. Singapore Airlines' subsidiaries include Singapore Airlines Cargo, SIA Engineering Company, SilkAir (regional airline of Singapore Airlines launched in 1989), Scoot (low-cost airline of Singapore Airlines launched in 2011) and Tradewinds Tours and Travel (tour-operating arm of Singapore Airlines and SilkAir). It also has code-share, strategic alliance, and joint venture partners under the global airline partnerships, and under the Star Alliance network. Singapore Airlines has also launched myKrisWorld, the first personalized in-flight entertainment system across all classes in 2018.
Singapore Airlines is 56% owned by Singapore state investment firm Temasek Holdings.
Building the Singapore Airlines brand
Singapore Airlines decided on a fully branded product/service differentiation strategy from the very beginning. Innovation, best technology, genuine quality and excellent customer service were to become the major drivers of the brand.
Throughout the course of their 47-year history, Singapore Airlines has remained true to their brand attributes. They have pioneered many in-flight experiential and entertainment innovations and strived to be best-in-class. SIA was the first to introduce a choice of meals, free alcoholic and non-alcoholic beverages, free headphones, hot towels with a unique scent, personal entertainment systems, and video-on-demand in all cabins. In recent years, they have further differentiated the brand experience through various in-flight perks. One of them is Book the Cook, in which passengers can choose their favourite gourmet main course from a tantalising selection of dishes prepared by Singapore Airlines' International Culinary Panel before their flight. The company keeps driving innovation as an important part of the brand, and the cabin ambiance and combined experience are key factors of their success.
Some of the main customer experience strategies used by Singapore Airlines to deliver the best-in-class flying experience include searching for familiar flavours to make its passengers feel at home. Its menu includes authentic premium jasmine tea from Fujian, green tea from Japan, and masala from Assam. Singapore Airlines menus are also specially created to reflect culinary influences of the regions it flies to. In addition, Singapore Airlines takes care to ensure that its certified Air Sommeliers, each equipped with detailed knowledge of wine appreciation, are available in-flight to advise passengers on the art of food and wine pairing.
Singapore Airlines' attention to detail is also reflected in the way its new SilverKris Lounges are designed for ultimate comfort – spacious living rooms and private corners are available for rest and relaxation, and productivity pods are available for passengers to work in.
On the technology side, Singapore Airlines still maintains one of the youngest fleet of aircraft amongst all major air carriers, and keeps to the stringent policy of replacing older aircrafts for newer and fuel-efficient models. They have always been first in line to take delivery of new aircraft types like Boeing 747 jumbo jets, Boeing 777, and they were the first airline to fly the Airbus Super jumbo A380 in 2007. In 2018, Singapore Airlines was the launch customer of the Airbus A350-900 Ultra Long Haul, which had a range of 9,700 nautical miles or 20 hours non-stop flight. In the earlier years, the aircrafts have been sub-branded like 747-Megatop and 777-Jubilee to further distinguish SIA and its brand from competitors.
Singapore Airlines and British Airways launched the Concorde service between London and Singapore via Bahrain on 9 Dec 1977. This supersonic service was suspended after 6 flights as a result of environmental objections from the Malaysian government. The Concorde service was restored on 24 January 1979. However, rising costs such as fuel, en route navigation and landing charges forced SIA and BA to terminate the service with its last flight on 1 Nov 1980. The aircraft was painted with SIA's colours and logos on one side, and BA's on the other, and it carried crew from both airlines.
Today, passengers board the planes via aerobridges. In the early days, passengers boarded the planes via a passenger step. Hence, it was a marketing scoop that when the passengers boarded the Concorde via the passenger step on the port, they could see SIA's colours and logos painted on the aircraft's vertical fin, and BA's on the starboard.
Keeping in line with its strategy to be the pioneer in every aspect, Singapore Airlines was the first airline in the world to fly the Airbus A380 on the 25th of October 2007, between Singapore and Sydney, Australia. Marred by almost a year and a half in delay, this first A380 flight, named flight number SQ380, garnered tremendous amount of worldwide publicity. It further helped SIA's brand image that all revenue generated from the 455 passengers on board this first flight was donated to three charities in a ceremony the next day in Sydney. Subsequently, SIA flew the A380 to London, Tokyo, New York, Hong Kong, and to many other global destinations as Airbus delivered the full order of the A380 fleet.
Singapore Airlines also keeps to its strategy of constantly being the first in the world to continually introduce improvements to the brand experience. In October 2006, it introduced the world's widest First and Business Class seats which transform into fully-flat beds. This particular innovation took the world by storm as comfort in air travel has never been taken to such an extent before. In February 2013, it was the first airline in the world to introduce 3D games on its entertainment system, KrisWorld. In 2017, Singapore Airlines launched the Suites cabin class, the first in the world product which promised a "personal oasis" within a private space, exclusively on board the A380s.
The strategy behind the technology program is clear: using the latest aircrafts enhances cost efficiency and allows Singapore Airlines to use these events for marketing purposes. An example of this was the new non-stop services from Singapore to Los Angeles and New York launched in 2004, which attracted huge publicity in global media as it was the world's longest non-stop flight and kept the innovation promise of the brand alive. The special aircrafts for these long-range routes (Airbus 340-500) were sub-branded with meaningful names (e.g. Leadership) to further distinguish the brand promise. Due to rising fuel costs, the direct route to Los Angeles was terminated 20 October 2013, and the direct route to New York was terminated 23 November 2013.
The 16,700 km, 19-hour Singapore-New York route was re-launched again on 11 October 2018 on the airlines' brand new, fuel-efficient Airbus A350-900 Ultra Long Haul. With 67 business class seats and 94 premium economy class seats, the airline designed the flight route for business travellers who want additional comfort on the long route. The flight is scheduled to leave Singapore before midnight and arrive in New York early the next morning, for business travellers to be well-rested for a full day of work, demonstrating its customer centricity.
Singapore Airlines recognizes that each innovation has a relatively short life span. Once other airlines adopt it, it is no longer considered "innovative". Therefore, SIA continues to invest heavily in R&D, innovation and technology as an integrated part of the business strategy to further differentiate itself. This includes the setup of Krislab in 2019, which is Singapore Airlines' new digital innovation lab. The purpose of Krislab is in line with Singapore Airline's Digital Innovation Blueprint to develop and nurture the digital aviation and travel technology community. This initiative also acts as a collaborative workspace for SIA employees to innovate ideas amongst themselves, or with external partners to enable the airline to innovate on the digital front.
Giving back to society: Singapore Airlines' sustainability approach
Today, sustainability in business is a hot topic and is now quickly becoming a must-have hygiene factor for companies that want to resonate with and win the loyalty of its global customers. Singapore Airlines understands this, evident from its numerous sustainability efforts. In December 2019, it set up a dedicated Sustainability Office with the purpose of reviewing all aspects of its operations and coordinating long-term sustainability initiatives across SIA's business units.
Singapore Airlines has joined the International Air Transport Association (IATA) in its commitment to reducing the industry's emissions in three stages – a 1.5% improvement in fuel efficiency each year from 2009 to 2020; carbon-neutral growth from 2020; and 50% absolute reduction in carbon emissions by 2050. It supports IATA's Four-Pillar Strategy to address climate change, comprising technological, operational, infrastructural, and economic measures. This includes revolutionary aircraft designs, the use of modern materials, more efficient flight procedures and air traffic management and weight reduction efforts, amongst others.
Singapore Airlines also believes in eco-efficiency from the ground up. It was the first airlines globally to fly the Airbus A380, one of the world's most eco-efficient aircraft. It has also placed firm orders for the Airbus A350-900, Boeing 787-10 and Boeing 777-9, which are made from lightweight carbon composites which are more fuel-efficient. To reduce energy usage, it also uses renewable energy in its operations and solar panels on its buildings. To minimize food wastage, SIA leverages customer surveys, data analytics and staff feedback to better understand customer food preferences. To minimize paper usage, it digitalized in-flight operations and offered digital publications from the SIA mobile app's e-Library.
In addition, Singapore Airlines also gives back to society in various other ways, including sponsoring arts, education and sports institutions and initiatives.
Singapore Airlines aircraft fleet
Singapore Airlines has 136 aircrafts in its fleet (December 2019). The average age of its aircrafts is 6.7 years, making the fleet one of the world's youngest and most fuel-efficient.
Singapore Airlines has the following aircrafts in its global fleet:
Airbus A330-300
Airbus A380-800
Airbus A350-900
Boeing 777-300
Boeing 777-300ER
Boeing 787-10
Boeing 747-400F (for cargo only)
It also operates 26 aircraft under SilkAir, with an average age of 5.7 years, and over 40 aircraft under Scoot.
SIA stopped providing their number of fleet on their website. Due to limited reliability of other sources, may be better to remove the numbers to prevent inaccuracy.
Singapore Airlines were one of the first customers of the Boeing B-777 during the 1990s and has used the aircraft consistently on most global routes. The aircraft has one of best safety records in the industry, and is a very reliable long-haul workhorse for global airlines.
Singapore Airlines placed its first orders for two Boeing 747-200s in July 1972 even before the airline commenced operations in October 1972. The two Boeing 747-200s were delivered in end-September 1973. In 1994, SIA became the world's biggest B747-400 operator when it took delivery of its 23rd of the type. By 2003, SIA operated a record 51 Boeing 747-400s, comprising 39 passenger variants and 12 freighters. They flew the last flight with the Boeing B-747 on 6 April 2012.
The Singapore Girl
The personalization of the Singapore Airlines brand is the mixed male and female cabin crew, where especially the flight stewardesses commonly referred to as the Singapore Girl have become very well-known. MSA in 1968 engaged French haute-couture designer Pierre Balmain. He designed a special version of the Asian sarong kebaya as the uniform which later became one of the most recognized signatures of the airline, and a very designated and visual part of the entire brand experience.
When MSA was replaced by Malaysian Airline System and Singapore Airlines in October 1972, the Singapore national airline retained the sarong kebaya uniform designed by Pierre Balmain. The Singapore Girl, the gentle hostess in her sarong kebaya was born. The Singapore Girl strategy turned out to be a very powerful idea and has become a successful brand icon with an almost mythical status and aura around her. The Singapore Girl encapsulates Asian values and hospitality, and could be described as caring, warm, gentle, elegant and serene. It is a brilliant personification of SIA's commitment to service and quality excellence. The icon has become so strong that Madame Tussaud's Museum in London started to display the Singapore Girl in 1993 as the first commercial figure ever, and did a refresh of the Singapore Girl wax figure in 2015.
Singapore Airlines also runs one of the most comprehensive and rigorous recruitment and training programs for cabin and flight crew in the industry to make sure the SIA brand experience is fully and consistently delivered. The training program for new crew is 15 weeks long – at least three times the length of the typical programs in the industry.
In terms of country image, it is without doubt that the Singapore Girl has done as much for Singapore's image than its political stability, infrastructure, workforce and extensive network of Free Trade Agreements. Singapore Airlines is also actively involved in national initiatives. On 6 September 2012, Giant pandas Kai Kai and Jia Jia arrived in Singapore via a Singapore Airlines Cargo Boeing 747-400 freighter. The 4.5 hour flight, which departed from Chengdu, was scheduled to minimise any climate-related discomfort. On 9 August 2015, a Singapore Airlines Airbus A380 in special SG50 livery took part in the aerial fly-past of Singapore's National Day Parade (NDP), celebrating the nation's 50th birthday. 20 Singapore Girls on trishaws were also featured in the Vintage Parade segment.
In October 2017, Singapore Airlines and Boeing signed a deal at the White House, in the presence of both US President Trump and Singapore Prime Minister Lee Hsien Loong. The deal, worth USD 13.8 billion, involved the purchase of 39 aircraft from Boeing and is expected to create 70,000 jobs in the US. The level of media coverage and global political attention towards this event is definitely a boost to Singapore's country image as one with a thriving economy and a world-class airline.
Singapore Airlines has contributed around 20% or maybe more to the overall nation brand equity of Singapore. This is remarkable, as over 90% of the passengers on Singapore Airlines never immigrate into Singapore but only use Singapore Changi Airport as a transit hub.
Singapore Airlines crew guide
Singapore Airlines employ both female and male cabin crew, although the Singapore Girl is probably the most recognised face of the airline. There are four operating ranks on board any Singapore Airlines flight: Flight stewardess, Leading stewardess, Chief stewardess and In-flight supervisor (same rank equivalent for males).
Some senior cabin crew like the Chief Stewardess and the Inflight supervisors are trainers and mentors from the Singapore Airlines Academy flying alongside the operating crew. Inflight supervisors work like any other cabin crew, but they also play their most important role as mentors and trainers on board any flight. They ensure that practices and standard operating procedures in regard to service, safety and governance taught in the academy are implemented consistently.
Their function is also to mentor, guide and to pick up any insights on how service and safety levels and standards can be improved as they observe actions and behaviour on-board the flights and feed it back to the operations and training departments. Inflight supervisors – and any cabin crew – are one of the most important assets for Singapore Airlines as they constantly seek to innovate and take their brand to the next level.
Communicating the brand message
Singapore Airlines has been as consistent in its communication vehicles as in its brand strategy. The primary message "Singapore Airlines – A Great Way to Fly" has been consistently conveyed in exclusive print media and also in selected TV-commercials of very high production value to underline the quality aspects of the brand since 1972. All communication messages are featured through the iconic Singapore Girl in different themes and settings.
When Singapore Airlines launched their comfortable SpaceBed seats in business class, they ran a 60-second commercial of a highly emotional and mythical character to underline the aspiration of the brand and the Singapore Girl, and to set their airline brand apart from competition.
Interestingly, Singapore Airlines has chosen to focus on one aspect of the experiential brand strategy – in-flight hospitality and warmth featured by the Singapore Girl – rather than trying to communicate the entire brand benefits through its messages. A dangerous trap, which many other brands often fall into in their efforts to communicate all at once. This has led to a focused and consistent message for SIA during the last 48 years. This in itself is a great achievement for any brand.
The Singapore Girl has contributed immensely to the success of Singapore Airlines' brand strategy and its entire positioning around customer and service excellence. In fact, its brand of top-quality service and hospitality is so renowned that 300 Singapore Air crew was deployed to local hospitals during the COVID-19 pandemic to fill manpower gaps. As Care Ambassadors, they provided patients with basic care-giving procedures including serving meals, vital signs monitoring and nutritional care.
In April 2014, Singapore Airlines signed a deal with Formula One Group to become the title sponsor of the Singapore F1 race for two years and later extended the annual event thrice to 2017, to 2019, and to 2021. The Singapore F1 races from 2014 – 2019 were all named "The Formula 1 Singapore Airlines Singapore Grand Prix" and they took place as night races annually in September at the Marina Bay street circuit in Singapore. Singapore has hosted the world's first street as well as night F1 races since 2008.
The Singapore Airlines brand drives revenues
While other airlines have also pursued high service/quality brand strategies, none has been able to match Singapore Airlines in consistency, commitment, and true permeation of the brand in every facet. SIA has been able to maintain their brand advantage by not wavering from their brand strategy. This is a particularly difficult position to maintain in a highly cyclical industry where the competition seems to react on a daily basis to changes in performance. This type of commitment takes dedication from the board, CEO and senior management team, and strong faith in the brand's ability to pull through bad times. The management team and shareholders must maintain a longer term outlook to avoid making short-term, reactionary decisions which dilute the brand.
For example, pressure on US airlines stemming from low-cost carrier competition has caused a number of the full-service airlines to begin charging for on-board services which used to be free. Historically, business travellers were willing to pay a premium for full-service airlines, essentially because they provided these services. By abandoning their customer service strategy, even on restricted flights, the premium US airlines were diluting their brand in search of short-term profitability. This is creating a circular effect where the premium airlines are losing cost-sensitive customers to low-cost airlines, which causes them to reduce price to retain these customers. This in turn creates more cost pressure. This cost pressure causes them to start reducing the premium services which made them distinct from the low-cost airlines in the first place.
Singapore Airlines has been able to deliver some of the best results in the industry by avoiding this type of reactionary behaviour. The company competes in the low-cost carrier space through their investments in Scoot.
Global airlines are facing increased competition from low-cost carriers and airlines from particularly the Middle East (Emirates Airlines, Etihad Airways and Qatar Airways) which have put pricing pressure on premium, full-service airlines. To boost its attractiveness, Singapore Airlines has rolled out premium economy seats in February 2015. Before that, many competitors have already rolled out premium economy seats but Singapore Airlines has been careful to follow due to potential cannibalization of its full-fare business and first class products, and overall considerations for the implications for the Singapore Airlines brand.
To prevent cannibalization, Singapore Airlines has ensured that the business class experience is still differentiated from the premium economy experience in terms of seat width (34 inch versus 19.5 inch), seat reclining (fully-flat bed versus 8 inch) and entertainment screen (15.4 inch versus 13.3 inch). In addition, Singapore Airlines offers premium economy seats on the non-stop flights to Los Angeles, San Francisco, New York, Houston, and Seattle.
Developing airline cost advantages
Singapore Airlines' brand strategy is, in theory, a relatively high-cost strategy. Each brand benefit requires significant investment, careful management and detailed implementation programs to live up to the brand promise. Singapore Airlines has carefully built a financial and fixed cost infrastructure which allows them to continue investing to support the brand while challenging the competition on costs.
First, the strong cash position allows Singapore Airlines to internally fund purchases of new equipment and airplanes, and limit interest costs. SIA is not locked into long-term leases, and can easily accommodate newer, more efficient equipment which minimizes maintenance costs and avoid aircraft downtime.
A second benefit of SIA's infrastructure is the age of their fleet. Maintaining the youngest generation of fuel-efficient aircrafts provides SIA with some of the lowest fuel costs in the industry. This is very significant since up to 40% of an airline's total costs is derived from fuel. On top of this, SIA carefully hedges up to 60% of their fuel requirements two years in advance to avoid cyclical and often large volatility in fuel prices.
Finally, its healthy financial and cash position has allowed SIA to weather the short-term dips in the industry better than its competition.
The Singapore Airlines brand delivers results
Singapore Airlines has maintained its position as one of the best-known and best-performing brands in Asia, and remains one of the few consistent performers in an industry where established brands are struggling to stay alive. SIA has followed a very simple management formula to achieve outstanding results:
Revenues: Command a price premium through consistent brand benefits and avoid reactionary pricing behaviour in order to condition the customer not to wait for price matching.
Costs: Tight control of costs though ownership of the most cost-efficient aircrafts, hedging against fuel price increases, and agile management of the entire company etc.
Profits: Run the business with a long-term outlook. Be consistent. Stay true to the brand.
Singapore Airlines has also contributed immensely over the years to the branding of Singapore as a nation. Approximately 50% of SIA's passengers are transit passengers who do not immigrate into Singapore, but through the SIA experience they get an overall perception of a service-oriented, efficient, clean and caring country – all derived from the brand elements of SIA.
What is next for Singapore Airlines?
The last years has seen a dramatic shift in the global airline industry. There have been major shakeouts and loose consolidation amongst premium, full-service players and a wide expansion in the low-cost carrier market – also in the closely regulated Asian airspace. Air travel has become a commodity and most major routes are saturated with fierce competition.
Singapore Airlines is facing major challenges and the following are the key strategic issues that the airline needs to monitor and constantly address proactively in the coming years.
Rise of the Middle Eastern carriers: New competitors from the Middle East have been rising rapidly over the last decade. Airlines like Emirates, Etihad Airways and Qatar Airways are changing and disrupting the global aviation landscape with their onslaught of new destinations and capacity – often competing on price for more price-sensitive customers. This is putting global full-service airlines under pressure to keep up as the competitive landscape is evolving from new airport hubs in the Middle East.
Fierce competition from low-cost carriers: The low-cost carriers have significantly influenced consumer behaviour for cheap price bargains among leisure travellers and increasingly among business travellers. Singapore Airlines has already jumped ahead as part of their overall brand portfolio strategy launching their own two carriers for regional and medium to long-haul routes. SilkAir is a regional, full-service carrier serving the region around Singapore. SIA merged Tigerair, its previous low-cost carrier competing directly with other low-cost carriers, with Scoot, its medium to long-haul, low-cost airline launched in 2012, to form a single brand Scoot in July 2017. This is part of the company's long-term growth strategy, allowing it to add 15 percent of capacity to its network in 2017.
All the airlines under SIA feed traffic between them, and they share a large number of connecting passengers with SIA. 60% of SilkAir's passengers come from SIA.
The aim of this strategy is to avoid dilution of the core premium brand, Singapore Airlines, and make sure all brands are well-positioned for their distinct segments.
Building traffic from new geographies: Singapore has only slightly under 6 million people, and geographically it is situated in a position where Singapore Airlines may not be able to tap on domestic traffic that originates from that part of the world. For example, there is huge traffic demand between India and Europe. Therefore, SIA has decided to launch a new Indian domestic airline called Vistara together via a joint venture, with the Indian business conglomerate Tata, serving traffic from a hub out of Delhi in India. The Indian aviation market is tough with high taxes, over-regulation and insufficient infrastructure so SIA needs to manage this new venture with care and diligence to succeed.
Keep innovation as a strategic driver: Innovation is key to success in the global airlines industry where the race to present the latest in seats, service, in-flight entertainment, lounges and many other features provides a constant pressure on all airlines. Customers expect more with quicker updates. Singapore Airlines focuses on three pillars to compete effectively: Products, Services and Networks. Innovation has always been a main priority for the airline since it was launched. For example, SIA launched its premium economy class in 2015, are upgrading their lounges across global airports, and revamping seats in all cabin classes to name a few initiatives.
Responding to the COVID-19 pandemic, Singapore Airlines launched a series of three innovative initiatives to boost revenues. One, it turned one of its A380 aircraft into "Restaurant A380@Changi", allowing passengers to enjoy a meal prepared by a renowned Singaporean chef and experience a tour of the aircraft. Two, it provided an exclusive behind-the-scenes tour of the airline's training facilities with a range of activities including flight simulation. Three, its SIA@Home experience allows diners to enjoy SIA's gourmet menus in the comfort of their homes. In 2020, it has also launched the Singapore Airlines Academy, offering training programmes in service excellence, innovation & digital, and operational excellence to executives across various industries.
The launch of Krislab is also evident of the brand's commitment to innovation.
Moving forward, SIA needs to keep close to the customer journey and understand how it can better utilize various types of innovation to create better value within the customer experience.
Conclusion
Singapore Airlines strongly embedded positioning and commitment to the brand has positioned it well to compete in the new landscape. The challenge is to stay true to the brand and keep delivering on the fairly high-cost promise of quality, innovation and service. This requires heavy, on-going investments and healthy cash-flows which can only be achieved through a continuous price-premium strategy and satisfactory passenger load factors.
In other words, customers' perception of the price/value equation, their future buying behaviour (partly to be influenced by the low-cost carriers) and loyalty among other factors are crucial for the future.
In most industries, there are always segments willing to pay for quality brands. Therefore, the question is not whether there are customers in the market, but rather the ability for SIA to constantly nurture the brand promise, keep innovating and capture the overall value of the brand in the minds of the customers.
The strong brand equity of Singapore Airlines is one of the most valuable assets for the company and its cash-rich balance sheet. Singapore Airlines is a leading business case from Asia demonstrating the importance of strategic branding, and they should serve as great inspiration for other Asian boardrooms trying to build and manage their own brands. Singapore Airlines is among the top companies globally that is truly able to control the brand through every interaction and experience despite intense competition. SIA has become a hugely rewarded innovator and industry leader: A Great Way To Fly.
Insights links
About the author: Martin Roll – Business & Brand Strategist
Read more: Insights & articles
Read more: The Essential Features of a Global Asian Brand
Read more: Air China – The Quintessential Chinese Brand
Read more: Country Branding Strategies For Nations And Companies
Download PDF: Benefits Of Branding Nations