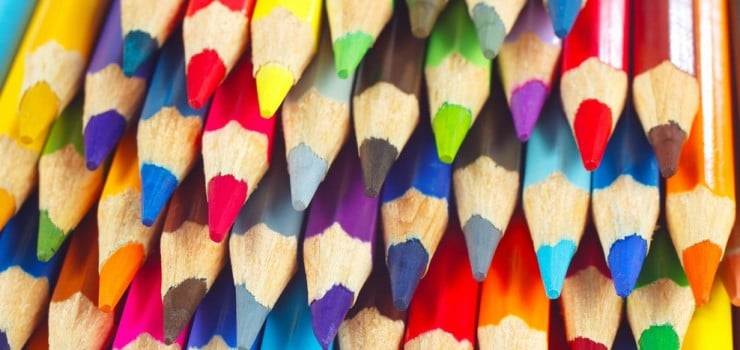 In a globalised world with more competitors vying for shelf space across the globe, consumers are overloaded with informa­tion and continue to place increasing importance on brands. In all types of daily decisions – not just purchasing – the average person relies on heuristics that minimize the amount of information required to reach a conclusion and minimise uncertainty. One of the signals that consumers use is the origin of a brand.
Like Germany when it comes to cars, or Japan for electronics, many nations have long-established associations that are rather obvious. What may surprise you, however, is just how important these factors really are. According to research from Futurebrand, whose annual Country Brand Index (CBI) ranks countries on the strength and power of their nation's brand, the country in which a brand is based, designed and manufactured all rank higher than traditional drivers of choice like price, availability and style.
Asian brands, especially Chinese, are often a source of negative association. According to the World Advertising Research Centre, 81% of Americans prefer a Japanese product to a Chinese one. Among German consumers, for example, few are able to name a Chinese brand without prompting a negative response and 70% have no preference for brands from emerging markets. Aside from Japan, Korea and Taiwan, it is difficult for Western consumers to associate Asian countries with a competitive advantage other than low-cost and low-quality.
But there are positive examples as well. Consumers are slowly learning about South Korea as one of the most important beauty trendsetters, not only in Asia, but the world.   South Korea has now surpassed Japan as the model for Asian beauty, and as home-grown skincare and cosmetic brands such as Korean beauty firm AmorePacific expand overseas, they will owe much of their positive brand equity to this country of origin effect. Samsung has had a similar positive impact on the nation brand equity of Korea due to their rapid, global rise as a brand influencing the way global stakeholders view Korea.
On the periphery of EU membership, Turkey has also become a country to watch as other nations in the region emerge from events like the Arab Spring and continue to struggle with local and regional conflicts. Long held as a secular state model based on democracy and characterised as a hybrid of Middle Eastern and Western models, Turkey is gaining recognition as both a literal and figurative bridge between Europe and Asia. When Tiger Woods hit a golf ball over Istanbul's Bosporus Bridge as part of a publicity stunt for the Turkish Airlines Open, the media attention inadvertently raised and reinforced the profile of Turkey as a link between the two continents in the minds of many. With growth that has recently outpaced China's, and inclusion in a new group of emerging nations called MINTs (Mexico, Indonesia, Nigeria and Turkey), it will be interesting to see just how much Turkey's emerging brands can both contribute and gain from this association.
As an example of the rise of Turkey, the national airline Turkish Airlines has expanded rapidly and become one of global airlines flying to most international countries and destinations. The brand has made an impressive mark in service levels and with their cuisine style in-flight catering. Turkish Airlines still has multiple important business issues to improve upon, but the brand is an example of how national brands and their brand equity are linked closely with nation branding.
Elements of Origin
Understanding where a brand originates is not as simple as it used to be. Today, a product can be designed in one country, manufactured in another by a brand based in a third country with strong cultural ties to a fourth country using resources sourced from dozens of other countries. So which origin component is most important or influential to consumers?
According to global brand agency Futurebrand, a brand's nationality – i.e. where it is perceived to be from – is more important to consumers than where the product was actually designed, but less important than where products are physically manufactured. For brands, this means that it can borrow associations from various places as much as it wishes, but the name stamped on the 'Made In' label matters most to consumers at the end of the day. When it comes to a decision between two brands, the most authentic in terms of production, not just image, is preferred by the majority of consumers.
Brands must, however, be careful at the lengths they are willing to go in order to control where their products are manufactured. The image of Italian luxury was damaged in 2012 when it was revealed that the Italian government endorsed sweatshop working conditions in Italy so luxury brands could maximise their profitability while still claiming authenticity. As a result, the prestige of 'Made in Italy' became subject of scepticism – a huge misstep in the ultra-competitive world of high-fashion. Think how this potential crisis could affect Italian-based luxury brands Prada, Giorgio Armani, Ermenegildo Zegna and many others.
The role of nations in overcoming origin challenges
Just like corporations, countries compete with each other for a share of the world's attention. Not just in terms of inbound tourism, but capital investment, trade agreements, export opportunities and skilled workers. Successful global brands contribute strongly to the image of their origin country, and therefore nations should be doing as much as they can to promote brands that boost their national image. Here is a guideline to how nations can successfully boost the positive imagery of country of origin leading to enhanced nation branding:
Emphasise and diversify sources of competitive advantage: The first aspect of any branding activity begins with understanding what a nation does well compared to its neighbours and harnessing those advantages. As a small nation with few natural resources, Switzerland was the first country in the world to establish a national brand board, closely supervising 'Made in Switzerland' and other national imagery. Beginning with chocolate and expanding to other high-value luxury segments including watches, fashion and private banking, Switzerland currently ranks higher than France and Italy as the pre-eminent country of origin for luxury.
Industry branding must be a multidisciplinary effort. It is not enough for nations to confirm their stereotypical advantages because research shows a country's reputation is stronger when it excels in multiple categories. Similarly, focusing only on a few industries while others languish can bring down the overall national image. Therefore, countries should also strive to improve categories in which they perform poorly.  According to Futurebrand, the United States are the best example of diversified strength – achieving a top 5 ranking in all six major categories (F&B, personal care, automotive, electronics, fashion and luxury), thus making American brands the most likely ones that consumers would buy overall.
Improve English language skills: In the largest ranking of English skills by country, Education First's English Proficiency Index has shown a direct correlation between English language skills and economic performance. Whether measured by gross national income, average salaries, GDP or quality of life metrics such as the Human Development Index (a combination of education, life expectancy, literacy, and standards of living), a nation can expedite development and expand opportunities by improving the language skills of their most valuable resource – human capital. According to McKinsey & Company, this is a major reason why the Philippines has overtaken India as a hub for call service centres where India was once the dominant player. Cultivating a global-ready workforce can give home country brands a stronger platform for global growth.
Improve health & safety regulations: Consumers are much more conscious of the social and environmental behaviours of the brands they purchase. The back-lash against fashion brands exploiting hazardous conditions in Bangladeshi garment factories is one prime example. "Made in China" has also suffered greatly from incidents such as flammable children's clothing and contaminated baby formula which cause consumers to doubt a nation's commitment to safety and craftsmanship. Cases like these have prompted governments to demand more stringent labelling of products crossing their borders. In the case of packaged food in Europe, products must now indicate all countries where stages of production have taken place – not just the final or most important stage.
Improve intellectual property rights: The lack of stringent regulation and enforcement of intellectual property rights has been a major challenge for building brands from emerging countries. A thriving counterfeit market in their own backyard creates a hurdle that prevents companies from going the extra mile if competitors can easily copy technology, undercut profits and dilute their brand. Unless legislation and enforcement improve in regions that face rampant IP infringement, knockoff economies will contribute to the global perception that emerging market brands are not incentivised to offer anything new or different.
Be conscious of foreign policy's impact on flagship brands: How corporations are perceived overseas has much to do with the behaviour of their government in the political arena. Perhaps there is no better example than the plight of Huawei in the United States. Although Huawei's products and solutions are deployed in over 140 countries, serving more than one third of the world's population, the Shenzhen-based company has been branded a security threat by the U.S. government thanks to the military background of Huawei's CEO and R&D ties with the Chinese military. The fact that China is regularly accused of hacking institutions such as The Wall Street Journal and Google does not help this image. To shake lingering suspicions, Huawei has started a charm offensive but faces seemingly insurmountable resistance in what could be the world's largest market for their services.
Publicly recognise their best brands: When local brands don't scratch the top 100 of Financial Times, Interbrand, BrandZ or similar rankings, it is up to home nations to generate attention. International Enterprise Singapore (IE Singapore) – a government institution tasked with internationalizing domestic businesses – took the initiative to launch the Singapore Brand Awards recognising Singapore-listed companies creating a positive brand image. As the lead agency promoting overseas growth of Singaporean brands, IE Singapore regularly spearheads national branding programs raise the profile of Singapore's manufacturers and brands overseas.
Although a nation of only 5 million people, Singapore ranks among the world's top trading nations and was ranked No.1 worldwide for ease of doing business by the World Bank for eight consecutive years from 2007-2014. Singapore is a fantastic example of how even a small nation can cultivate a strong global reputation by combining all of the above activities.
It is beyond any doubt that the prominence and pioneering achievements of Singapore's most famous brand, Singapore Airlines, has added lots to the success of Singapore and its global brand equity. Their famous icon, The Singapore Girl, have done as much for Singapore's image than its political stability, infrastructure, workforce and extensive network of Free Trade Agreements.
Singapore Airlines has contributed around 20% or maybe more to the overall nation brand equity of Singapore. This is also remarkable as over 90% of the passengers on Singapore Airlines never immigrate into Singapore but only use Singapore Changi Airport as a transit hub.
The role of brands in overcoming origin challenges
While global brands definitely make their home nations look better, a nation's brand strength is not guaranteed to increase the strength of brands from that nation. Even though the world may positively or negatively regard a nation's public image, it does not mean that brands from that nation automatically share the same esteem.
For example, while South Korea may have a weak overall country brand in terms of tourism, politics and business – ranked 49th overall by Futurebrand – it has achieved top 10 status as country from which to buy manufactured goods because of Korean brands like Samsung, Hyundai, LG and Kia. The rise of Korean popular culture, which has been described as The Korean Wave (Hallyu), has also helped to enhance the country of Korea.
Regardless of the strength of their country brand, each individual company has much more work to do independently in order to change how the world perceives them.
Mergers, acquisitions & alliances: The majority of new brands on the global stage lack not only operational capabilities needed to carry out an international strategy, but reputational capital as well. Because the right partnership can give boost to a brand's intangible appeal, the easiest way to build these capabilities are through joint ventures, mergers or acquisitions. Although Chinese brands are more highly regarded in terms of value for money, worldwide perceptions are improving in terms innovation and design thanks to high-profile alliances.
Lenovo benefited from the purchase of IBM's personal computer business in 2005, instantly becoming the world's No.3 computer maker, while the long-standing relationship of Apple with Foxconn and other Chinese partners via the beloved iPhone is having a trickle-down effect. It is also believed that Huawei's leap from regional player to global telecommunications leader is due to its partnerships with Motorola in 2000, 3Com in 2003 and Symantec in 2008 – by the end of which, it was No.3 in the global mobile equipment market.
Change leadership structure and location: Building a successful brand from a country with a bad reputation may sometimes require relocating offices entirely. Not only can an improved legal system help protect consumers; representatives who can respond to local issues can improve the smoothness of operations. Hierarchies that are distant from the markets they serve can be debilitating when those at the top of the pyramid do not understand the challenges of those on the ground. A local culture, not just a presence, is vital for a foreign brand to make the right decisions and appeal to local consumers.
Beijing-based telecom security company NQ Mobile, for example, has created a separate headquarters in Texas for their developed market business, managed by an American co-CEO and entirely comprised of American employees. Aside from localized leadership overseas, boards must also begin to reflect a cross-section of cultures of their foreign markets. Creating an environment where decision-making is decentralised, localized and diversified is crucial for brands going global.
Make branding & innovation a boardroom imperative: "Branding" is a widely misunderstood term in countries where origin associations are weak. Most executives still believe branding activities refer to how a company uses its logos, packaging and advertisements whereas branding activities actually comprise anything to do with strategy and execution from top to bottom of an organisation. Whatever activity eventually contributes to the outstanding, differentiated experience for customers must be considered a branding activity. If they intend to overcome country of origin disadvantages and flourish overseas in the long-term, international brands must carry out more than superficial marketing activities.
As rising labour costs erode cost advantages, lasting competitive advantage will come from innovation. Wherever low-cost operations are a primary driver of competitive advantage today, only a small minority of Asian senior executives surveyed by global consulting firm Accenture think it will still be an advantage in three years time. Brands from weak origin nations must gradually shift toward high-value, high quality, and innovative products and services. This strategy, however, requires patience and persistence.
Japanese firms like Sony and Toyota who embraced this journey in the 1950s and 1960s elevated branding to the boardroom level. The example they set for how every detail and experience reflected the brand's promise is why Japan still ranks as the leading Country of Origin for electronic goods in the world. Business leaders must have the courage to move from a volume obsessed manufacturing paradigm towards a customer-value driven purpose.
Aside from major shifts, brands must to pay attention to minute details. Impressions at international trade shows matter a great deal. Staff must be fluent in local languages and promotional materials must be error free. Brands starting off on the wrong foot because of their national origin also need to go the extra mile to build trust, have fair refund policies and provide superior customer service experiences.
A global brand and a global company are two dramatically different entities. Although they may own domestic market share and have a favourable reputation at home, most new international brands are coming to realise how much their country of origin precedes them and influences consumers on the world stage. To remedy this gap and transform their image, nations must help their brands by directly promoting them overseas while indirectly improving business conditions for them at home. Simultaneously, the brands themselves must take a leadership role in pursuing partnerships with foreign companies, decentralising and diversifying their leadership and steadily cultivating a new perception of their brand through innovation and a focus on branding as central to their global strategy.
Insights links
About the author: Martin Roll – Business & Brand Strategist
Download PDF: Benefits Of Branding Nations
Read about country branding: Country Branding Strategies For Nations And Companies
Read more: Insights & articles