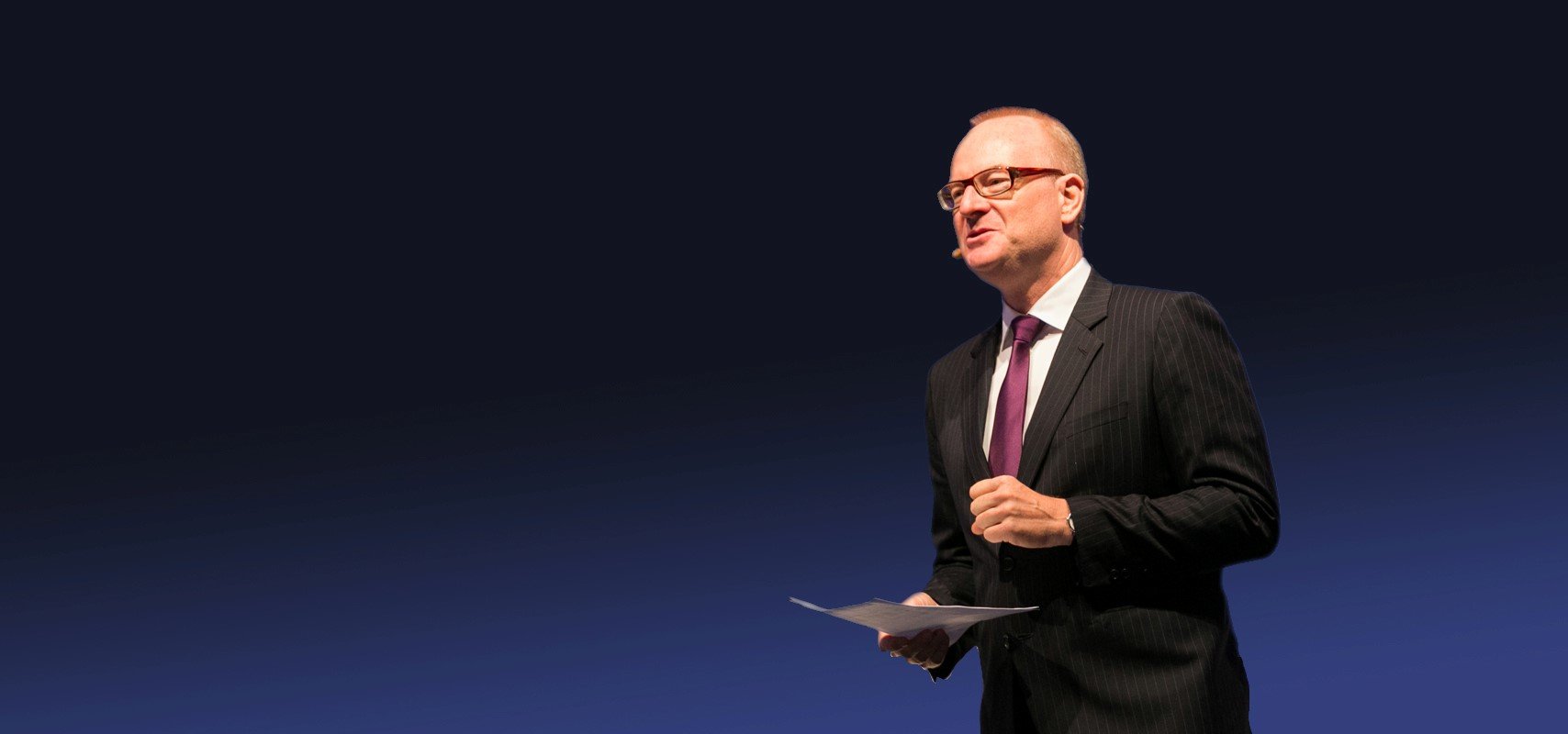 Martin Roll was featured in an exclusive interview with TechBBQ Grilled leading up to The Nordic LP Forum in Copenhagen on 12 September 2023.
TechBBQ has engaged Martin Roll (Global Family Office & Family Business Expert) as the conference host and moderator of The Nordic LP Forum.
During the interview, Martin Roll shared his experiences about the rise and importance of family offices and business families as investors in the global entrepreneurial ecosystem and startups.
He also shared his global journey and experiences with client advisory of family offices and family businesses including mentoring of next-generation leaders and talents from business families.
The following is an excerpt from the TechBBQ interview.
What do you look forward to at the Nordic LP Forum?
I am super excited to be the host and moderator for the Nordic LP Forum. It is the inaugural forum and an innovative and important add-on to TechBBQ. It is here to stay and will evolve over the next few years. The Nordic LP Forum can become the most important gathering in Europe as I see it.
We will welcome a great audience of LPs: Family office leaders, sovereign funds, pension funds, foundations, fund of funds, and high-net-worth individuals.
I look forward to guiding them through our exciting program. My global experience shows that there are always great exchanges of ideas and perspectives during conferences like these.
I am also excited to lead a conference in Copenhagen, as I rarely do client advisory and conference moderation in Denmark. This will be one of the few I have done during the past 25 years.
Thank you to TechBBQ and Avnit Singh for the invitation!
What do you hope the attendees will get out of the event?
We have designed a very interesting program with great speakers and panellists to inspire the attendees. The Nordic LP Forum will touch on some of the current critical global issues for LPs and provide a trusted (and confidential) environment for discussions across the audience.
I engage with family offices and institutional investors globally, and it will be exciting to bring a global perspective into a Nordic context.
Additionally, it will provide ample opportunities for networking with peers and industry stakeholders, which always create great value and personal takeaways.
What excites you the most about your work?
It is hard to extract it into one simple thing. I am very privileged as I get to advise, facilitate, mentor, and educate a variety of exciting audiences across the world. I have engaged with thousands of leaders and talents over the years and interact with many people daily and weekly.
One of the most meaningful activities I do is to develop leaders and young talents and watch them rise and shine. It is personally fulfilling if you can be a catalyst for capable, motivated, and talented people and help them achieve their boldest dreams, aspirations, and ambitions.
I also enjoy providing keynote speeches and moderation conferences. It is another great platform for providing thought leadership and inspiring leaders and talents.
Originally, I dreamt of becoming a broadcast journalist and would most likely have ended up with a global news outlet. This dream inspired me for the work I do on the global stage.
I do enjoy the opportunity to engage and lead audiences – large and more intimate gatherings. It has become an integral part of the global advisory brand.
I spend 50% on client advisory, 25% in academia, and 25% as a speaker and moderator on the global conference circuit. That includes significant advisory of global boards and executive teams. It is a perfect mix as I get to do different things, though they all interconnect and combine well.
Successful leaders of the future and the next generation will be skilful masters of aspirations, change, and resilience. The importance is to unlock the potential and remove barriers.
I am never bored!
How important are family offices in the global economy?
The global family offices hold an estimated 8 trillion USD of assets under management (AUM) and have become an increasingly important source of global investments. They are rapidly becoming an important part of the global economy.
Family offices tend to be fairly conservative due to the nature of being controlled or passed down by a business family. They typically have long-term investment horizons and are active across the governance, professionalism, and impact themes that are key to success.
There are approximately 10,000 family offices in the world, and 50% of them have been created since 2005 representing thousands of business families. For example, the number of family offices in Singapore quadrupled between 2016 and 2018 according to the Monetary Authority of Singapore.
The next generation's role is also changing the future landscape of family offices. In the US alone, a significant part of the wealth will be passed on to the next generation before 2030.
Family Offices are playing an increasingly important role in the venture capital space, providing startups and scale-up companies with valuable capital, expertise, and strategic guidance. They provide significant contributions to global entrepreneurship and the emergence of innovation ecosystems.
Furthermore, family offices have begun to be actively involved in impact investing (investments that aim to benefit society or the environment while generating a financial return), often driven by the next generations of business families stepping up to take a lead in this emerging space.
The global impact investment is significant and estimated to grow in the coming years. Family offices are well aligned and suited for investing as they have a long-term view and approach to managing assets, have fewer constraints, and have a larger degree of flexibility in selecting their investments.
How do you work with family offices?
Let's look at family offices first. A family office is a professional organization or private office dedicated to managing the affairs and interests of business families.
It manages the diverse interests and the complex stakeholder relationships that often follow from being a family in business to a family with significant wealth spanning one or more generations.
However, the long-term success of family offices and family firms is not given. Many complexities are involved when ownership, management, and family roles overlap with fewer clear distinctions between them.
Therefore, I work with global family office clients typically over a significant period of time to ensure long-term, inter-generational success and advice across multiple topics as they emerge.
I advise business families on strategy, transformation, leadership, branding, globalization, family business dynamics, succession, next generation, and impact topics.
Working closely with them and becoming their most trusted advisor is a privilege. I typically serve as a bridge between the business family, the family office, and all those important topics.
I help identify their long-term purpose, design the strategy, and facilitate building a unique model and operating framework that is fit for generations.
Long-term success in family offices favours the prepared mind. I find myself in the middle of exactly that.
What do you do as a mentor for Next Generation business family leaders?
I help next-generation talents and leaders from global business families to identify their potential future roles with the family business and/or family office.
It could be in management, on the board, and/or responsible long-term owners. Next Generations must decide whether they want to get involved and in what capacity.
I have mentored more than 650+ Next Generation leaders from global family businesses and family offices in individual one-on-one sessions, and I mentor around 100+ Next Gens every year from all cultures.
This has provided me with unique insights into the critical issues for long-term family business success, the typical multi-generational tension points during succession, and how the Next Generations can contribute actively and play meaningful roles.
I discuss many topics with them including how to establish optimal business family communication, their future mandate, clarity about roles, authority & autonomy, and learning & development aspects.
I typically become their closest, trusted advisor, and we get to discuss very personal matters, and sensitive information and take a holistic view of their life. Critical topics they can't easily discuss with others for several reasons.
A Chinese proverb states that:
"Wealth shall not pass three generations. The first generation builds wealth, the second manages it, and the third destroys it."
The challenges often arise when the next generation takes over from the original founder or previous generation. Building a multi-generational legacy for a family business is difficult, and the succession process is uniquely complex, sensitive, and sometimes overwhelming.
Family businesses survive over the long term when they get succession right, renew themselves regularly, and adhere to strong values, integrity, and ethics.
Additionally, legacy is the connective asset that combines the core purpose of the business, the family's values, and meaningful achievements across multiple generations. It represents both tangible and intangible assets, the financial aspects, and the social and emotional value the family has accumulated.
Mentoring young talents and rising leaders from family enterprises and family offices is very rewarding. Bridging inter-generational gaps and diverting perspectives takes time to align.
It is something that I am extremely passionate about. Family business succession is a marathon. Not a sprint!
What are your new books "Family Office Strategy" and Family Business Strategy" about?
I decided to write these two management books to address the core question in business families and family offices: How to design and manage strategy for sustained long-term, inter-generational success?
The Family Office Strategy book will discuss effective ways family offices can drive sustained long-term impact and performance to create and maintain multi-generation legacies.
The Family Office Strategy book will also discuss how to successfully design, structure operations, and manage a family office, how to implement and enforce good governance, how to lead global family offices with impact over time, and the steps to create a multi-generation purpose and legacy.
The Family Business Strategy book will inspire family business leaders, senior executives in family businesses, and family offices who are keen to create sustained, long-term impact.
Successful family businesses must have a clear view of what the family and the business bring to the world, why it should matter to stakeholders, how the family will create and run the business, and who will be responsible for it.
Family business strategy is a careful and curated balance between the past, present, and future.​
Both books will contain strategic frameworks, hands-on cases, and concrete frameworks.
Where are you going next after TechBBQ 2023?
I am briefly in Copenhagen for TechBBQ 2023, after which I will embark on intensive global travels. The segments look like Ghana, Singapore, Jakarta, Bangkok, Tokyo, Dubai, Miami, New York, Lagos, and Manila.
Frequent long-distance travel allows me to ponder, evaluate, and make decisions. Always adding new dimensions, perspectives – and energy!
I am a great fan of virtual meetings and the productivity it provides. However, travels and in-person meetings are the most effective approach for interacting with client teams and business partners across the globe.
My global travels always provide memorable experiences, and it keeps my advisory brand vibrant and updated as I engage intensively with stakeholders worldwide."
After TechBBQ 2023, Martin Roll will be travelling abroad. More precisely: Ghana, Singapore, Jakarta, Bangkok, Tokyo, Dubai, Miami, New York, Lagos, and Manila.
Bio of Martin Roll
Martin Roll is an experienced is a Global Family Office & Family Business Expert, senior advisor, and facilitator to Fortune 500 companies, Asian firms, family-owned businesses, and family offices. He advises clients on strategy, transformation, leadership, family business, and family office topics.
He has advised some of the largest companies across Asia and the world and has facilitated their transformations towards their global positions. He wrote the global best-seller "Asian Brand Strategy".
Martin Roll does significant academic work, including his academic roles at INSEAD, Harvard, and CEIBS, along with other business schools, where he focuses on family business and family office topics.
He is a Distinguished Fellow (family business) and Entrepreneur in Residence at INSEAD.
He has mentored 650+ Next Generations from global business families and family offices and runs a successful INSEAD Next Gen Mentoring Program for 100+ participants every year.
Author of forthcoming management books:
Family Office Strategy (2023/24)
Family Business Strategy (2023/24)
Martin Roll is a highly accomplished keynote speaker at global conferences, an experienced conference moderator, and a board/executive workshop facilitator.
Mentor to scale-up/unicorn founders and leaders across the globe and active in the VC/PE space. He has been a Senior Advisor to McKinsey & Company.
Martin Roll has lived in Asia for two decades and serves clients on all continents. He holds an MBA from INSEAD.
About TechBBQ and The Nordic LP Forum
TechBBQ has primarily been focusing on venture capital, entrepreneurship, start-ups, and scale-ups, and has become a well-known conference for that. The new initiative will build the bridge between capital holders and the important ecosystems in fostering strong entrepreneurial initiatives.
The aim is now expanding to focus on the entire value chain spanning the upstream source of capital that flows in venture capital from Limited Partners (LPs) and into early-stage companies.
The Nordic LP Forum has been created to attract capital into the Nordic venture space and ultimately become part of the equation to invest massive amounts into the technologies that will solve the issues we are facing globally. Large investments will enable iconic Nordic technology leaders to emerge.
The Nordic LP Forum is a one-day meeting of 150+ institutional investors and alternative fund managers from the Nordic region and Europe.
Attendees will comprise of the following LPs: Family office leaders, sovereign funds, pension funds, foundations, fund of funds, and high-net-worth individuals. These institutions represent a significant part of the capital that flows in startups and scaleups.
Insights link
Read the interview: Interview with Martin Roll, Global Family Office & Family Business Expert (TechBBQ Grilled)
About Martin Roll: Martin Roll – Global Family Office & Family Business Expert
Next Generation Mentoring: INSEAD Next Generation Mentoring Program
Read more: Insights & Articles