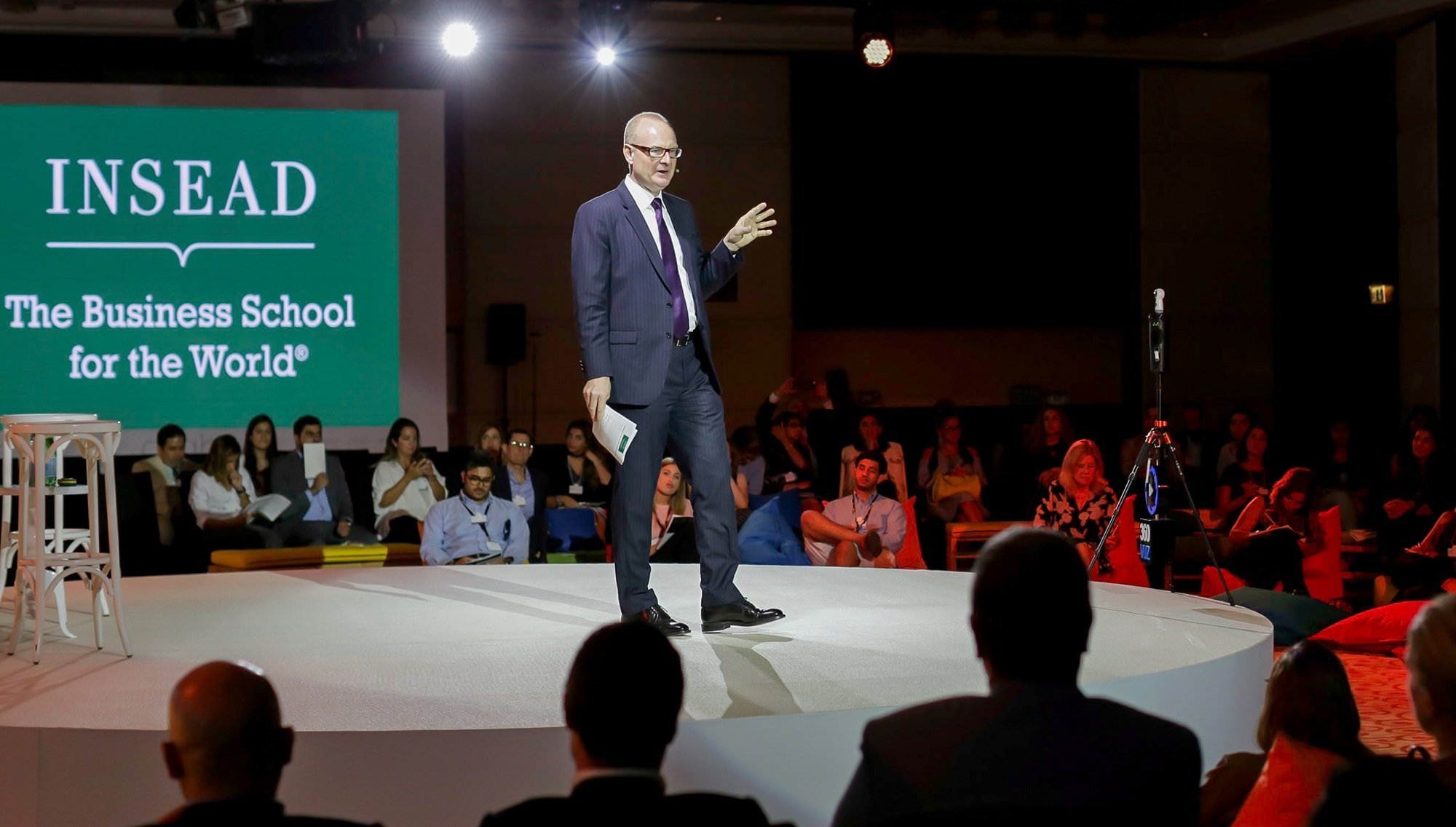 Martin Roll has been appointed a Distinguished Fellow at The Wendel International Centre for Family Enterprise at INSEAD Business School from July 2018. In this capacity, Martin Roll will contribute to research, drive thought-leadership and provide insights to a variety of strategy and leadership programs related to the most pressing issues facing family enterprises in a fast-paced, technology-driven and increasingly digitalized world.
Martin Roll will contribute to all campuses at INSEAD Business School (Singapore, Fontainebleau, Abu Dhabi and San Francisco). He will contribute in this new capacity alongside his existing role as Entrepreneur-in-Residence at INSEAD Business School. Martin Roll holds an MBA from INSEAD.
Martin Roll has a wealth of consulting and mentoring experience as a senior advisor to multiple global family-owned businesses over the past 25 years.
He will publish a new management book titled "Family Business Strategy – Leading Future Paths With Impact" in 2021. The book will contain strategic frameworks, hands-on cases and concrete examples on how to successfully create and execute strategies, and lead family businesses with impact over the long-term. Martin Roll will also publish "Family Office Strategy – Creating a Multi-Generation Legacy" in 2021.
The Wendel International Centre for Family Enterprise (INSEAD)
The Wendel International Centre for Family Enterprise at INSEAD Business School helps improve the long-term performance and sustainability of family enterprises across industries all over the world. It conducts research, provides education and acts as an international platform for knowledge exchange, in order to support families in business in their endeavour to combine sustainable business growth and healthy family relationships.
With more than 20 years of expertise in the unique dynamics of family enterprises, the Wendel International Centre for Family Enterprise is a leading international resource for family business.
The Wendel Centre for Family Enterprise has adopted a wider advocacy role by raising awareness and understanding of the importance of family enterprise as a business model: Family firms represent the most prevalent type of companies worldwide. Family firms are capable of outperforming other firms and they are proven to be among the most successful in the long-term.
In 1997, Wendel founded the Large Family Firm Chair and INSEAD offered the first Family Business MBA elective. Since then INSEAD has continuously generated research, thought-leadership and leadership programs for and about family businesses.
INSEAD The Business School for The World
As one of the world's leading and largest graduate business schools, INSEAD offers participants a truly global educational experience. With campuses in Europe (France), Asia (Singapore) and Middle East (Abu Dhabi), and alliances with top institutions, INSEAD's business education and research spans around the globe. The 145 renowned faculty members from 40 countries inspire more than 1,400 students in both degree and PhD programs. In addition, more than 11,000 executives participate in INSEAD's executive education programs each year.
INSEAD's innovative leadership programs are internationally recognized. Of particular note, the Financial Times has ranked INSEAD as the #1 MBA program in the world for two years in a row (2016 & 2017).
Insights link
Read article: Strategy And Succession in Family Business – Charting The Future
Read about Martin Roll: Martin Roll – Business & Brand Strategist
Martin Roll mentoring (PDF): INSEAD Family Business Next Generation Mentoring
Family Business Strategy book: Family Business Strategy – Leading Future Paths With Impact
Family Office Strategy book: Family Office Strategy – Creating a Multi-Generation Legacy
Read about INSEAD: Wendel International Centre for Family Enterprise – INSEAD Business School