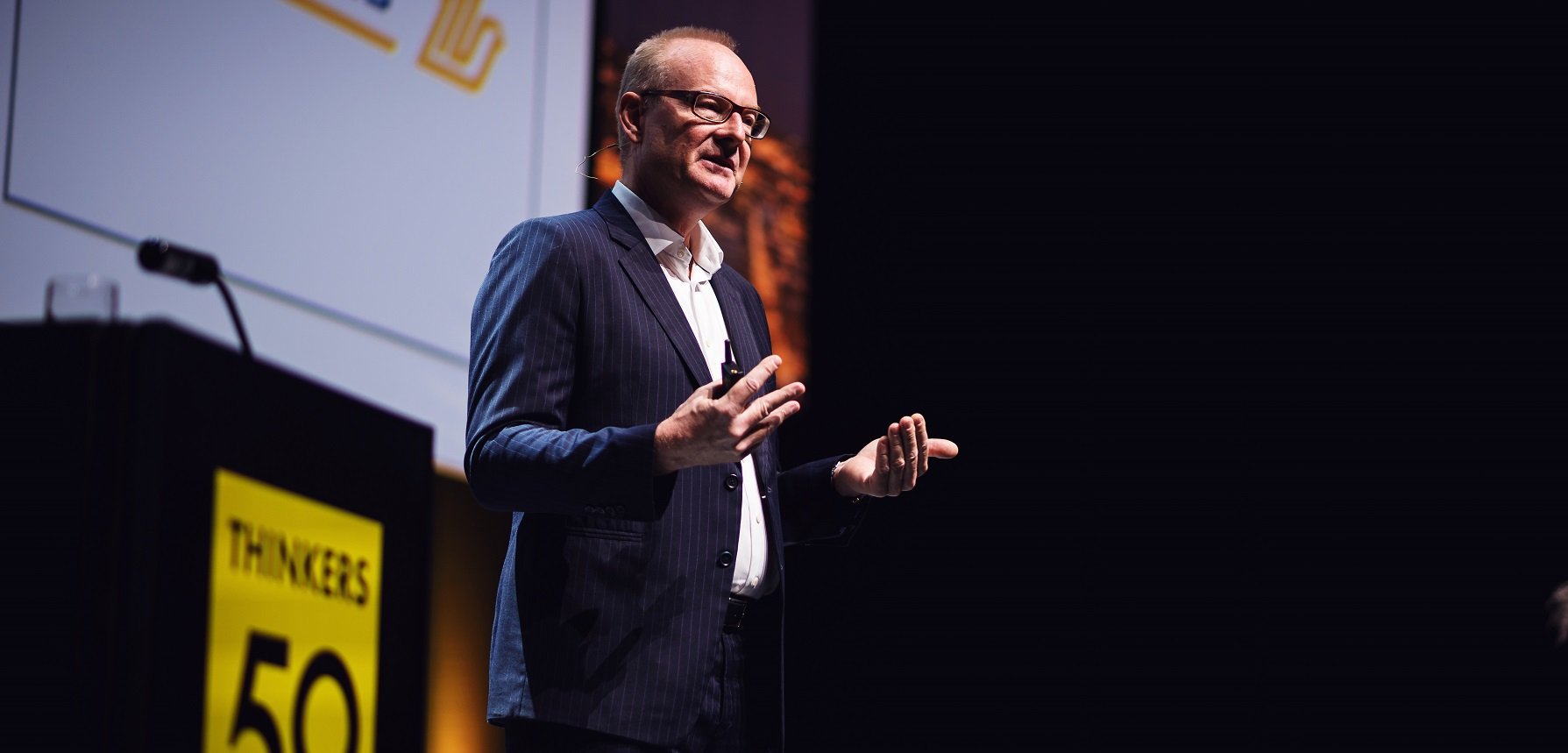 Martin Roll will speak about his global journey as a top global advisor at an exclusive event hosted by FORUM+ and The Danish Marketing Association in Copenhagen on 12 September 2023.
A global journey as a top advisor
Martin Roll is one of Denmark's most experienced global advisors and speakers at top level.
He started his career in the Danish advertising industry at Bates and DDB Worldwide, but his career took him abroad in 1999 where he pursued an MBA at INSEAD.
Martin Roll advises clients worldwide, including Fortune 100, large family-owned companies, family offices and business families in more than 40 countries.
He is also a mentor for next generation talents and leaders from global business families. Martin Roll has mentored more than 650+ next generation leaders and mentor 100+ annually in one-on-one sessions.
The advisory themes are typically strategy, leadership, transformation, family business and family office. Martin Roll's toolbox is both broad and deep after many years as a global advisor.
He has been a senior advisor for McKinsey & Company.
Martin Roll has academic roles at several leading global business schools such as INSEAD (Distinguished Fellow), Harvard and CEIBS (Visiting Professor).
He has written several books on strategy including Asian Brand Strategy and The Future of Branding. The following management books will be published in 2023724: Family Business Strategy and Family Office Strategy.
Martin Roll travels globally approximately 250 days a year in most parts of the world as a management consultant, business school educator and keynote speaker at the most influential global business conferences.
What will Martin Roll talk about at the FORUM+ event?
Martin Roll has built up extensive experience with global and Asian companies and their top leadership teams. The following are some of the themes that Martin Roll will touch upon during the presentation in Copenhagen:
How has a Danish background been important for Martin Roll's unique position as an advisor on global markets?
What are the differences in management and working style between Danish and global/Asian companies?
What does the future look like for family-owned businesses?
What will Next Gens contribute and what is their agenda?
The 21st century will be the Asian century. Asian companies will achieve ever greater global dominance and continue to build their brands.
Martin Roll will share his experiences and perspectives about the opportunities and challenges facing Asian companies in relation to their competitors in the Western world.
Building successful global brands is – and will continue to be – critical.
About FORUM+
Forum+ is a community under Danish Marketing, which gathers around exciting professional and socially relevant events specifically targeted at experienced advertising, media and marketing people and others who work with communication in the broadest sense.
Insights links
Read about the FORUM+ event: Exclusive meeting with Martin Roll
Interview with Martin Roll: Martin Roll, Global Family Office & Family Business Expert (TechBBQ Grilled)
About Martin Roll: Martin Roll – Global Family Office & Family Business Expert
Next Generation Mentoring: INSEAD Next Generation Mentoring Program
Read more: Insights & Articles