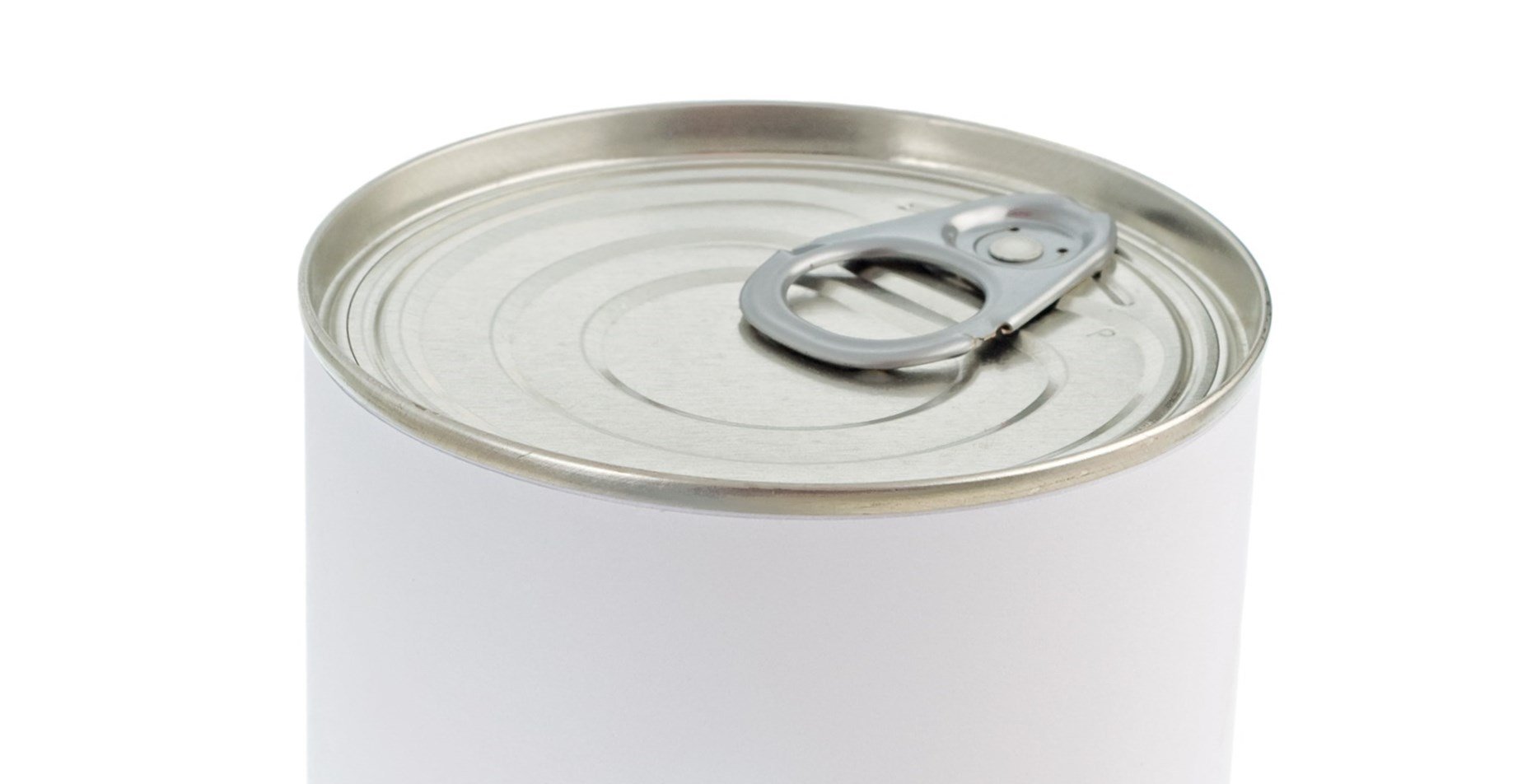 The central purpose of branding is to guide the consumer to choose your product a midst a dizzying array of alternatives. Since the brand name is used every time your company is referred to, it should not be overlooked as simply a device to grab attention, but as a vital part of the positioning process. An effective brand name can be a means of communicating what makes you different from competitors and valuable to consumers.
The name is the most critical point of differentiation in the whole brand toolkit. Differentiation is the primary reason why brands came into being and the whole concept evolved. Apart from merely differentiation and positioning, brand names also communicate what the product stands for and what the company wants the consumer to understand out of it. In increasingly cluttered and fragmented markets and product categories, a distinctive brand name is the first point of competitive advantage for a manufacturer. In essence the whole marketing and communications tool kits acts as vehicles to make the brand distinctive, starting with the name.
The importance of a distinctive brand name can be bought to life by the success enjoyed by brands such as Google, Apple, FEDEX, L'Oreal, Louis Vuitton, Coca Cola, BMW, Levi's, Nike and Samsung to name a few. To become really distinctive requires lot of time and sustained marketing efforts, but having a catchy name is a solid starting point.
Standout brand names can even become synonymous with a category itself. Rollerblade, LEGO, Videotape, Yoyo, Nutella, Kleenex, Google, Ping Pong, Styrofoam, Frisbee, Hula Hoop, Q-tips, Scotch Tape, Tupperware, Velcro, Windbreaker, Bubble Wrap, Escalator, Thermos, Popsicle, Aspirin, Jacuzzi, Plexiglas, Zipper and Band-Aid are now all part of the vernacular. Few brands can ultimately have this kind of success, however. For most brands, the goal must be to simply create a name that is vivid, descriptive and memorable.
Before considering a verbal identity for a company or product, a brand must first be clear of its promise to customers and what makes it unique. Brands must begin with the end in mind, working backwards from the selling proposition by asking themselves:
What is our purpose?
What makes us different?
What is the source of our sustainable competitive advantage?
Alternatives must be extensively discussed, tested and researched – not only to determine what makes sense to employees and prospective customers, but also to ensure that relevant trademarks are legally available in all target markets. The whole naming process is like a funnel, with several names getting assessed and investigated at the initial stages, then narrowing down to the few most attractive ones and the finally zeroing down to the one that meets cultural sensitivity connotations and legal guidelines.
With few exceptions, the name is the one brand element that should never change. But when the right circumstances do arise – such as following a merger or new strategic direction – it can be an advantageous to adopt a new moniker. Where a brand has already been established, there must be a systematic approach to introducing and educating stakeholders on the new name. Quite often, however, employees are overlooked as most attention is paid to the external audience. Employees are the engine that drives a brand. If they are unable to buy-in to the new identity, the entity may not thrive.
Assuming a brand clearly understands it purpose and uniqueness, what techniques can they use to describe themselves? Some companies put product benefits directly into their name while others use subtler, meaningful associations. Despite the wide variety of name-types, the common thread among them is that they are memorable and communicate important characteristics of their brand. Whatever the technique, the name should be short. If the name is long, consumers will shorten it for you. The less explanation required the better.
Memorability is also an important aspect to consider in the naming process. The focus towards getting a short, distinctive name aids in memorability, but it is one of the many dimensions. Increasingly, brand owners are also looking at a more holistic perspective in brand naming, which is more from the point of view of consistency in communication. A brand name should be manageable enough so that it can be communicated consistently at the retail level (packaging, promotions), in communications (ATL and BTL advertising) and also in any form of brand outreach efforts (sponsorships, licensing, brand activations etc.). The higher the ease of communicating the brand name through multi-channel marketing efforts, the higher is the influence on memorability.
The easier it is for consumers to remember and recall the brand, the higher is the traction the brand enjoys in the minds of consumers. There are numerous examples of brands continuing to generate awareness after withdrawal from the market. This is also exemplified in re-branding exercises, which is quite common in mergers and acquisitions. The old brand continues to enjoy memorability and recall levels long after it disappears from the markets.
As mentioned earlier, cultural and language connotations are becoming increasingly important in the generation of brand names. As majority of new brands start with aspirations of being global in their positioning and appeal, the brand name should justify and support this aspiration. Because of this culture and local language fit is critical. Linguistic skills are becoming a key in successful brand naming processes.
Linguistic experts, who sometimes include professors in reputed universities, are increasingly being called up to check new brand names in terms of translations into local languages and associative meanings and cultural fit. The role of linguistics in the brand naming process is going to become bigger and more important as brands take birth and are launched on a global scale or as they expand after being local in the initial stages of their life. There are numerous examples of linguistic goof-ups that have marred the success of brands in different parts of the world. Some well publicized examples are:
Chevrolet Nova: Sold poorly in Latin America, as the "no va" means "won't go" in Spanish
Puffs tissues: In German, "puffs" is the colloquial term for "whorehouse"
Coca-Cola's like-to-like Chinese translation meant "bite the wax tadpole", before it was transliterated into English as "ke kou ke le", which can be loosely translated as "happiness in the mouth"
Colgate introduced a toothpaste in France called Cue, which is the name of a notorious pornographic magazine
Clairol introduced a curling iron in Germany with the name "Mist Stick", realizing later that "mist" is slang for "manure" in German
Honda introduced the Fit into European markets with the name Fitta, only to later realise that "fitta" means female genitalia in Swedish. The car was rebranded to Honda Jazz
An important aspect that is often overlooked in the brand naming process is the existence of a naming architecture. For any new brand that is taking birth in an organisation with a portfolio of brands or if the new brand is likely to be positioned and marketed globally, the existence of a naming architecture is essential. A naming architecture as a strategic framework is important for channelizing brand name generation. Like brand architecture, a naming architecture helps in answering important questions like:
How to establish relationships between the brands in the portfolio through names?
Establishing and following naming conventions that an organisation should follow
Establishing rules for variants, extensions and sub-product naming
Creation of the naming architecture may not be the most creative process, but it is just as important as the naming process for individual brands. In the absence of the naming architecture, individual brand names can be a haphazard mess, with no relationships between each other, communicating conflicting and confusing perceptions and muddling the broader organisation's positioning in the market. A naming architecture ensures that all brands in an organisation's portfolio are related to each other in terms of their names and intended positioning.
A naming architecture not only serves as a strategic framework but also guides brand name creation. Two extreme examples can illustrate this:
An organization has a specific category where there is an umbrella brand and the sub-brands are endorsed by the umbrella brand but have their own monikers that are nothing but alphabets. So, any new sub-brand that is being launched in this category needs to have an alphabetical brand name, which makes the creation process easier
In the second example, an organisation follows the principle of having brand names for a specific category of products that are independent of each other and do not have any form of organisational or umbrella brand endorsement. In such instances, the naming process for a new brand can follow the principles of independence that new brands have from each other in terms of their names
The brand name generation process should be preceded and succeeded by strategic thinking and its implementation. Before the name generation process, it is important to understand, reflect and think through the objectives of the process itself. Afterwards, it is important that frameworks are ready to integrate the chosen name into the portfolio; operationalise the marketing and communications efforts required and activate the new name. In the absence of this pre- and post thinking, the creative process behind the name generation may become completely disconnected from the brand and organisational level strategy that it needs to fit into.
Types of brand names
Visual names conjure an image we associate with certain characteristics:
Jaguar communicates speed, agility, stealth and streamlined natural design
Monocle, a magazine title, is associated with sophistication and magnification
Samsung is the Korean Hanja word for "three stars". The character three is meant to signify something numerous or powerful, while stars mean eternity
Burger King communicates "burgers fit for a king"
Descriptive names tell us directly what makes them unique:
DieHard Batteries
Hide-A-Bed sofas
Oracle
Pepper Lunch
Cartoon Network
Directives command the target audience to do something:
Escape Travel Magazine
Color Your World paint shops
WeChat instant messenger
Expressive names cite the psychological state a consumer will feel:
Awfully Chocolate
Glad trash bags
Pure Yoga
Shangri-La Hotels & Resorts describes a utopia
Aman Resorts uses part of the Urdu and Sanskrit words for "peace"
Promissory names communicate a promise to the consumer:
NTUC Fairprice
No Sweat deodorant
UHU Glue
Forever 21 was an Korean-American fast fashion brand that aims to make everyone feel young
Shutterstock is a well-known online stock photography website
Pixar is an invented Spanish verb meaning "to make pictures"
Neologisms are new words created by respelling existing words or by combining words:
NutraSweet sugar substitute combines "nutrition" with "sweetness"
LEGO combines the Danish words "leg godt" which translate as "play well"
Uniqlo (Japanese fashion brand) is a contraction of "unique" and "clothing"
Indian technology giant Infosys combines the two words that describe its business creating information systems
Vornado, a household air circulator, combines the words "vortex" and "tornado"
Sephora, the global beauty and skincare retailer, got its name from the Greek word "sephos" meaning pretty, and the name "Zipporah" who was the wife of Moses in the Bible known for her beauty
Omnicom, a combination of the Latin prefix meaning "all" and the first letters of the word "communication"
Sony was chosen as a mix of the Latin root "sonus" for sound, and the American slang for boy, "Sonny"
Indofood is an well-known and iconic Indonesian food company
Kraft renamed its snack foods division, Mondelez International by combining the French words for "world" and "delicious"
Geographical names associate a brand with its origins or the characteristics of a region:
Fiji Water, although based in the United States, has much of its water shipped from Viti Levu, Fiji, which many associate with a pure, uncontaminated, natural habitat
Liz Claiborne renamed its group of companies Fifth & Pacific, capturing the New York-style of Fifth Avenue while paying tribute to the West Coast sensibility of some of its original brands and possibly hinting towards future growth in Asian markets
Temasek Holdings is the government of Singapore's investment company a named after an early city on the island of Singapore
Many banks and airlines are named for their country of origin: Credit Suisse, Deutsche Bank, Singapore Airlines, Emirates Airlines and BMW
L'Occitane en Provence is a global, natural and organic ingredient-based cosmetics and well-being products manufacturer and retailer with strong regional roots in Provence, France
Latinate names are created from the Latin translation of core words that relate to the brand:
Volvo means "I roll" in Latin
Novartis Pharmaceuticals derived it's new name from "novae artes" meaning "new skills", reflecting its commitment to R&D
Many brands name themselves in their own language, but foreign language names can also be used by brands that are not from that particular region to make them sound exotic, authentic or superior:
Desigual, the iconic Barcelona based fashion company, takes its name from the Spanish word for "unequal" or "uneven" – a fun way to capture their design philosophy
Casabella household supplies translates "beautiful home' in Italian
French cosmetic brand, Clinique, uses the French word for "private clinic"
AmorePacific is a fast-growing Korean cosmetics brand which combines the Italian word for love with reference to its Asian heritage
Royal Barrel, an Indian-made whiskey, uses an English name and branding to associate itself with Scotland
Victoria's Secret, the global American lingerie company, chose the name "Victoria" to evoke the respectability associated with the Victorian era, and "Secret" to create a sense of mystery and sensuality
Paris Baguette, a French bakery retail chain founded in 1988 by the South Korean businessman Hur Young-in, head of the food and confectionary group SPC
Founder names can communicate heritage and history, but also require years of brand building to become truly meaningful:
Automobile companies: Ford, Ferrari, Tata, Toyota (from Toyoda family)
Legal and consulting firms: Lee & Lee, McKinsey & Company, PWC
Fashion brands: Salvatore Ferragamo, Ralph Lauren, Prada, Charles & Keith, Jim Thompson, Louis Vuitton, Georg Jensen, Giorgio Armani, Dior, Burberry
Consumer brands: Procter & Gamble, Bang & Olufsen, Estee Lauder, Kraft
Some brand names use names from nature:
Sequoia Capital, an American venture capital company founded in 1972 by Don Valentine uses the name of the huge coniferous California trees of the bald cypress family that may reach a height of over 90 meters (Sequoia's first $3 million fund backed both Apple and video game pioneer Atari)
Banyan Tree, a Singapore-based luxury hospitality group uses the name of the world's biggest trees in terms of the area they cover
Some brand names are derivatives of well-known phrases:
Rolling Stone Magazine was inspired by the phrase, "a rolling stone gathers no moss," which describes people who are always moving
Sleep aid Nytol was named after the bed-time farewell "good night, all"
Rhyming names are fun to say and are well suited for youthful products:
Topshop (former UK fashion brand)
Reese's Pieces
Acronyms simplify cumbersome names, but are most effective when arranged in a way that communicates a message:
WPP, one of the world's largest advertising parent companies was founded as a manufacturer called Wire and Plastic Products, but is now known only by its initials because it is exclusively involved in advertising and media
BMW refers to Bayerische Motoren Werke, or Bavarian Motor Works
SMART is a meaningful way to refer to the Singapore-MIT Alliance for Research & Technology
French Connection redefined their brand with an attitude when they controversially reemphasised the "UK" part of their identity: FCUK
CNN stands for Cable News Network
Acronyms are especially common in banking and finance but also found in other industries and categories:
HSBC, UBS, DBS, OCBC
INSEAD (contraction of "Institut Européen d'Administration des Affaires.") is a top global business school
IKEA (the Swedish furniture brand takes its name from founder Ingvar Kamprad's initials conjoined with the first initials of the farm where Kamprad grew up, Elmtaryd, and the parish he called home, Agunnaryd)
Alliterative names roll easily off the tongue:
Coca-Cola
Tic-Tac
Magic Mop
Novo Nordisk (Danish pharmaceuticals company)
Hapologic names abbreviate the middle word of a three-word phrase making it easier to memorise and repeat:
Onomatopoetic names use sound to help imagine what it's like using a product:
Swiffer Sweeper
KaBoom energy drink
Oxymoronic names juxtapose words in a way that more fully engage a consumer's brain:
Icy Hot muscle relaxant
MegaDrops super glue
Funny names help get brands noticed and are amusing to repeat:
Death Wish Movers
Dancing Chef spice paste
Plosive names achieve higher recall rates by using letters that "pop" when spoken, such as B, D, K, P and T:
George Eastman coined the name Kodak for the company he founded in 1888 partly because of his fondness for the letter K as "a strong, incisive sort of letter"
BBDO (advertising agency) is catchy because it's initials seem to bounce when spoken
DDB (advertising agency) is another example of a short name where the letters work well together
Uncommon first-letter names make it more difficult to confuse your name with competitors because they begin with some of the least frequently used letters in the alphabet. The five least common letters for a brand name to begin with are X, Z, Y, Q and K:
Zuji travel
Quiksilver apparel
ZARA (part of Inditex – Spanish fast fashion retail conglomerate)
Y Combinator (US technology startup accelerator and incubator)
Nonsensical names are perfect for start-ups who don't necessarily fit in to a particular existing category and have the potential to become synonymous with the business category they create:
Google – originally known as BackRub – named for its analysis of the web's "back links "when it was founded
Yahoo! – originally named Jerry and David's Guide to the World Wide Web
It is vital that a brand-name be consistent in its meaning in the language of its target markets. In some cases, this might an entirely new name. In China, for example, the best localised brand names have translations which not only sound similar to their English name, but tell the brand's story as well:
In China, LinkedIn calls itself Lingying, which translates as "Lead Elite"
BMW's translation "Bao Ma" means "precious horse"
Reebok is known as Rui Bu, which means "quick steps"
Tide detergent is known as Taizi, whose Chinese characters mean "gets rid of dirt"
In addition to the above examples, there are numerous other naming strategies, which include metonymy, synecdoche, theronym, mimetics, poetics, clipping, morphological borrowing, bacronym, classical roots and arbitrary.
Conclusion
Of course, some brands use a variety of these naming techniques at once. Coca-Cola, for example, is alliterative, uses plosives, and mentions its category (Cola) and its unique ingredients (Coca) but it doesn't necessarily communicate happiness and ease of life – the essence of its brand positioning.
Truly understanding your brand's purpose and essence will help eliminate some of these options and settle on the right brand name. It is also very important to check for cultural biases and potential misunderstandings to avoid any troubles in getting consumers in any market to perceive the brand name negatively. The business history books are full of examples of brands which failed because they had not checked upon the local meaning of the brand name.
Brands also need to ensure that their brand names can have a meaningful digital space in form of obtaining their domain names. Far too often, companies find it very difficult to register their brands online.
Finally, it is important to check the legal implications of brand names in all markets and ensure that the brand names can be registered and owned fully as trademarks by the company. This aspect of brand naming is complex and often undervalued. Brands are a significant part of the financial value of companies so being able to protect the legal rights of the entire brand portfolio is paramount for success. In today's business, M&A companies buy and sell intangible assets very frequently, and a large portion of those are intangible assets like brands. Companies and brands should do all they possibly can to protect their brands.
However, it should always be remembered that, naming, while important, is still only one aspect of branding and a successful business strategy. But the brand name is the face of the company and its products, so it is crucial to get it right.