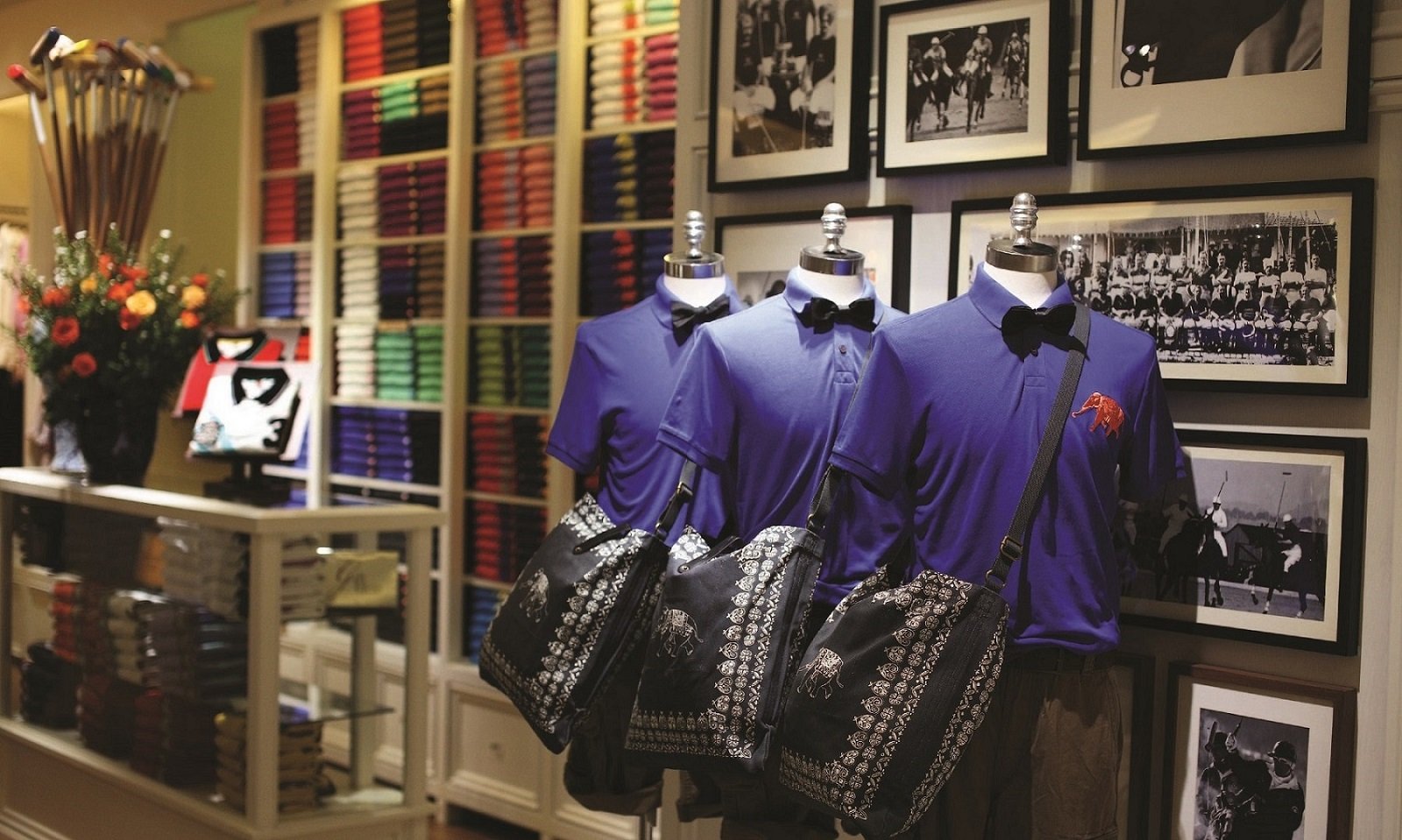 Originally from Malaysia, BritishIndia has carved out a niche for itself in the lifestyle segment of the Asian fashion retail market over the last 18 years. Since its inception in Kuala Lumpur in 1994, BritishIndia has built a retail chain of 40 stores in 4 countries (Malaysia, Singapore, Thailand, Philippines) offering fashion apparel, home accessories and related products.
Background of BritishIndia
BritishIndia is founded by Pat Liew, Group CEO and a veteran in the Malaysian retail industry, who oversees the brand's creative direction and soul. Pat has more than 35 years of experience and was Merchandising and Fashion Director for 15 years in Metrojaya – the most popular department store in the 1990s. The company has its 100,000 square feet open-faced brick headquarters including a design studio with 70 designers and a large warehouse in Kota Damansara, Selangor, Malaysia. BritishIndia is privately held.
BritishIndia started the branding strategy with its name. By naming the brand BritishIndia, the goal was to evoke nostalgic memories of the British Raj era, the colonial feel and to call upon the rich heritage that the British Empire left behind. The name BritishIndia was inspired by the bygone days of British colonial rule in India, an immensely rich and magnificent period that reflected how the British and Indians had influence over each other, sparking the East-meets-West culture. This was in line with the initial strategy to differentiate itself in the marketplace.
To sustain this differentiation, the company had to come up with a strong identity. It created an exciting blend between the British heritage and its timeless elegance and a distinct personality that would be relevant to its current customer base.
The BritishIndia brand concept
BritishIndia was established as a premium tropical lifestyle brand offering effortless, elegant and quality apparel designed for the tropics. The fashion company launches 6 different collections per year for every line, and every line is averaging around 20 styles per collection to keep the merchandise in the retail stores fresh.
Since its inception, the BritishIndia brand has attracted both locals and foreigners. Holistic living, natural fabrics suited to the tropical climate and superior quality are some of the core values of BritishIndia that are imbued in all its merchandise.
Unlike the usual way of leveraging the Asian tradition as done by many Asian brands, BritishIndia has been successful in evoking nostalgic memories of a bygone era through the colonial decor of its "Asianized" Western designs, and backing it up with a high-quality product with a sophisticated, elegant and timeless appeal. It is indeed a commendable task for an Asian company to establish such a strong brand in a category which has world-renowned names as competitors. Today, it takes its place beside other global luxury brands like Tiffany and Ralph Lauren in shopping malls across Asia.
Since 2005, the typical BritishIndia client base has been growing more affluent and been demanding higher quality products. As part of this evolution, the creative and design teams helmed by its founder Pat Liew have solidified their product range focusing on being the masters of linen while developing an increasingly unique product range that is quintessentially suited for a luxury tropical lifestyle.
BritishIndia brand and marketing strategy
BritishIndia is a classic example of how a start-up company became a strong Asian brand by practising classic brand management. The brand owes its success to its distinct brand identity and personality that have been created and communicated consistently. Created for the tropics and inspired by the grand romance of the colonial era, the BritishIndia stores offer timeless designs created with the philosophy of comfort and effortless dressing for both men and women in mind.
The typical customers are well-travelled, socially active and culturally aware. Its vision is to develop high quality clothes for the tropics that are affordable to a discerning group, merging luxury and comfort. As such, it matches the best base fabric like 100% Italian and Irish linens or Supima cotton with superior workmanship. Its use of natural fibres means that the brand's clothes will always keep its wearers cool in a country where it is hot all year round.
For the past 22 years, the brand has kept its identity consistent – cotton tops and linen tops are its staples and intricate beading on silk and cotton tops are created for some exclusivity. The brand also stubbornly insists on quality – the fashion design team has been perfecting its two-way stretch pants for ladies for the past 19 years by refining the cut, the hold, lift and tucking properties of the pants – making the stretch pants a constant bestseller. In addition, a design that does not work is sent back to the drawing board as many times as it takes until it hits the right note. This element of consistency and quality is essential and central to its brand strategy.
Today, even though BritishIndia's core business is fashion, its customers buy into the whole cultural experience and Malaysian heritage that inspires the clothing designs. BritishIndia's main collections feature Malaysian-inspired prints from contemporised batik prints to pua prints from Sarawak. The brand's displays and marketing materials relates back to the unique associations and representations of Malaysia, especially that of a romanticised ideal of a privileged lifestyle in a less hurried era.
The BritishIndia brand is powerful enough to be considered a vehicle to promote tourism of its home country, Malaysia, as tourists increasingly choose shopping as a way to experience local culture through engaging with local products and clothes.
BritishIndia actively looks for avenues to promote local tourism. For example, it collaborated with Tourism Malaysia for its Visit Malaysia 2014 campaign to create window displays in its two most popular and prominent stores for maximum impact with locals and tourists – KLCC Suria and Pavillion. In September 2014, the brand put up a window display of The Star's Voices of Moderation Campaign in its Gurney Plaza store in Penang, to mark Malaysia Day.
It believes that its window displays are essential to reinforce its branding and serve as an enduring testament of contemporary Malaysian sophistication in portraying the brand's culture and arts alongside other global luxury brands. The brand also believes that its window displays help visually communicate its identity by presenting images and messages of Malaysia which can be viewed and taken away by locals and tourists alike, thus building an emotional connection with consumers.
Indeed, BritishIndia plays a prominent role and contributes significantly to the nation branding of Malaysia.
Brand communication
Besides its window displays, BritishIndia has optimally used its retail outlets to communicate its personality and positioning by creating an exciting and unique atmosphere. It has created visual treats in terms of decor, music, lighting, scent and the materials used. This has enabled the brand to extend its identity to both the main brand and its brand extensions. The BritishIndia Apparel lines have expanded into a brand architecture of 6 sub-brands each aiming to capture different lifestyle demands:
Classic-Black
Classic-Blue
Pure
Traveller
Adventurer
Travel & Yoga
Also, a younger brand Just B was developed to cater for the younger and more whimsical female clientele.
BritishIndia has also effectively used advertising to communicate a strong brand identity and personality. In its first advertising campaign, it launched the brand with the tongue-in-cheek copy "Presenting BritishIndia, an era of racism, oppression, injustice and nice outfits", which went on to win many industry awards. This phrase not only stuck in people's minds, but also catalysed consumer interest in the brand, leading to its impressive success today as a household icon in the fashion industry.
However, its advertising strategy is far from showy, as with many brands. BritishIndia adopts an elegant, targeted, quiet advertising strategy with print ads in high fashion magazines like Tatler. Its ads are minimalistic, usually with a bold and interesting graphic, and the brand's name.
This strategy of creating and communicating a strong brand identity and personality has been so successful that the brand has a following of loyal customers. Another clear advantage of building a unique Asian brand identity and personality has been the ease with which BritishIndia has been able to position itself as a lifestyle brand, a level above a mere fashion clothing brand. Besides selling fashion and home merchandise, the brand's focus on corporate social responsibility (CSR) can be seen through its project, The White Elephant. It is a retail charity project where the brand donates all its old but never-worn samples and all proceeds go to the needy.
A relentless focus on the fashion customer
The brand's focus on the customer is reflected in a myriad of ways. The most obvious is in the way its stores are designed. The various sections in its stores are designed to cater to the way its target customer shops. For example, the men's section is usually located at the front of the store to cater to the way men shop – that is, to get in there, buy something and leave. The various clothing ensembles are also easily viewed in one glance, from the linen collection to the adventure wear. The stores are also tastefully decorated with carefully selected furniture and framed pictures of wildlife which are painted by her staff – showing the brand's desire to transport its customers into a romanticised era of British colonial rule.
Another evidence of a customer focus is product design. As the material of regular linen is very sensitive, it is easily damaged through frequent dry cleaning in the tropics. BritishIndia's linen collection is specially made to be washed and worn.
Furthermore, its collections are designed with the customer in mind. The yoga line was created because the brand's founder, Pat Liew felt that there was no quality yoga wear in the market that was suited to the tropics. The Adventure line was created also because Pat felt that there was no comfortable travel wear in the market that was suited to the tropics. This relentless focus on the customer is indeed the main driver of success for the brand throughout its two decades of existence.
Today, even with limited distribution, BritishIndia continues to achieve high brand recognition in Asia, and provide an alternative to consumers who are seeking alternatives to widely available brands.
BritishIndia business and brand challenges
With its past two decades of success, BritishIndia and its executive team have bold plans for the future. It's former CEO, Rhoda Yap (Pat Liew's niece), envisioned the brand to become the "Chanel of Malaysia", in the same way that Chanel boosts the global perception and economy for Paris. Nonetheless, BritishIndia has its fair share of business challenges.
Here are some of the key issues that BritishIndia needs to tackle to sustain and grow the fashion and lifestyle retail brand internationally over the next decade:
Talent: According to its founder Pat Liew, the biggest challenge for the BritishIndia brand has been to identify and attract a sufficient number of creatively talented people of the calibre needed to develop and grow the brand. Although it has, over the past 18 years, managed to build a pool of talent dedicated to the company, the challenge would be to sustain and grow this pool of talent. Given that societies in Asia are developing into knowledge economies at tremendous speeds, it will only get more challenging for the brand to hire qualified designers and retain its current talent pool.
Supply chain: The fashion industry is well-known for being cut-throat, especially with fast fashion players saturating the market. To keep up with the industry's best practices, BritishIndia needs to ensure that it can match up in terms of business process efficiency. The company has indeed recently invested in an SAP business transformation system to manage its supply chain better, while also managing production from China and India, and also sourcing of materials worldwide.
Rising operational costs: As with many brands that offer high quality products, the rising cost of natural fibre fabrics and labour would be something that the brand needs to tackle in its growth. The company used to make its clothes in India and China, but escalating labour costs and have forced it to find a better spot. It ventured into Vietnam subsequently but failed. Thus, this is an important topic on BritishIndia's growth agenda going forward.
E-commerce and m-commerce: With e-commerce and m-commerce becoming a must-have for retail brands in the digital age today, BritishIndia does not yet have an online store or a mobile application, although it has plans to create an online shopping experience as part of the brand experience. The team will need to analyse the return on investment and impact on revenue from building these digital mediums, in order to decide how much to invest and how large scale the effort to build such platforms should be.
Threat of modern ethnic fashion and fast fashion competitors: The rapid expansion of fast fashion retailers across Asia has forced BritishIndia to focus more on its existing premium positioning to distinguish itself from global fast fashion retailers. With big international fast fashion houses expanding throughout the globe coupled with the power of e-commerce, it will be a challenge for BritishIndia to maintain its brand offering of handcrafted fashion for the well-heeled.
Today, brands like Zalia and Zalia Homme (by Singapore-based Zalora), Najjah and LINE 32 are swiftly entering the modern ethnic fashion market and trailing for a share of the pie, each having their own distinctive brand concept. Zalia designs unique and modest everyday and occasion wear for women across Indonesia, Malaysia, and Singapore, while the Zalia Homme brand designs quality embroidered tunics with a discerning cut for Muslim men, at very affordable prices. LINE 32 was created for the everyday Malaysian woman, offering timeless pieces at guilt-free prices. Given that these up-and-rising brands are almost competing head-on with BritishIndia, the brand needs to come up with a strategy to ward off the this threat by going back to its roots and creating a solid brand experience that cannot be replicated.
Reliance on tourist demand: As admitted by the former CEO, the brand's clientele relies heavily on tourist demand. Its KLCC store in Malaysia sees 60 per cent tourist purchase and its Marina Bay Sands outlet in Singapore is 95 per cent driven by foreigners. Although it may be a good sign that BritishIndia's products cater to an international audience, it also means that in the event of any external threat to the region's tourism sector, the brand will inevitably suffer a slowdown in sales.
Thus, BritishIndia needs to think of a strategy to overcome this reliance on tourist demand – either by appealing more to the locals within the Southeast Asian region, or by standing true to its vision of providing effortless style to people living in other countries with similar tropical weather, such as parts of Australia or the Middle East.
Sustaining competitive advantage across the next two decades
BritishIndia has indeed enjoyed great success in the past two decades of its existence. Its unique product offering and brand concept endears the brand to consumers. The fact that the brand is recognized as a vehicle promoting Malaysia as a destination is testament that it is a premium brand, high on the value chain, focusing on creativity and with proven commercial viability.
However, given the rapid growth and shifts in the global economy, brands are starting to feel the effects on competitive advantage. Today, any type of competitive advantage is no longer permanent. Given the penetration of the Internet, the digital revolution, and the ensuing barrage of options that customers have to choose from, they are no longer loyal to any given brand for eternity.
Thus, BritishIndia needs to think strategically about the strategic issues that it will face in the coming years, and implement solid business and brand marketing strategies to protect its brand equity. Only then will it continue unfazed, to be the proud face of fashion in Malaysia.