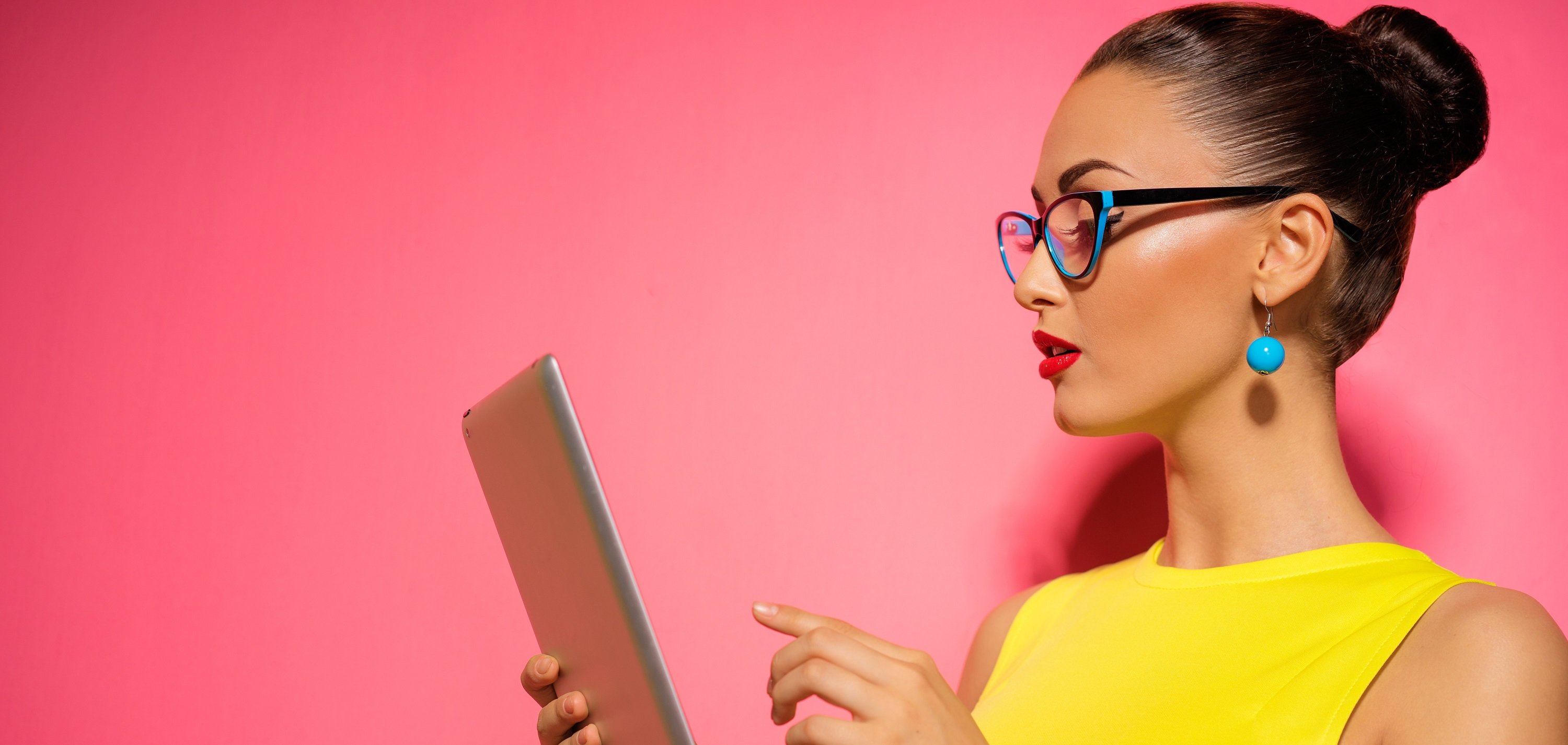 The Apple Watch was launched in April 2015 and ushered in a new era where fashion and technology began to move closer to each other. The positioning of the Apple Watch, right from the very beginning, was that of a fashion accessory. This is reflected from how a 12-page advertising spread in the March 2015 issue of Vogue focused primarily on the different body and band styles of the product and completely downplayed the technology behind it.
The popularity of Apple's Watch didn't go unnoticed. Quite surprisingly it garnered attention right at the top of the luxury market – with Hermès. In September 2015, the Apple Watch Hermès Collection was announced. It was initially only available in physical Apple and Hermès stores in selected cities before it was made available online.
This is not the first time that fashion and technology has tried to come together, but Apple's dabbling with fashion and positioning of its watch as a fashion accessory reinvigorated this association. But the key question to address and analyze is why technology is a disruptive force in the fashion industry (and luxury by expanding the definition).
The impact of technology on fashion needs to be examined from a segments point of view. Fashion (and luxury) still hold on to their deep legacies and their continuous focus on creativity. Technology has a role to play in the evolution of fashion in some specific areas, but not the whole at this stage. Apple not only created a new opportunity for itself but also gave technology-driven fashion brands and creators a refreshed platform to work on. CuteCircuit, a London-based wearable technology clothing company, has Katy Perry, Nicole Scherzinger and Ellie Goulding among its celebrity fan base.
The potential of the wearable technology market is significant and growing. According to different estimates by different research organizations and analyst reports, the wearable technology market could be a USD 25-30 billion industry by 2019. The decline of the traditional watch making industry has led to erstwhile watch manufacturers sitting up and taking notice of the smartwatches segment. Some of the recent product launches in this segment are signifying a radical shift in thinking among traditional watchmakers – Bulgari has a debuted a new smartwatch with MasterCard and WISeKey technology, Breitling has launched a new smartwatch labelled as the "connected chronograph" and Frederique Constant sold more than 15,000 units of its new Horological Smartwatch in the first year of launch. Samsung is also not allowing Apple to run away with the game by launching the Samsung Gear S2 by de Grisogono that has more than 120 white and black diamonds.
The boom in the smartwatches segment is one of the many trends that have disrupted the fashion and luxury industry. The other significant trend is disrupting the core of the industry – apparel and clothing. Before looking at fashion, it is important to understand where fashion is getting its cues from around the potential of technology. Under Armour, a challenger in an industry dominated by Nike and Adidas, bought three technology companies (MapMyFitness, MyFitnessPal, Endomondo) to signify its intent to form a collaborative, technology-driven and connected ecosystem with consumers. It is a strategic move to position the brand as a complete fitness solutions provider, i.e. fitness gear and technology to measure and monitor fitness goals.
The queue of fashion brands entering the wearables space is formidable. It is almost like the "who and who" of the fashion industry and include Fossil, Tag, Swarovski, Guess, Oakley, Ray Ban, Henry Holland, Ralph Lauren etc. Technology is also enabling innovation in the wearables space – there are now activity trackers that can be worn as a necklace (Shine), friendship bracelets that light up or vibrate when friends are nearby (Jewelbots) and muscle sensing gesture armbands (Myo). The brand that was responsible for making technology a part of people's fitness regime, Fitbit, has also recognised the growing popularity of technology-enabled fashion accessories. So there is the Tory Burch for Fitbit collection and the Fitbit Alta (a fitness wristband that includes an OLED screen and comes in pink or graphite leather bands).
Technology has officially entered the whole fashion accessories market (keyrings, bracelets, necklaces, rings and brooch). Smartwatches have now entered the portfolios of even the most traditional watchmakers. The next wave will be the one that will bring technology-enabled apparel into the mainstream (currently a small niche segment). Ralph Lauren experimented with technology-enabled tennis shirts that monitored the heart rate, breathing and stress of ball boys and girls in the US Open 2014. Then there is the Ralph Lauren PoloTech shirt that uses fibre woven into the shirt to monitor breathing and heart rates. Athos sells exercise tops and shirts for both men and women that read and monitor heart and breathing rates but also tells you the muscles that are working the hardest during a session.
The Apple Watch may have fallen out of favour with the fashion world with Apple itself downplaying the launch of the Apple Watch 2. The rapid infusion of technology into the world of fashion and luxury points towards broader shifts in consumer needs and preferences as detailed below.
Broader shifts in consumer needs and preferences
Increasing need for a connected life: Society's need to connect all aspects of people's lives is becoming more and more important. The emergence of mobile as a lifestyle device (rather than a communications device), explosion in app development, the Internet of Things (IoT), the sharing economy and the need for continuous digital social engagement are the factors that have fueled the need for "connectivity".
The rapid rise of the smartwatches segment is an outcome of this need for connectivity. Apple's internal vision behind the Apple Watch was to "free consumers from their phones". It was about transferring the capabilities of the phone into the watch using Bluetooth (and access any Watch compatible apps on the phone). It was about creating a stylish extension of one's phone. But this vision has now evolved into the broader need for constant connectivity.
Wearable technology allows us to fulfill this specific need. Most of the wearable technology in fashion accessories allows people to be in constant connection with their bodies, their social circles and the broader society. It is a solution for society's constant "switched on" state of affairs.
Simplicity and convenience: It may be contentious to argue this point but wearable technology does aim to simplify people's lives. It does this by reducing the complexity associated with daily activities and the outcomes expected from them. Technology that can monitor heart and breathing rates allows people to keep track of their vital sessions without having to visit a clinic, avoiding the hassle of booking an appointment and not having the ability to do it themselves. The link between wearable technology and disease prevention is significant. Society is now slowly moving to a stage of technological evolution where the tasks of personal trainers and fitness assistants will quickly be replaced by technology – from fitness plans, daily routines, diet, to motivation and encouragement.
Expanding the meaning and relevance of fashion: The definition of fashion has expanded significantly and have also seen a rapid transformation. Fashion is no longer limited to clothes or accessories. Fashion is now intrinsically linked to lifestyle, peer groups, choices and social behavior. This expanded definition of fashion and the global trend towards refinement and elegance has fueled the demand for wearable technology.
The fact that an elegant looking watch or a necklace can fulfill dual needs – be a fashionable accessory and also help maintain a healthy lifestyle is quite an attractive proposition. Combining this with the convenience that wearable technology provides around lifestyle monitoring makes it even more attractive.
Heightened desire for technology: Society's curiosity towards technology and how it can transform lives is continuously increasing. The seemingly unlimited potential of technology to transform every aspect of people's lives is a phenomenon worth exploring. Today, an individual can conduct the day-to-day affairs of his or her life by just using a set of apps on a smartphone. Technology has empowered society, broadened people's visions and made them more inquisitive and open to experimentation. The fact that Apple and Samsung can fight an extended battle around who is going to win the smartphone war is a proof of this. Also, the fact that so many luxury and fashion brands are entering the wearable technology is another proof of society's desire to experiment and try out technology-driven innovations.
Conclusion
Technology has the ability to disrupt fashion even more and this is merely the tip of the iceberg. Designers and retail fashion brands have already adopted digital capabilities in their marketing and communication strategies. The next wave of wearable technology is now gaining momentum in fashion. Future disruptions would be in the domains of creation, manufacturing and developing an inter-connected fashion ecosystem.
As fast fashion models proliferate and luxury brands incorporate customisation as a strategic tool, technology will continue to play a hugely disruptive role. There is already exercise apparel that change colors depending on the level of sweat. The next stage will involve technology-enabled disruption in fashion becoming mainstream and having a wider impact on lifestyle.