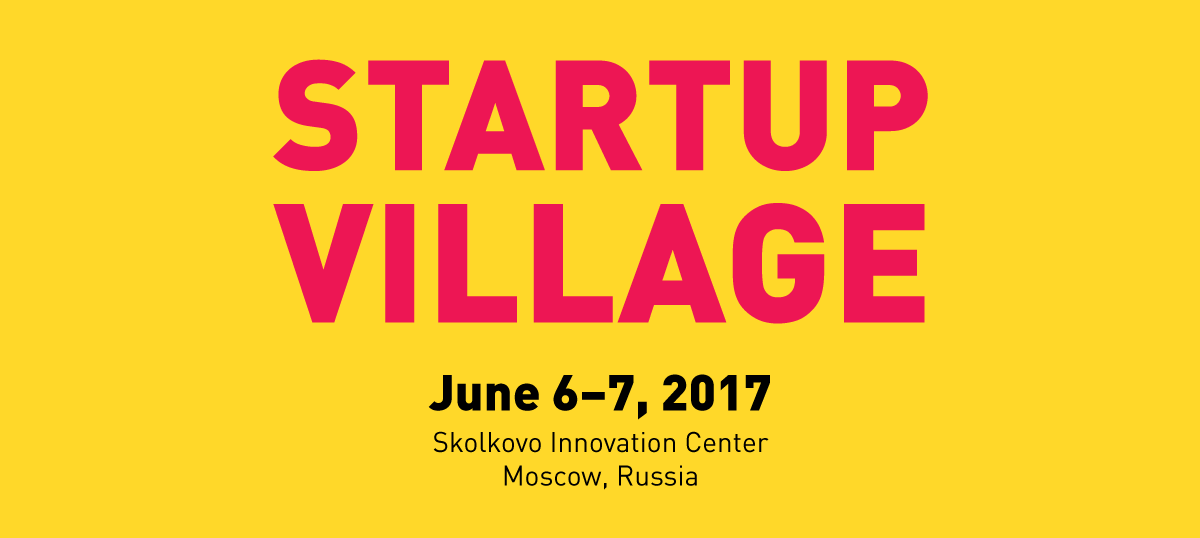 Martin Roll will provide a keynote speak and moderate executive panels at the forthcoming Start-Up Village 2017 (6-7 June in Moscow). He will share his insights and global experiences on leadership, growth strategy and distinct branding for young start-ups, entrepreneurs and investors, and moderate two panels during the Startup Village conference.
Startup Village is the most large-scale start-up conference in Russia and the CIS countries for technology entrepreneurs, organised by the Skolkovo Foundation in collaboration with the Foundation's partners. Startup Village will host 20.000 participants, represent 4.000 start-ups and host 1.500 global investors – from more than 30 countries.
Startup Village is a unique event where start-up founders and innovators meet successful entrepreneurs, investors, large technology corporations and representatives of the authorities for discussion of technology trends, ideas and nurturing of a new generation of Russian entrepreneurs.
About Skolkovo Foundation
The Skolkovo Foundation's overarching goal is to create a sustainable ecosystem of entrepreneurship and innovation, engendering a start-up culture and encouraging venture capitalism. Skolkovo Foundation is a catalyst for the diversification of the Russian economy,
The Skolkovo Foundation has identified five key areas of potential growth: energy efficiency, strategic computer technologies, biomedicine, nuclear technologies and space technologies.
To achieve this the Foundation is overseeing the creation of the Skolkovo Innovation Center, composed of companies and start-ups, developing innovative technologies (currently numbering over 1,000), a Technopark, the Skolkovo Institute of Technology (Skoltech), a new graduate research University established in collaboration with the Massachusetts Institute of Technology, and Skolkovo city, located near Moscow. Together these entities will establish a vibrant ecosystem of technology innovation and entrepreneurship.
Thirty of the world's most successful corporations, including Boeing, Cisco Systems, EADS, GE, Johnson & Johnson, IBM, Intel, Microsoft, Siemens, Nokia, Samsung etc. have already recognized the opportunity Skolkovo presents, having signed R&D partnership agreements with the Foundation.
Insights link
Martin Roll was interviewed on Skolkovo on 3 February 2017 (in English).
Read the full article here: Martin Roll Believes Startups Can Help to Rebrand Russia
Read more: Start-Up Village 2017 (6-7 June in Moscow)
Read more: Skolkovo Foundation
Download PDF: Asian Brand Strategy (Sample chapter) – Martin Roll