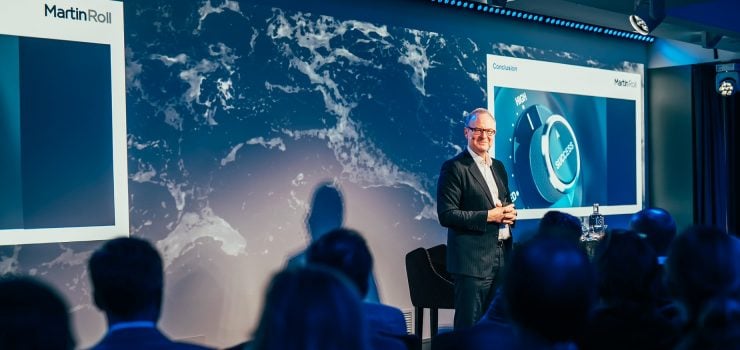 Martin Roll was invited to present a keynote speak at the IP Quorum 2019, held from 10-12 April 2019 in Kaliningrad, Svetlogorsk, Russia. IP Quorum 2019 was a 3-day conference with the theme "DnA IP: All aspects of intellectual property for the individual and economy" with the objective to discuss various challenges that the Russian economy sectors are facing.
The program consisted of keynote speaks by various Russian and international experts who conducted case studies, introduced various intellectual property tools and evaluated the application possibilities across the social and economic sector.
Speakers at IP Quorum 2019 included: Alikhanov Anton (Governor of Kaliningrad region), Zaid Hamzah (CEO of Asia Law Exchange), Andrey Krichevsky (President of IPChain Association), David Chang (Deputy Director of ITC School of Laws), Matveev Sergey (President of the Intellectual Property Federation), Maxim Proksh (Chairman of the management board of IPChain Association), Paul Neo (Chief Operating Officer of SAL Ventures), Daria Lipatova (Head of International Acceleration Programs of Skolkovo Foundation), Georgy Boss (Chairman of the Scientific and Technical Council of the Lighting Industry of Russia) and Vladimir Soloviev (Chairman of the Russian Union of Journalists).
The event was attended by over 1500 delegates from more than 30 countries and was organized by IPChain (leading blockchain-based intellectual property company in Russia) and Eakon. Besides the keynote speaks, educational discussions and application sessions, the program also consisted of cultural performances including musical and theatre performances, film, documentary and cinematic screenings.
After the event, Martin Roll was interviewed by the IP Quorum team on how personal brands can become business assets.
Digitalization has changed the way IP assets are recognized
Digitalization has revolutionised almost all areas of human activity, including art, science and business. Research has found that technology has contributed to the creation of over a dozen of new intangible assets that have the potential to become full-fledged IP assets. Currently, these intangible assets remain underutilized economically and legally.
Personal brands – those of famous media personalities, influencers and opinion leaders – have largely been ignored by the business community. Martin Roll currently provides mentoring services to a global client list of CEOs and senior executives about their personal brands, and explained that personal branding plays an important role in modern businesses. Its influence will only continue to grow because it has been found that stakeholders trust individuals more than corporate entities, evident from the recent rise of influencers and bloggers. People can easily identify with others who have strong reputation and a good societal standing. Only when this trust is built, will business opportunities emerge – including business outcomes, partnerships and networking.
On the other hand, an active online presence can be a source of liability for businesses if not managed well. Tying one's name to a business is a huge risk to take as the business owner will need to constantly maintain his or her brand and be careful about everything he or she does or says. In addition, illegal online use can be an additional risk to personal brands. Digital crimes have a potential to cause huge damages for businesses as they can ruin both individual and corporate images, resulting in huge revenue losses.
Martin Roll advises that building and sustaining a strong personal brand is a highly-planned, curated and resource-intensive journey. It is important that the personal branding strategy is unique, relevant, differentiated, has energy and creates long-term impact.
Insights links
About the speaker: Martin Roll – Business & Brand Strategist
About Martin Roll's Global Journey: Martin Roll – A Global Journey with a Difference
Read the interview: What's in a name? Personal brand as a business asset – Martin Roll
Read more: Insights & Articles