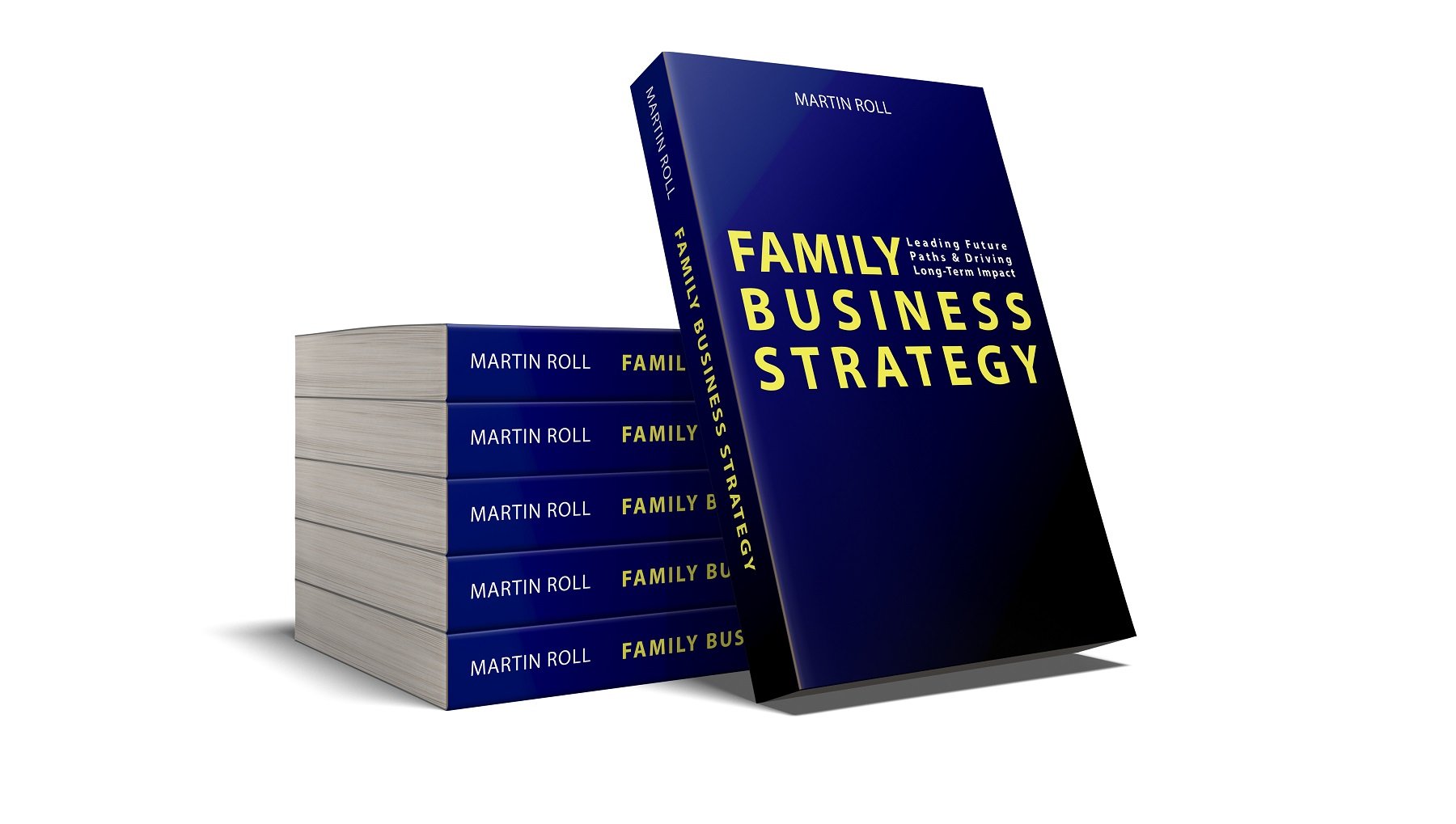 Martin Roll will publish a new management book titled "Family Business Strategy – Leading Future Paths With Impact" in 2023. The book will contain strategic frameworks, hands-on cases and concrete examples on how to successfully create and execute strategies, and lead family businesses with impact over the long-term.
Martin Roll has a wealth of consulting and mentoring experience as a senior advisor to multiple global family-owned businesses over the past 25 years. Martin Roll is also a Distinguished Fellow at The Wendel International Centre for Family Enterprise at INSEAD Business School where he contributes to research, drives thought-leadership and provides insights to a variety of strategy and leadership programs related to the most pressing issues facing family enterprises in a fast-paced, technology-driven and increasingly digitalized world.
Successful family business strategy requires clarity and distinctiveness at the core of operations, defining and aligning on a shared future vision among family members (often across multiple generations with diverse perspectives and motivations), relentless leadership, and a strong focus on execution.
In the next 5-10 years, global family firms including several family firms in Asia will have to determine their long-term strategic direction, the overall family business strategy, and manage succession to next generations very carefully. However, the needed strategic direction, clarity and family business governance as a solid path to succession is often not fully in place. Consequently, many family businesses are not fully prepared to face the headwinds of the future.
The importance of family firms in the global economy
Family firms account for 70% of the global GDP and 60% of global employment according to research by INSEAD. They are key drivers of global business and growth, and their ability to create sustained long-term value is important for the global economy.
However, long-term success of family firms is not a given. Complexities arise when ownership, management and family roles overlap, which is a unique characteristic of family businesses.
A Chinese proverb states that "wealth shall not pass three generations". The first generation build wealth, the second manages it, and the third generation destroys it. The importance of the proverb is driven by the fact that successive generations will have different levels of emotional connection with their family business. The first-generation founder would have poured everything into starting and building a business, while the next generation may not have such high levels of connection because they inherit the business (and have not started it).
Therefore, founders and their successive generations have important obligations to fulfill to ensure successful succession. Unfortunately, lack of engagement, underlying family frictions, conflicts and lack of commitment hinder succession strategies. Long-term viability of family businesses requires each generation to have high levels of ambition and motivation.
Family and business are complementary assets
Performance (business) and Platform (family) are the two distinct drivers of long-term success of family businesses. It is critical to achieve a balance between the two drivers and have long-term strategies to ensure the effectiveness of both. Only then can an enduring entity be built that lasts for generations.
Successful family businesses must have a clear view of what the family and the business bring to the world, why it should matters to stakeholders, how the family will create and run the business and who in the family will be responsible for doing it. Family business strategy is a careful and curated balance between the past, present and the future.
The success of next generation family business leaders will hence be defined by their ability and willingness to drive a powerful transformation agenda across their organizations: To be Daring, Bold and Different.
Content of the "Family Business Strategy" book
Based on new research and real-world family business case studies, Martin Roll will outline the roles and responsibilities of the family and family members in a family business, how to create a successful family business strategy, global best practices to ensure successful family business succession, and effective ways in which family businesses can drive sustained long-term impact.
The following will be the content outline of the book:
Family business strategy: A global framework
The long-term view as a distinct driver of strategy
Creating, detailing and deciding on a family business strategy
Different roles of the family and family members
Managing succession as a constant challenge
Driving long-term impact in a family business
Balancing risks, rewards and governance
Branding as a long-term value creation strategy
The "Family Business Strategy" book will be a source of inspiration for family business leaders, senior executives in family businesses and family offices who are keen to create sustained, long-term impact.
Insights
About the author: Martin Roll – Business & Brand Strategist
INSEAD Distinguished Fellow: Martin Roll Appointed Distinguished Fellow at INSEAD Business School
Family Office Strategy book: Family Office Strategy – Creating a Multi-Generation Legacy
Succession in family business: Strategy And Succession in Family Business – Charting The Future
Read more: Insights & Articles