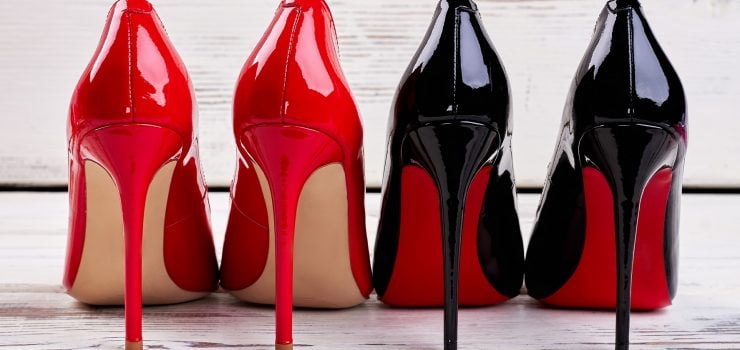 Founded in Singapore in 1996, Charles & Keith is a fast-fashion retailer of high-quality, stylish footwear and accessories including bags, eyewear and costume jewellery catered to modern Asian women. The brand is recognised for its curated collections of relevant fashion designs available at affordable and accessible price points.
A lifestyle brand that embraces a culture of innovation, the brand has established a presence in prominent fashion cities such as Seoul, Shanghai and Dubai. The brand has also begun its foray into locations such as Macau's The Venetian and pop-up stores in Galeries Lafayette in Paris in the past three years. In the last quarter of 2018, it launched an e-commerce hub in the UK as its first push into the European market. Today, Charles & Keith continues to inspire and excite with its experimental and unparalleled designs.
Within a mere 22 years of inception, it is operating more than 600 stores with over 5,000 employees across Asia-Pacific, the Middle East, Europe, Latin America and Africa.
How did Charles & Keith manage to grow its company operations and global brand so quickly? This article serves to unravel this amazing and unusual journey.
Charles & Keith brand history
Starting out as a ladies footwear store in Singapore's Amara Shopping Centre in 1996, brothers Charles and Keith Wong ran the store just like any other shoe store – procuring China- and Malaysia-made shoes from the same wholesalers as their competitors and then retailing them in-store. However, just after a few months of running the business, they quickly observed that while selling wholesale shoes provided a cost advantage, the lack of uniqueness meant limited growth.
This made them realise the potential of designing their own in-house products and creating a brand that consumers could identify with – leading to the creation of the Charles & Keith brand.
The brothers opted to design their own shoes while selling them at affordable prices. Keith was responsible for designing the shoes while Charles managed sales. The brothers also made the business cost-efficient by buying directly from manufacturers instead of wholesalers. To retain the exclusivity of their products, the brothers ensured that these manufacturers would not produce and sell their shoes to other retailers. By 2000 and within just 4 years, all its products were designed in-house. As the business grew, the company cut out the middleman and began working directly with production factories.
The brand also strategically planned and rapidly executed its global expansion strategy. In 1998, just 2 years after its store opening, it began its international operations by opening its first overseas store in Indonesia. In 2001, it opened its second overseas outlet in the Philippines. In 2004, Charles & Keith started expanding into the Middle East: first with Dubai, followed by Bahrain, Oman and Saudi Arabia. By 2008, Charles & Keith was already gaining revenue of  USD 97 million, and this was expected to grow by 30% for the next 5 years before its acquisition.
The company's big break-through came in 2011. Amidst offerings from various private equity funds and high-net worth investors, the brand sold a 20% stake in the company for more than USD 23.5 million to L Capital Asia (later change name to L Catterton Asia), a private equity group owned primarily by French luxury conglomerate LVMH Group and Groupe Arnault, the private holding company of Bernard Arnault, LVMH's chairman and CEO. Founded in 2001, L Catterton Asia is currently a USD 70 billion luxury conglomerate managing brands such as Christian Dior and Bulgari, with a recent leadership mandate to invest in "affordable luxury" below the price points of LVMH's brands. The deal valued Charles & Keith at almost USD 158 million. When this sale was completed, the world has started to take notice of Charles & Keith.
LVMH has helped the company expand into the vast Chinese market where it now runs 95 outlets with plans to add 30 to 50 stores a year for the next few years. With more than 500 stores across Asia-Pacific, Europe and the Middle East today, Charles & Keith is looking to conquer China, the United States and Western Europe to become a global aspirational fashion brand by utilizing the expertise of L Catterton Asia and their sponsors.
Today, it is well-known among fashion-conscious shoppers for their distinctive designs and quick in-season turnaround that offers 20 – 30 new designs in stores every week. The brand produces an average of 1,000 new designs each year – over 750 footwear designs and over 300 bags and accessories designs. Charles & Keith has expanded its product range to also include bag, belts, shades, tech accessories and bracelets, evolving from a footwear brand to a lifestyle brand. The group has also created Pedro, a line of men's and women's footwear and accessories. Today, Pedro operates 100 stores across Asia Pacific, Middle East and China.
The company has received several awards including the Singapore Retailers Association's Excellent Service Award 2002 and the Enterprise Award at the Singapore Business Awards 2008.
The brand founder and Managing Director of the brand, Charles Wong has also been recognised with numerous honors, including the ASEAN Youth Award 2005 by the National Youth Council, Entrepreneur of the Year 2008 by the Rotary Club and the Association of Small and Medium Enterprises, Entrepreneurship Award 2012 by the Spirit of Enterprise, and the Young Achiever Award 2013 by the Business China.
Brand architecture
Charles & Keith caters apparel to mainly 2 customer segments: Women and Kids. The brand architecture is divided into four sub-brands separated by style but housed under the same Charles & Keith store, within which it showcases its collections:
Shoes: The brand's shoe collection includes a wide selection of heels, flats, boots, espadrilles, loafers, mules, pumps, sandals, sneakers and wedges. The quick in-season turnaround ensures that it captures as much of the market (women between ages of 16-55) as possible.
Bags: The brand offers a variety of bags including cardholders, trendy backpacks, crossbody bags, clutches, handbags, shoulder and tote bags, satchel bags, wristlets and wallets. The designs of its bags are edgy and minimalistic in nature and feature bold colours like black, white, nude, grey, bright orange, cobalt blue and forest green.
Accessories: This range of products was added on to the collection later on but features unique designs of bag straps, belts, earrings, necklaces, rings, sunglasses, technology accessories (e.g. mobile phone cases) and key chains.
Kids: Found just within the past 3 years, the brand has launched this line to target babies, toddlers and young girls. This collection includes shoes and bags which are inspired by runway trends yet still being appealingly age-appropriate. The recent Disney Tsum Tsum collection which launched in 2017 proved to be a hit with both young girls and their mothers.
Brand strategy of Charles & Keith
According to its brand profile on the Charles & Keith website, the brand's purpose encapsulates a clear message: to transform the latest trends into accessible fashion. Its vision is to be the most admired fashion-forward company and its mission is to offer high quality products and services with a commitment to perfection. True to its core, the brand has indeed come a long way and is well known for its trendy yet affordable designs that are fresh off the runway.
In addition, affordability has always and continues to be a commitment from the brand to its customers. As such, Charles & Keith positions itself in the "affordable luxury" market, where trend-conscious, low-, medium- to high-income consumers are able to pay for the brand's products, often purchasing products in large quantities and multiple styles. In addition, the brand is one of the first few global fashion brands that managed to fill the gap in the market by focusing on shoes and bags.
Charles & Keith provides an unrivaled physical shopping experience by curating a pleasant in-store sensory experience, inculcating a positive culture of world-class fashion design and innovation, and by impeccably managing its supply chain.
Some of the key brand success factors for Charles & Keith include the following:
Delivery system supporting a clear brand promise: Two of the biggest challenges for any brand is to define a clear brand promise and to consistently deliver effectively on its brand promise across all touch points of the customer experience journey. Successful brands are those that create supportive organizational and operational structures that facilitate the implementation of strategies to deliver on the brand promise. On one hand, Charles & Keith has managed to successfully define a clear brand promise for itself to provide high quality, stylish fashion at affordable prices. On the other hand, it has also created a strong delivery system to deliver on this brand promise.
The company's product planning, design, manufacturing and distribution capabilities are all in-house, which means that it is able to stay close to customer needs based on what customers are buying in their stores. This allows it to save costs on overproduction or unnecessary overheads, driving affordability and serving its brand promise well. New designs can reach stores within a matter of weeks and current designs can be replenished within a matter of days.
Despite its soaring success, Charles & Keith has always stuck to its brand promise of affordability. A quick look on its online stores reveal that shoes sold under the Charles & Keith label range from USD 20-80 a pair, while the more upmarket Pedro label retails between USD 30-100.
Culture of design: Co-founder Keith Wong currently leads a design team of 70 designers – mainly Singaporeans, Malaysians and Chinese – who churn out almost one shoe or accessory design a day for Pedro and more than 1,000 new shoe and accessory designs annually for Charles & Keith. The designers are in China, close to where most of the shoes are made.
The brand places a huge focus on maintaining the high standards of its designers, ensuring that they are well-trained and well-informed of consumers' changing demands and tastes. This is demonstrated through the fact that the company spends 3% of its annual revenues on training its designers through sending them regularly to Europe and the U.S. to attend fashion shows and conduct market research.
The company also ensures that its staff are well in touch with the market tastes and preferences – the median age of Charles & Keith's staff is 27. The brand also ensures that it hires local staff in its overseas markets, in order to better understand the overseas markets.
Digital e-commerce strategy: In 2004 when e-commerce was still new, Charles & Keith was the pioneer and first retail company in Singapore to launch an e-commerce store. Being the first mover in the e-commerce market was a huge advantage for the brand, as it started to reap revenues from online as a fast-growing customer segment, including tapping into other countries which the brand did not have a retail presence in. Demonstrating its commitment to e-commerce, it closed all its stores in Japan in 2016 to focus on its e-commerce strategy.
Currently, Charles & Keith ships to more than 70 different countries worldwide. A dedicated e-commerce team manages the entire operation to make sure that products are packaged neatly and shipped out efficiently. The user-friendly website allows shoppers to easily filter their search by sizes, colours, materials and prices, finding the style they want quickly. Shoppers can also view products from different angles and its zooming feature allows a close-up look at the details of each item, closely mimicking the physical store experience.
Currently, Charles & Keith's online store only caters to certain markets. To fully capture the online segment, it is important for Charles & Keith to ensure that its online retail shopping experience can cater to all countries around the world.
Supply chain management: Merely having a large number of styles is not enough for a fashion brand to be successful. Equally important is for the brand to be able to quickly bring its products from the drawing board to its stores to reach its consumers. Charles & Keith has mastered this capability as its stores never fail to be restocked weekly with its new designs. In addition, the brand relies on its ability to control its supply chain to ensure that their manufacturers would continue to produce shoes exclusively for the company, hence reducing the risk of imitation or counterfeit products.
Sustainability at the core of operations: Sustainability has been a hot topic in business for the last decade and is now quickly becoming a must-have hygiene factor for companies that want to resonate with and win the loyalty of its global customers. For Charles & Keith, this means having a commitment to humanity, people and the environment.
Humanitarian Causes: Through the years, Charles & Keith has collaborated with international organizations such as United Nations Entity for Gender Equality (UNWOMEN) and Breast Cancer Foundation in support of various philanthropic causes. For example, for International Women's Day 2018, in line with the theme 'Time Is Now', Charles & Keith launched an exclusive collection that features a light grey quilted crossbody bag and light grey quilted wallet to support the peaceful but urgent press for female empowerment. 20% of the proceeds from the sale of these items went to the Singapore Committee for UN Women to fund the organization's programs and initiatives
Human Excellence: In June 2017, in line with World Environment Day, Charles & Keith collaborated with a fair-trade business, Freeset to create an online exclusive capsule collection, Floral Days. Using 100% organic cotton, every product features a tote bag, pouch and key ring illustrated with blossoming flowers, symbolizing the women of Freeset's newfound liberty and promise of a new beginning in life. With this campaign, the brand aims to increase the voice and visibility of marginalized women, and support their choice to learn valuable skillsets in a fair and healthy working environment
Environmental Initiatives: Since 2010, the brand has initiated the use of Forest Stewardship Council (FSC) certified paper to reduce its carbon footprint. It also participates in various environmental initiatives including Earth Hour.
Made in Singapore: As one of the local brands from Singapore to quickly launch itself on the global fashion scene, Charles & Keith also believes strongly in giving back to the community and supporting local talent. The brand is one of the few local firms in Singapore to award scholarships to candidates under IE Singapore's Young Talent Programme, to help groom local talents for global roles. Charles Wong had won the ASEAN Youth Award 2005 for his contributions in promoting youth employability in 2006. In addition, Charles & Keith also provides support to students, young designers and young graduates through internships, product sponsorships and career opportunities.
Charles & Keith brand communication strategy
Until the digital age started to gain rapid global momentum, Charles & Keith has traditionally relied on printed flyers and TV commercials as its primary means of advertising. Today, it uses a plethora of methods to communicate its brand position and ideals, including its unique in-store environment and store locations, product spreads, brand campaigns and digital and social media marketing.
In-store environments and store locations: One of Charles & Keith's main brand communication methods is its in-store environment. Through its minimalist colours, clean lines, marbled walls and flooring, wide aisles, giant mirrors, bright lights and appealing product presentation creating a comfortable and welcoming shopping experience, Charles & Keith communicates its design philosophy of chic and bold.
The brand is also famous for using scent marketing – all of its stores use the same perfume to create the same sensory shopping experience no matter which Charles & Keith store a customer may step into. It also leverages on a professionally curated sound ambience in stores, elevating the shopping experience. New launches are always placed on display at the front of the stores, showcasing its quick in-season turnaround of styles. Shoes on sale are also on display on another rack, communicating its affordability to the masses.
Compared with other fast fashion competitors whose stores are jam-packed with shoes and do not have a specific focus on customer service, Charles & Keith's in-store experience stands out and contributes heavily to effective communication of its brand philosophy.
Importantly, Charles & Keith also invests in prominent and accessible store locations. Its stores are always found in major shopping districts in stand-out locations that are easily accessible. For example, in Singapore, retail outlets can be found in the iconic ION Orchard and The Shoppes At Marina Bay Sands shopping malls, but also in the heartland malls.
Advertising and events: From the start, the brand had adopted a very niche marketing strategy – all their fashion photo spreads and advertising materials in print and online only featured European models donning the brand's products. This has allowed Charles & Keith to successfully build a couture, high-fashion image and perception amongst its following to its advantage as a fashion brand selling trendy products.
Events is another channel through which Charles & Keith communicates its brand appeal. Its first large scale event was in 2013 when it staged a fashion show to launch their Fall 2013 Collection at Ngee Ann City Civic Plaza, Singapore. The star-studded event was graced by Singaporean A-list celebrities such as Fann Wong and Zoe Tay, and international celebrities including the first Asian Victoria's Secret Model Liu Wen and K-Pop sensations Korean-American actor Daniel Henney and SNSD Girls' Generation. The brand even flew in famous fashion bloggers Bryan Boy and Han Huo Huo business class with Singapore Airlines just for this event. These events, although costly, are a wise marketing investment as it has catapulted Charles & Keith onto the international fashion runway.
In September 2016, British actress Maisie Williams was seen carrying 2 Charles & Keith wristlets to the Emmy Awards – a black Evening Wristlet bag on the red carpet and a white Prism Minaudiere clutch to the HBO after party. Within a day, both designs were sold out on the brand's online store. Consequently, Charles & Keith is also increasingly exploring events as a way to feature and communicate its products.
Brand campaigns: Charles & Keith launches a new brand campaign every season, similar to how luxury couture brands launch their high fashion collections. This helps to solidify the perception of Charles & Keith as a high-quality fashion brand fully in sync with couture runway trends. Since the start, each brand campaign is launched with a series of high quality, glossy-magazine-worthy photos and a video published on the brand's YouTube channel. In the 2000s, the brand hired celebrity fashion photography duo Chuando & Frey to shoot their ad campaigns, immediately elevating perceptions of the brand. The content is typically inspired by social issues relevant to its target consumer.
For example, in its Spring/Summer 2018 brand campaign, the brand launched a video titled Garden State, examining the increasingly complex role of the mass media in society, challenging society's growing dependence and addiction to it, while emphasizing the collective desire to return to Mother Nature and immerse ourselves in her simple delights. The video features models staring intently at blank TV screens in an avant-garde style, before the TV screens turn on to reveal models in a grassland and a lily pond, wearing fashion pieces from the collection.
To support its brand campaigns, the brand also manages a blog "Charles & Keith Says" which is linked to its website. The blog content features style write-ups on fashion bloggers wearing Charles & Keith outfits, fashion and trend advices from fashion influencers, write-ups on the brand's collections, and features of Charles & Keith products in other media channels. The content has a strong focus on communicating via visuals and less text, again contributing to the high fashion and luxury perception.
Social media & digital: Charles & Keith was one of the forerunners of the social media adoption movement as it was one of the first fashion brands to start advertising on Facebook. The brand has a strong social media following, with more than 1.4 million likes and followers on Facebook, more than 782k followers on Instagram, and a subscription of over 2.9k followers on its YouTube channel as at December 2018. The Charles & Keith Instagram feed is sartorially curated, projecting an extremely fashion-forward image. Square-cropped pictures of Charles & Keith merchandise clad on models walking the busy streets of Manhattan or relaxing in a Parisian sidewalk cafe are not uncommon sights. Pictures of fashionistas and influencers flaunting their Charles & Keith shoes and accessories on social media are also popular, with the hashtag #CharlesKeith.
However, having a large following is just the first step toward an effective marketing communications strategy. The team understands this, as evident from its efforts to engage with its followers over social media. For example, a picture of fashion icon Rumi Neely garnered about 1.7k likes, with fans raving over the shoes she wore. Charles & Keith promptly responded to eager fans, letting them know that Rumi was wearing the Cage Stilettos from the latest collection, available in black and burgundy.
Other social media engagement methods that the brand communications team uses are its features of influencers wearing Charles & Keith products on its blog and social media through the hashtag #ImWithCharlesKeith. It also encourages its followers to upload pictures of themselves wearing Charles & Keith through the hashtag #CharlesKeithCurates, further building hype and excitement towards its brand.
Future challenges for Charles & Keith
Despite its huge success so far, Charles & Keith faces its own global business and brand challenges. In the follow are some of the strategic business considerations Charles & Keith needs to have in mind in its strive for global business growth:
Intense competition in the retail market: The fashion retail market today is more competitive than ever before. Today, the shoes and bags industry are dominated by large fashion players all the way down to individual indie fashion stores. For Charles & Keith specifically, the main direct competitors include Aldo, Nine West and Steve Madden which targets the same psychographic segment of customers:
Aldo: A brand for the trend-conscious, self-aware shopper with a chic and bold fashion sense between ages 16-45. The brand stays updated with the latest trends from the fashion capitals around the world with an emphasis on quality and craftsmanship
Nine West: A sub-brand of the American fashion designer brand, The Jones Group and is positioned as a trusted fashion advisor in every category from shoes to accessories, translating runway looks to everyday real-life fashion. It is well known for its 'Hot 9' selection of "must-haves" of the current season
Steve Madden: An American designer label with a vision to give young, fashion forward women a unique way to express their individuality through style. The brand is positioned to embrace fashion while retaining the unconventional independence that originally defined the brand, and offers shoes, bags and accessories
Despite this stiff competition from its competitors, the brand's core target market – women – still serves as an opportunity for the brand. Regardless of an economic downturn, there is still some degree of purchasing power for shoes and fashion accessories, due to the nature of the product category as a necessity. In order to stay ahead of the curve, it will be important for Charles & Keith to define a true purpose and brand promise for its brand and work tirelessly towards delivering on that brand promise.
Differentiation through innovation: As Peter Drucker said, innovation and marketing are the only two functions of any organization. Innovation refers to a continuous, organization wide process that allows companies to simultaneously make incremental improvements to existing products and/or services, while investing in the development of breakthrough and significant inventions. Given such a nature of innovation, it is a fundamental building block of iconic brands. Leading brands design their corporate strategies with an inherent strategic element encompassing innovation.
Brand strategies that are envisioned with innovation as one of the core elements affords the brand a long-lasting competitive advantage that would even withstand system level shocks such as recession.
For Charles & Keith, innovation should not just be limited to bringing new fashion experiences, but should be extended to encompass many internal functions such as innovation in channel communication (with customers and other stakeholders), innovation in organizational cultures (work practices and internal brand practices) and innovation in implementing cost-cutting and efficiency-enhancing strategies. Such an inclusive notion of innovation provides strong support to a brand's competitive advantage. Most of the above-mentioned are not new processes for Charles & Keith to administer but there is a need for consistent implementation across its global operations.
Charles & Keith is well known for its culture of innovation that permeates throughout the organization. Apart from innovation in its product designs, innovation is also reflected in its business strategies and operations. In 2004, Charles & Keith was the first local retail company in Singapore to launch an e-commerce site. This allowed the company to sell its products to countries where it did not have retail presence.
The brand was also the first retail company to do advertising on Facebook. Charles & Keith needs to continue to identify innovation opportunities like this to consistently wow its consumers moving forward.
Focus more on quality, less on price: For Charles & Keith to effectively compete and maintain its strategic advantage and differentiation, the focus needs to shift away from price but towards quality. Even though the brand enjoys high levels of appeal, evident by the serpentine queues outside its stores when it launches in new markets, there is still a need for Charles & Keith to start investing in building a strong brand positioning on the quality of its fashion products and aggressively communicate this. It has successfully done this with its sister brand Pedro, which is highly known for encapsulating modern luxury and contemporary style through elegant and sophisticated product designs.
Country of origin: Most of the well-known brands in the world have a favorable country to validate and enhance their brand identity. The country of origin effect is very influential and important for building strong brand equity. Singapore is positively viewed in the global arena for its political stability, infrastructure, talented workforce, extensive network of Free Trade Agreements, and is known for being a service-oriented, efficient, clean and caring country. Charles & Keith's regional and global success has indirectly had a positive effect on the "Made in Singapore" brand. Choosing to further emphasize its "Made in Singapore" trait may benefit Charles & Keith and help to further boost its brand image and equity.
This could be done through partnering with International Enterprise Singapore (IE Singapore), a government institution tasked with internationalizing domestic businesses. Charles & Keith could identify more ways to leverage on the national branding programs spearheaded by IE Singapore, hence helping to raise the profile of its brand overseas.
Global expansion: Global expansion has always been an important business growth strategy for Charles & Keith. Back in 1998, it had begun global expansions of its operations by venturing into Indonesia. By 2015, they had 40 stores across the island. In 2001, Charles & Keith opened an international venture in the Philippines, where by 2015, they had more than 30 stores. They debuted in the Middle East in 2004 with a store in Dubai, and another in Saudi Arabia in 2005. In 2011, the brand had over 230 stores across the world mostly based in the Middle East and Asia. By 2013, Charles & Keith had grown to over 400 stores worldwide, including Africa and Japan, where they opened a flagship store in Harajuku, Tokyo and also other shops in Yokohama and Osaka. In 2015, the brand expanded further into Cambodia, Panama and the Dominican Republic.
Moving forward, the brand has plans to venture further in China, the US Europe and Russia. For Charles & Keith to successfully penetrate these global markets, it needs to take into account localization as part of its strategy. For example, its footwear collection primarily targets Asian sizing, which means that the shoes come in smaller sizes and narrower cuts.
To capture a share of the Western markets like the U.S. and Europe, it is imperative for the brand to include wider cuts and also include seasonal collections and various materials for cities with certain weather requirements.
Succession planning: Although both founders of the brand, Charles and Keith Wong are still young, it is important for the brand to start thinking about their strategy in succession planning in the decades to come. Long-term success of family firms is not a given, and it is definitely not an easy task. There are many complexities involved when ownership, management and family roles tend to overlap, Given the ambitious expansion plans of the brand, the owners need to consider if their next generation family members are the best suited to own the business and take it forward, compared to external investors or new owners like private equity companies.
A different ownership set-up may sometimes help the business as the family gets access to capital, valuable know-how, global market access and a diversity of leadership views.
Conclusion: Charles & Keith has demonstrated that Asian brands can go global
Charles & Keith is definitely a classic example of how an Asian brand can become successful in the region and globally, by disassociating itself with low cost and instead adhering to brand building principles and focusing on carving a unique brand identity. It is indeed impressive how Charles & Keith has managed to transform from a single shoe store in the Singapore heartlands to a global fast fashion company located in several fashion cities.
One of the secrets behind its success is its strong delivery system supporting a clear brand promise, and its relentless commitment to innovation. By clearly defining its brand promise to provide high quality, stylish and affordable fashion at affordable prices, and by running a robust and efficient supply chain to produce its footwear, bags and accessories, the brand has created an environment where it continually exceeds customers' expectations. Building and sustaining a brand that is relevant and one that resonates with the customer base is one of the most difficult aspects of building a strong brand today. Charles & Keith, with its presence in diverse markets, has managed to hold up well to this challenge of building a relevant and resonant brand personality.
There are indeed many opportunities that Charles & Keith can leverage in order to reach its goal of becoming the most admired fashion company. In particular, the company plans to focus on growing the brand internationally and expanding online sales. With its commitment to innovation, culture of design and proven consistent financial growth in the past 22 years, it is no doubt that the Singaporean fast fashion retail brand is on the right path to global success.
The next branding leap for the brand would be to venture into the luxury space. One of the true marks of a successful luxury brand is to have consumers buy into the entire brand experience and not just the product itself. With the sale of a 20% stake to luxury behemoth LVMH and the opportunity to tap into LVMH's vast experience and knowledge in luxury, it will be exciting to see how Charles & Keith would plan its foray into luxury in the next few years.
Insights links
About the author: Martin Roll – Business & Brand Strategist
Read about ZARA: The Secret of Zara's Success: A Culture of Customer Co-creation
Read about Forever 21: Forever 21 – Fast Fashion Retail Brand With An Edge
Read about Uniqlo: Uniqlo – The Strategy Behind The Global Japanese Fast Fashion Brand
Read about Asian brand building: 10 Steps To Build A Successful Asian Brand
Read more: Insights & Articles