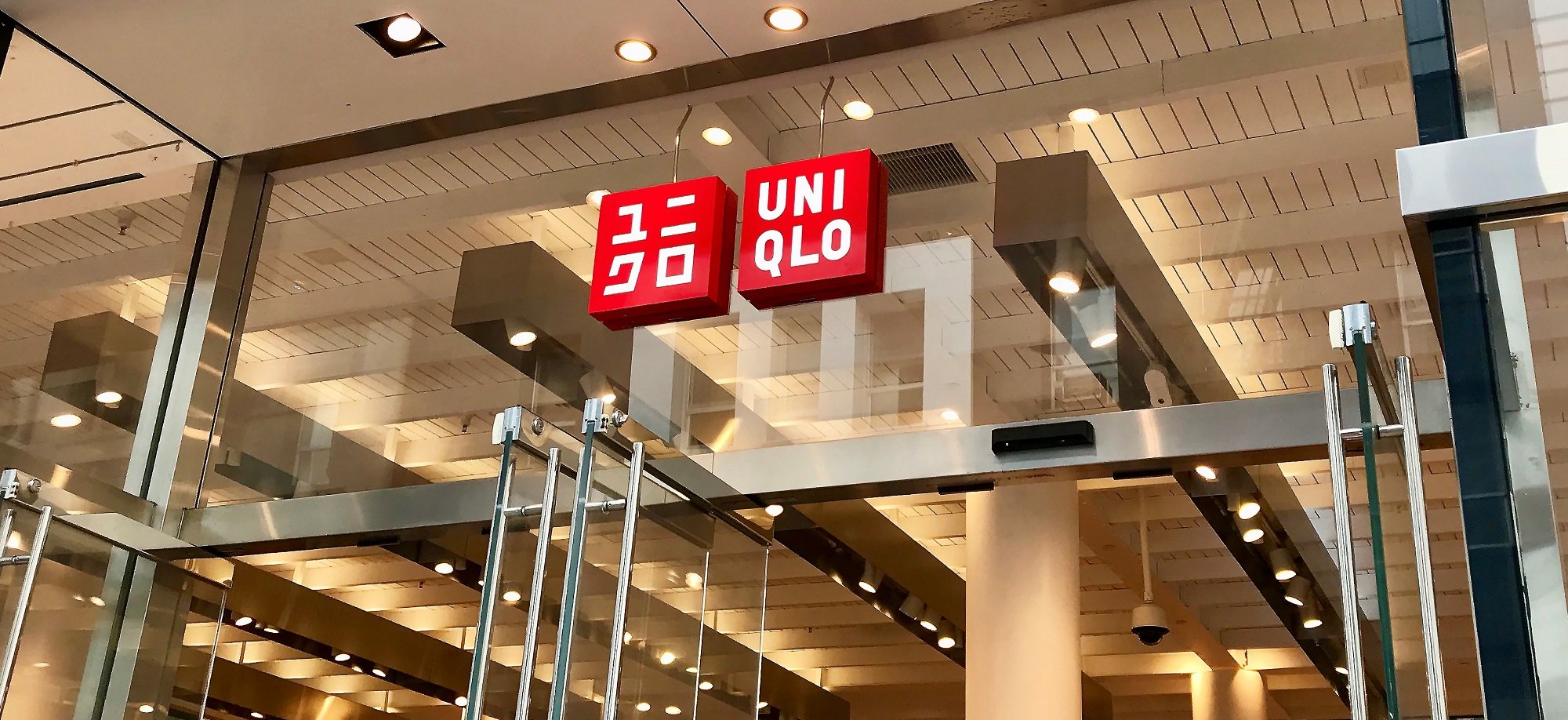 Mention the brand Uniqlo 10 years ago to anyone outside of Japan and you would get a confused look. Mention Uniqlo to any global citizen today and the associations of quality, affordability and fashionable come to mind immediately.
That is how successful Uniqlo has become in recent years. It has become yet another contender in the global fast fashion retail market. Despite having to compete against other bigger players like ZARA (Inditex), H&M, Gap and Forever21, Uniqlo has still managed to grow at an astounding pace. How did it manage to capture a share of this competitive fast fashion retail market so quickly?
Some of Uniqlo's key brand success factors include its unwavering commitment to innovation and its company culture. Its Japanese founder, Tadashi Yanai is famous for his quote "Without a soul, a company is nothing". This soul is reflected in the 23 Management Principles that Tadashi Yanai has created and indoctrinated in each and every Uniqlo employee. The essence of these principles includes putting customers first, giving back to society and being self-disruptive.
The Uniqlo brand story
In 1972, Tadashi Yanai inherited his father's chain of 22 men's tailoring stores, Ogori Shoji in Ube, Yamaguchi. Shortly after becoming company president in 1984, he opened a new store in Hiroshima – Unique Clothing Warehouse, which was later shortened to Uniqlo. His promotion is well-documented as the catalyst for the company's rapid expansion. Inspired by his travels to Europe and the US, where he discovered large casual apparel chains like Benetton and Gap, Tadashi Yanai saw immense potential for Japan's casual wear market and set goals to evolve the family's business strategy from suiting to casual clothing, buying fashion goods in bulk at low cost. Tadashi Yanai also discovered that many foreign fashion chains were vertically integrated, taking control of the entire business process from design to production to retail. By 1998, he had successfully opened more than 300 Uniqlo stores across Japan.
However, one of the main challenges faced was consumer perception of the brand – it was perceived to be a discount retailer selling cheap and low-quality apparel to the suburbs. This perception completely changed when the brand launched the Global Quality Declaration in 2004, a pledge to stop making low-priced, low-quality garments. Since then, people started noticing Uniqlo for its high-quality fleece jackets. The brand perception instantly shifted from being cheap and low-quality, to being affordable but high-quality.
Today, Uniqlo is a wholly-owned subsidiary of Fast Retailing Company Limited and it is known for providing high-quality private-label casual-wear at low prices. As of September 2019, the brand has grown to more than 2,250 stores in 25 countries across Asia, Europe and US in just a matter of 22 years. It is the biggest apparel chain in Asia with over 800 retail stores in Japan alone.
Fast Retailing's market capitalization is over USD 49.2 billion and it employs more than 56,000 people globally. For the year ending 2020, Fast Retailing had revenues of USD 22 billion and a profit of USD 2.5 billion. The company's home market Japan contributed 38 percent to its total revenue, with one in four Japanese said to own a Uniqlo down jacket. Fast Retailing has been growing at an incredible rate in the past 5 years and its confidence is reflected in its revenue forecast of 9.5% growth for FY2021.
According to global management magazine Forbes, Uniqlo has a brand value of USD 9.2 billion and is 84th on the list of the World's Most Valuable Brands. Much of it is credited to its founder's strategy of innovation and its very customer-centric culture.
Uniqlo aims to be the world's largest mass clothing retailer, based largely on expansion in US, China and online. It is slowly catching up with global fashion giant H&M's market share, whose 2019 revenues stand at USD 24.3 billion. If Uniqlo achieves this ambitious target, it will dethrone Inditex (Zara's parent company) as the leader in global apparel.
The Uniqlo brand strategy
Uniqlo's brand message encapsulates a clear vision: "Uniqlo is a modern Japanese company that inspires the world to dress casual". The corporate strategy that has worked for Uniqlo so far is to "totally ignore fashion" instead of chasing fast-fashion trends like its other competitors. The brand philosophy "Made for All" positions its clothing to transcend age, gender, ethnicity and all other ways to define people. Contrary to its name "Uniqlo", its clothes are simple, essential yet universal, enabling the wearers to blend them with their individualistic style.
This design driven clothing brand offers unique functional performance owing to in-house fabric and design innovation. The company distinguishes itself from its price driven competitors by branding its signature innovations with names like HeatTech, LifeWear and AIRism. Uniqlo provides a superlative physical shopping experience by impeccably managing its stores, inculcating a positive employee culture and through in-store technology like video tutorials that describe product attributes.
Some of the key brand success factors for Uniqlo include the following:
Delivery system supporting a clear brand promise: Two of the biggest challenges for any brand is to define a clear brand promise and to consistently deliver effectively on its brand promise across all touch points of the customer experience journey. Successful brands are those that create supportive organizational and operational structures that facilitate the implementation of strategies to deliver on the brand promise. On one hand, Uniqlo has indeed managed to successfully define a clear brand promise for itself to provide high quality, performance-enhanced, universal, basic casual wear at affordable prices. On the other hand, it has also created a strong delivery system to deliver on this brand promise.
The company's product planning, design, manufacturing and distribution capabilities are all in-house, which means that it is able to stay close to customer needs based on what customers are buying in their stores, allowing them to save costs on overproduction or unnecessary overheads. Stocks can be upgraded within a matter of weeks or replenished within a matter of days. By focusing on core products in a limited range of fabrics, Uniqlo is able to consolidate its fabric buys into huge orders that give it greater negotiation power against suppliers which translates into cheaper prices for its customers – serving its brand promise well.
Product development approach and efficient supply chain: Tadashi Yanai is fond of saying that "Uniqlo is not a fashion company, it's a technology company." And indeed, the brand's approach to making apparel has more in common with the iterative approach to product development embraced by the technology industry than the cyclical, trend-driven rhythm of the fast fashion retail industry. While leading competitor Zara has built the world's largest apparel business based on rapidly responding to fast-changing fashion trends, getting items from factory to store in approximately two weeks, Uniqlo takes the exact opposite approach, planning production of its wardrobe essentials up to a year in advance. Unlike its competitors who sell a large variety of trendy fashion inspired by the global runway, Uniqlo focuses on producing a few styles of urban practical basics.
The company also runs a highly robust supply chain. Through development of a detailed marketing strategy by the marketing department for each season, merchandisers are able to adjust production by style to align with demand well in advance. Concept meetings with all key product creation teams are held about a year before a product is launched. Once a garment is in production, about 400 skilled staff members visit production centers to ensure quality and resolve outstanding issues.
The Uniqlo global production centers are located in Shanghai, Ho Chi Minh City, Dhaka, Jakarta and Istanbul.
Customer concerns are also addressed by the production department which keeps the product teams plugged into what the end consumer thinks, as product and marketing teams work closely together around strategy and execution.
Company culture and visionary leadership: In 2019, Tadashi Yanai was ranked number no. 54 on the list over the best-performing CEOs in the world by Harvard Business Review. Since 2000, he has provided a 700 percent shareholders return, and the market capitalization of Uniqlo has increased USD 39 billion. He is credited widely for the huge success and explosive growth of Uniqlo in the past 36 years due to his creation of a strong company culture which focused on teamwork and customer experience.
Uniqlo's focus on teamwork is demonstrated through its flat organizational structure with employees greatly encouraged to provide suggestions. The values and goals of the company are translated directly into processes and measures exhibited strongly by employees all over the world. Company financials are completely transparent to employees and sales and charted and posted daily. The brand also places a huge emphasis on its retail store experience and micromanages every customer touch point.
Staff training is a huge priority for the company as each new employee is trained for a remarkable 3 months – way above global industry average. Every activity undertaken by its employees are recorded and analyzed – from apparel folding technique, to the way retail staff returns credit cards to customers with both hands and full eye contact. Employees are also taught to interact with shoppers using six standard phrases including "Did you find everything you were looking for?" and all customers are welcomed with "Welcome to Uniqlo!".
In 2000, the company built a Uniqlo University in Tokyo in which 1,500 new store managers are trained every year.
One example showcasing Uniqlo's focus on the customer experience is Tadashi Yanai's decision to conduct all operations in English in 2012 – a decision considered rare in Japan. This has contributed to its global success and is something other aspiring global companies can learn from. In addition, Uniqlo employees constantly look to improve their internal processes and consequently the customer experience. In 2004, Uniqlo opened its first large-format store (over 2,000 square metres in size) in Osaka after observing its competitors Zara and H&M do the same, leading to an improvement in customer satisfaction and profitability. The Uniqlo Customer Center also uses customer feedback to constantly improve its products.
High dedication to innovation: As Peter Drucker said, innovation and marketing are the only two functions of any organization. Uniqlo understands this well – the brand is well-known for its fabric innovations. The company also hires Japanese textile masters called "Takumi", who work closely with factories in China and Japan to continually develop new high-tech fabrics for Uniqlo.
One of Uniqlo's signature innovations is HeatTech, a fabric developed in conjunction with Toray Industries (a Japanese chemical company) that turns moisture into heat and has air pockets in the fabric to retain that heat. The HeatTech fabric is thin, comfortable which has enabled the brand to create stylish designs which are very different from the standard traditional warmth clothing segment. The HeatTech innovation keeps improving over time with new fiber technology, allowing the brand to come up with different collections of thermal clothing. In 2003, 1.5 million HeatTech products were sold while in 2012 over 130 million units were sold across 250 items.
Besides HeatTech, Uniqlo has also created AIRism (a soft fabric with quick-drying inner fabric), LifeWear (a blend between casual and sportswear) and UV Cut (material designed to prevent 90% of ultraviolet rays from reaching the wearer) technologies. These new fabrics are all branded and copyrighted, which poses a struggle for competitors who want to try and attempt to match this point of differentiation. Tadashi Yanai has been quoted to say that Apple is its largest competitor because of the company's desire to be the most innovative company in the world.
Uniqlo brand architecture
Uniqlo caters apparel to mainly 3 customer segments: Women, Men and Kids & Babies. The brand is divided into five sub-brands separated by style but housed under the same Uniqlo store, within which Uniqlo showcases its collections:
Outerwear: Uniqlo's outerwear comprises of jackets and coats of different styles and materials, hoodies and parkas to suit different weather conditions and occasions, and the famous Ultra-Light Down jacket that is extremely thin, light, and comfortable but yet provides excellent insulation and warmth.
Tops: This category includes functional and comfortable dresses, shirts, wrinkle-resistant blouses, t-shirts and UT (Graphic t-shirts) for women made from a variety of materials. Sweaters and cardigans are also included, with most styles made with the brand's signature UV Cut material or its soft and luxurious Cotton Cashmere. For men, it includes formal and casual shirts in a variety of fits, t-shirts, UT, sweaters and cardigans, and flannel. Its range of polo t-shirts are made in 2 different materials: AIRism and Dry Ex (extra breathable mesh in a seamless construction).
Bottoms: This category for women includes shorts and skirts to suit all lifestyle needs, jeans that come in a variety of cuts, leggings (including maternity leggings), smart pants, ankle pants, casual pants and lounge bottoms. Its men's bottoms include smart pants, shorts, jeans, ankle pants, casual pants, lounge bottoms and its most recent innovation – the Kando pants, a new lightweight, stretchable and fast-drying material with Airdots pockets. In line with its brand mission to celebrate individuality, Uniqlo offers free alteration services for pants that cost above a certain amount.
Inner-wear: Uniqlo has designed its inner-wear with comfort as a predominant focus. For women, this includes bras, bra tops, inner tops, shape wear, shorts and underwear, socks and leg-wear, and HeatTech (Regular, Extra Warm, and Ultra Warm). For men, this includes inner tops, trunks, boxer briefs and briefs, socks and leg-wear, and HeatTech.
Home wear & Accessories: Uniqlo's home wear & accessories category includes lounge wear (pajamas, lounge pants, drape pants and room shoes), shoes (sneakers, flats and heels), belts and other accessories including bed sheets, gloves, hats, caps, scarves, sunglasses, bags, towels, blankets and its most recent addition, the AIRISM face masks.
Uniqlo brand communication strategy
Until the digital age started to gain rapid global momentum, Uniqlo has traditionally relied on marketing flyers and TV commercials as its primary means of advertising. Today, it uses a plethora of methods to communicate its brand position and ideals, including its unique in-store environment, celebrity brand ambassadors (called Uniqlo Global Ambassadors), digital marketing, collaborations with designers and brand campaigns.
In-store environment: One of Uniqlo's main brand communication methods is its in-store environment. Through its wide aisles, bright lights, neatly stacked shelves and beautifully presented displays creating a comfortable and welcoming shopping experience, Uniqlo communicates its ideal of simplicity and essential basics. Although the brand intentionally limits the number of designs it produces, it compensates for this and distracts consumers from the lack of choice by stacking its apparel from floor to ceiling, creating an illusion of choice and plenitude.
It also has many digital screens in-store explaining the practical benefits of its fabrics and apparels. Compared with other fast fashion competitors whose stores are jam-packed with clothes, lack order and do not have a specific focus on customer service, Uniqlo's in-store experience stands out and contributes heavily to effective communication of its brand philosophy.
Uniqlo Global Ambassadors: Similar to many global brands, Uniqlo also uses celebrity endorsements to extend the brand's image and connect with the masses. For Uniqlo, the most important attributes it looks for in its brand ambassadors are great resilience and strong character to overcome adversity. Uniqlo currently has 6 Global Ambassadors:
Japanese international snowboarder Ayumu Hirano
Swiss professional tennis champion Roger Federer
Japanese global tennis medalist Kei Nishikori
Japanese international wheelchair tennis champion Shingo Kunieda
Scottish international wheelchair tennis champion Gordon Reid
Australian world-class pro golfer Adam Scott
The Uniqlo Global Ambassador partnership typically lasts for 5 years with the aim of having the ambassador promote the Uniqlo brand and its clothing worldwide, as well as collaborating on future product lines and co-developing functional wear.
Digital marketing: Being one of the first brands to successfully launch the digital marketing campaign 'Uniqlock' back in 2007, Uniqlo is definitely one of the forerunners to use this brand communication channel. The viral marketing project, designed to build brand awareness internationally, featured a clock with spliced clips of well-choreographed dancing and catchy lounge music all timed to match the ticking. It ran all year round – in summer, the girls dancing wore polo shirts; in winter, cashmere; and at midnight they slept.
The web tool, Uniqlock, was designed to include a blog widget so the clock could be embedded into blog sites. By January 2008, more than 27,000 widgets from 76 countries were circulating, and the widgets and website that accompanied the campaign had been viewed 68 million times in 209 different countries. Uniqlock won the brand a multitude of major advertising awards, including a Grand Prix at Cannes Lions Festival. Dasuke Hase, Uniqlo's public relations and global marketing communications spokesman explained that the campaign was all about communicating with customers in a way that travels around the globe.
More recently, the brand's 2019 international campaign #UTPlayYourWorld also followed in Uniqlock's footsteps, partnering with short-form video giant TikTok to encourage customers to show off their Uniqlo UT range outfits in short videos, which are screened on in-store monitors.
Collaborations with designers: In line with its brand promise to highlight each individual's unique individual style, Uniqlo collaborates with designers to create unique styles. Although this brand communication channel was arguably made famous by competitor H&M, Uniqlo has proven that it started its own designer collaboration strategy since 2008 when it tapped designer Alexander Wang to create a five-piece dress collection. By collaborating with global designers, Uniqlo is also able to gain quicker access into markets where it has a weaker brand awareness, like the US and European markets.
Here are some notable collaborations that Uniqlo has done in recent years:
Jil Sander's "+J": This collection debuted in 2009 and lasted for five seasons. This collection includes quality tailored basics for formal and smart wear
Theory's "T Down": This collection was introduced in Fall/Winter 2012. A collaboration between New York's contemporary label Theory and Uniqlo, pieces boasted color-blocked neutrals of darker color palettes with styles including the Banff Classic Puffer Vest and Big Sky Classic Puffer Jacket
Undercover's "uu": In 2011, this collection was launched as a family-friendly collection with lines for men, women and children at very accessible price points. For Undercover, it proved beneficial as it allowed consumers who could not afford Undercover apparel to own the designer's designs. This collection was revived in 2014 solely for children's wear
NIGO's "UT": Graphic t-shirt designer NIGO had left his own label A Bathing Ape in 2013 to become Creative Director of Uniqlo's UT line. UT is known for its endless collaborative T-shirt collections, including names such as Pharrell Williams, Medicom Toy, Andy Warhol, and Disneyland
Lemaire's "Uniqlo U": Uniqlo has partnered with Paris designer Christophe Lemaire since 2016 to design flexible and versatile pieces that for everyday wear under the Uniqlo U line and lead Uniqlo's Paris R&D Center. In July 2018, Christophe Lemaire was reported to have extended his contract with Fast Retailing for another 5 years. Uniqlo has also announced its acquisition of a minority stake in the Paris-based label, deepening its relationship with Lemaire. This will allow Uniqlo to leverage on Lemaire's apparel design expertise and creative talent network
Uniqlo x Marimekko: Launched for Fall/Winter 2020, Uniqlo has partnered with Finnish fashion company Marimekko known for its bright colours and prints. The limited edition holiday collection evokes the warmth and coziness of being home with family and friends
Global brand campaigns: Although it has been a while since the Uniqlo brand has gone international, it was only in 2016 that Uniqlo launched its first global brand campaign titled "The Science of LifeWear" (Uniqlo has launched local and regional campaigns previously but none were truly global). In the series of videos introducing the brand and its collections (Jeans, Jogger pants, Ultra-Light Down, Knitwear and HeatTech), Japanese streets-capes unwind in slow motion, and people walk on streets wearing simple but chic clothes. A narrator starts in with questions: "Why do we get dressed? Do you choose based on your mood or the weather? Do you dress to fit in? Do you want to fit in?" It finally ends off with "There is no one answer. But to make clothes for life, we'll keep asking."
This unusual, philosophical way of introducing the brand is edgy and helps solidify Uniqlo's relentless commitment to quality, functionality and style through LifeWear. Mr John C. Jay, Uniqlo's President of Global Creative says that the campaign is an opportunity to present the brand's mission and its Japanese heritage, which differentiates it from the competition, and to harmonize its brand image internationally. It represents an important next step for Uniqlo in its ongoing mission to become a truly global and inspirational apparel brand.
Going forward, the brand wants to foster closer two-way communication with customers. Uniqlo has committed to use the information collected through its website and mobile app to analyze customer data and provide them with information that best suits their individual needs. Additionally, Uniqlo needs to adopt, imbibe and leverage social media and digital platforms in its advertising and communication strategies deeper going forward.
Uniqlo's global sustainability approach
Sustainability has been a hot topic in business for the last decade and is now quickly becoming a must-have hygiene factor for companies that want to resonate with and win the loyalty of its global customers.
One of Tadashi Yanai's 23 Management Principles is to contribute back to society. The brand strongly believes that company's value is intrinsically linked to the value it brings to society as a whole and that successful companies must serve society. It believes that companies that only focuses on profit will not survive. Its corporate statement "Changing clothes. Changing conventional wisdom. Change the world." reflects the company's desire to transform society and enhancing the environment and lives of all its stakeholders.
Fast Retailing's sustainability approach and efforts comprise of 6 pillars:
Create New Value through Products and Services: By procuring raw materials responsibly with concern for animal welfare, the environment, and cotton farmers, Fast Retailing strives to produce clothing which are sustainable even after they are no longer worn
Respect Human Rights in Our Supply Chain: Fast Retailing forms strong partnerships with supplier factories and requires them to comply with its Code of Conduct for Production Partners to safeguard human rights and working conditions in our supply chain. Its Responsible Procurement Policy also requires production orders to be made following procedures to avoid sudden increases in production volume that would result in excessive overtime hours at its partner factories
Respect the Environment: Through stakeholder collaboration and technological innovation, Fast Retailing is committed to eliminating waste in its operations and supply chain. It is committed to reduce water use by 15% and greenhouse gas emissions in its Uniqlo stores by 10%, by 2020
Strengthen Communities: Fast Retailing supports communities in three ways – communities where it operates its stores, communities surrounding its partner factories, and communities providing shelter to refugees and displaced persons. In fiscal year 2018, 30.29 million items were donated to 65 countries and regions through its All-Product Recycling Initiative
Support Employee Fulfillment: Fast Retailing has established an Employee Engagement Policy with three pillars: equal opportunity and diversity; education and development; and healthy, secure, and safe workplaces. Almost every Uniqlo store in Japan hires at least 1 staff member with disabilities, and is targeting to even the employee gender ratio after achieving its goal of filling 30% of its management roles with women in 2018
Corporate Governance: Fast Retailing strives to build an effective corporate governance system based on its Code of Conduct which includes a corporate auditor governance model to enhance the independence of its Board, and an executive officer system to enable timely decision-making and operations
These 6 pillars demonstrate Uniqlo's commitment to give back to society through various initiatives.
Uniqlo's future brand and business challenges
Despite its huge success so far, Uniqlo faces its own global business challenges. As noted above, the brand takes a very different strategy from its fast fashion competitors like Zara, H&M and Gap. What are some of the strategic business considerations Uniqlo needs to have in mind in its strive to be the world's top apparel retailer?
Differentiation through innovation: It has not been all plain sailing for Uniqlo. Its biggest dilemma is probably brand differentiation as it tries to be "everything for everyone" – a known brand strategy mistake. However, Uniqlo has managed to take the focus off the ubiquity of its products by emphasizing its innovations in the fabrics. Although Uniqlo has already made a name for itself in the industry for its innovative fabrics, it needs to treat itself as its biggest competitor and continually think of ways to outdo itself. Innovation is therefore a key factor that will strongly influence the future of the Uniqlo brand.
Focus more on quality, less on price: For Uniqlo to effectively compete and maintain its strategic advantage and differentiation, the focus needs to shift away from price but towards quality. Even though Uniqlo enjoys high levels of appeal, evident by the serpentine queues outside its stores when it launches in new markets, there is still a need for Uniqlo to start investing in building a strong brand positioning on the quality of its apparels and aggressively communicate this.
Leveraging on digital: Fast Retailing has announced that it is making progress on its Ariake Project, which aims to transform the apparel retail industry into a new digital consumer retail industry. It is building a supply chain that uses advanced information technology to create seamless links between Fast Retailing and its partner factories, warehouses, and stores worldwide. While this is a commendable digital supply chain effort and reflects how the company has comprehensively thought about how to leverage digital internally, it is also important to remember the customer focus. Today, people of all ages use the Internet and this is transforming the way consumers shop.
Uniqlo first ventured into e-commerce by launching its online store in the US in 2012. Since then, it has launched its online stores across Southeast Asia. Uniqlo understands that it needs to integrate its physical stores and virtual stores, and create a true omni-channel experience. Online sales currently account for 9.9% of Uniqlo's total global sales and the brand aims to expand this to 30% by launching more online services.
Different forms of market analysis strongly point towards a scenario wherein spending on mobile commerce will overtake e-commerce in the next 3 years. The Chinese fast fashion apparel market is a testament to that. On an average, most brands get about 15-20% of their website traffic via mobile devices and this is growing rapidly. Uniqlo has proved to be at the forefront of the technology trend as it launched its first mobile app in 2014 in Singapore, its regional Asia commercial hub. With a clean, informative and user-friendly interface, the brand has done a good job in allowing consumers the convenience of buying their products on the go. However, there were some unfavorable reviews on its post-purchase experience. Uniqlo needs to consider the entire online customer journey from pre- to post-purchase, in order to make mobile shopping not only an effortless experience but also a delightful one. In addition, the brand needs to gather retail analytics in order to analyze digital consumer patterns and devise strategies to improve its sales in its digital channels.
Next generation ownership: With the intense and multi-faceted technological and business disruptions taking place over the past decade, leadership in the 21st century will be influenced by constant change, geopolitical volatility, and economic and political uncertainty. Tadashi Yanai once thought he would retire from day-to-day operations by the time he was 60, but at the age of 70, he still holds the company's operational reins as chief executive. To effectively manage the above leadership disruptions, Uniqlo needs to quickly devise a succession plan and instill a next generation leadership team.
Despite Uniqlo's global reach and product standardization, it still needs to constantly find new ways to serve local fashion needs and preferences of its consumers across the globe. This will be a challenge for the brand's leadership in the next decade.
Global competition: Uniqlo comes in third in global ranking of fast fashion retailers with sales of USD 22 billion, just behind Spain's ZARA (sales of USD 33.7 billion) and Sweden's H&M (sales of USD 24.3 billion). Nonetheless, Uniqlo's quick growth in recent years has seen it overtaking America's Gap (sales of USD 16.4 billion), who has been long dominant in basic wear. Looking ahead, there is indeed a lot that Uniqlo needs to do to meet its ambitious goal of being the world's largest fast fashion retailer, but it is without doubt on track to challenge the global players in the fashion retail industry.
International expansion: When a brand starts to gain popularity in its country and region, the next natural step would be to look to expand globally. This is especially so for Uniqlo, but the brand has met with considerable challenges. Up till now, the brand footprint and awareness are relatively low outside of Asia, something the company is tackling through global retail store expansion programs, advertising and marketing. In its products, notable differences between global customer groups have been overlooked and Western consumers often complain about its clothes size and fit to body shape. To tackle this, Uniqlo has started partnerships with Western designers like Christophe Lemaire and launching collections like the Uniqlo U line.
In terms of non-organic growth, the brand has its own share of acquisition talks. In 2012, its first step to penetrate the US market saw Fast Retailing paying USD 290 million for J Brand, a California-based denim firm. In 2004, it purchased Theory, an affordable luxury brand which is quickly developing into a one billion dollar business.
More recently, Uniqlo had wanted to enter into a merger with J Crew Group in 2014, but the company eventually pulled out of the deal due to the hefty USD 5 million price tag. Run by well-known executive Mickey Drexler, J. Crew is a multi-channel retailer and distributor of women's, men's and children's apparel, shoes and accessories, and has deep expertise about the retail infrastructure in the US, The deal would have given Uniqlo access to 400 stores in the US. Moving forward, Uniqlo needs to be very focused in its international expansion strategy with clear and achievable plans tailored to each market.
With profits declining due to margin erosion over the years and an impairment charge on J Brand premium denim clothing, international operations are getting increasingly important for Uniqlo to sustain its profitability. It is looking at specifically targeting the US and China markets. Currently, Uniqlo only has a few stores in the US but its brand popularity is steadily increasing due to its bold and clear colors design aesthetic, and value-for-money cashmere products.
Conclusion: Uniqlo's runway to become a global Asian brand is massive
The Uniqlo brand was set up to be all about the Japanese philosophy of simplicity and essentiality, and this is reflected throughout the brand's marketing, communications, and operations. It is indeed impressive how Uniqlo has managed to transform from a single inherited men's tailoring shop from Tokyo into a global casual wear giant and one of the most impressive brands from Japan and Asia today. Under Tadashi Yanai's effective and visionary leadership, Uniqlo's parent company Fast Retailing targets to become the world's largest fast fashion retailer.
One of the secrets behind Uniqlo's success is its strong delivery system supporting a clear brand promise, and its relentless commitment to innovation. By clearly defining its brand promise to provide high quality, performance-enhanced, universal, basic casualwear at affordable prices and by running a robust and efficient supply chain to produce its apparel, the brand has created an environment where it continually exceeds customers' expectations.
Building and sustaining a brand that is relevant and one that resonates with the customer base is one of the most difficult aspects of building a strong brand today. Uniqlo, with its presence in diverse markets, has managed to hold up well to this challenge of building a relevant and resonant brand personality.
There are indeed many opportunities that Uniqlo can leverage in order to reach its goal of becoming the largest global apparel retailer. In particular, the company plans to focus on growing Uniqlo internationally and expanding online sales. With Uniqlo's impressive company culture, bold and daring leadership, and proven consistent financial growth in the past 15 years, it is no doubt that the Japanese fast fashion retail brand is on the right path to global success.
Follow Martin Roll on LinkedIn >>
Insights links
About the author: Martin Roll – Business & Brand Strategist
Read about Muji: Muji – The Global Strategy Behind The Japanese No-Brand Brand
Read about ZARA: The Secret of Zara's Success: A Culture of Customer Co-creation
Read about Forever 21: Forever 21 – Fast Fashion Retail Brand With An Edge
Read about Charles & Keith: Charles & Keith – A Truly Successful Asian Global Fast Fashion Retail Brand
Read more: Insights & Articles