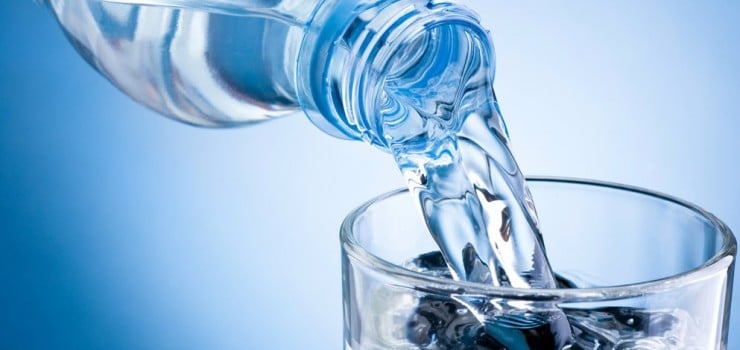 There are few product categories where branding activities make such a dramatic impact on competitiveness and differentiation than in bottled water. As many in the bottled water category have commented, all water tastes the same. This means branding in this category is not product focused, it must be story focused. The company which tells a better story and backs it up with credible facts, thereby creating an exciting a myth, wins the day.
Although the physical attributes of the product cannot be differentiated, Fiji Water has become one of the stand-out examples of creating a powerful story around a commoditised product. Intelligent and genuine branding can elevate even the simplest commodity to celebrity status. Fiji Water seems to have understood this truth extremely well. In a category dominated by France's Evian, Coca Cola's Dasani and PepsiCo's Aquafina among many others, Fiji Water has come to occupy an ultra-luxury foothold in a growing global market within the short span of a decade.
All companies aspire to build brands that eventually get etched in the culture of the society and become cultural icons. But very few companies are able to achieve this iconic status. Contrary to popular perception, iconicity does not happen by chance, but rather has to be carefully planned and executed. To attain iconic status and create an identity myth, the message itself is the start. But you cannot forget about the messengers. Dissemination of the brand story is critical. You can have a great product or service, but without people to perpetuate the mythology through word-of-mouth, a loyal consumer base strong enough to sustain long-term competitiveness can never develop.
Like the best luxury brands, Fiji Water has been able to build its iconic premium water status on three pillars: Creating an exciting myth, precision marketing (including personal relationships and product placements) and a controlled distribution strategy.
Fiji's background & brand philosophy
Fiji Water was founded in 1988 in Basalt, Colorado by David Gilmour, a businessman with interests in hotels, real estate and gold mining. The bottled water brand came into life in the early 1990s when Gilmour secured a 99 year deal with the Fijian government to tap the aquifer discovered by government contracted geologists and market the water under the Fiji Water brand name.
Fiji is a 332-island nation in the South Pacific, very far from most markets and customers. This physical inaccessibility has provided Fiji Water to create the story of this water being extracted from a virgin ecosystem far from acid rain, herbicides, pesticides and other pollutants and filtered naturally for years through layers of silica, basalt and sandstone. This journey from the atmosphere to bottling – something unique for consumers to sit up and take notice of – is communicated clearly through packaging and exquisitely on the company's website.
Complementing the story of the water itself, the brand of Fiji itself has long been known as an unexploited land full of tropical forest surrounded by coral reefs, unpolluted by the modern world's necessary evils and was protected by nature. These factors created a very strong myth about the brand amongst the customers who, in turn, perpetuate the mythology that built the brand.
Myth creation was backed by precision brand marketing. Fiji Water did not resort to the usual mass media advertising for its product launch. To this day, Fiji does very little traditional advertising and continues to emphasise a two-pronged strategy – building strategic relationships and careful product placement.
Building Relationships:  The first prong of Fiji Water's communication strategy was building personal relationships with the chefs of leading restaurants, resorts and spas to promote the buy-in of the brand. Gilmour used his contacts in the hotel industry to pitch his product to the top-end hotels, resorts and restaurants. By coming out with an award-winning slippery silver bottle design, Fiji water has been able to replace Evian in many of the top-end restaurants.
Through this controlled distribution strategy in line with its positioning of a high-end product, Fiji Water has ensured that it is available at the best hotels, resorts and spas used by the leading stars and managed to get chef's recommendations. As is generally known, the bottled water category is notorious for its difficulty in making money. Fiji Water's pricing strategies offered distributors as well as retailers the opportunity to make profits in a category that they had become used to not making any money in when selling a commodity product. Furthermore, because Fiji Water's bottles were often off the shelves due to their early inability to match huge initial demand, this added to the brand's feel of exclusivity.
Product Placement:  The second prong of communication was placing the product in leading Hollywood movies and other high-profile events to associate the brand with an elite community, attract attention and to create buzz. Fiji Water has resorted to product placement as a major channel of promotion and brand building. By hiring Creative Entertainment Services, a Hollywood marketing consulting firm, Fiji has been able to fit in Fiji Water bottles in scripts of many major Hollywood movies. These exposures to the brand, when combined with the exciting mythical story, have made the brand noticeable. Fiji Water has also sponsored many local events such as golf tournaments, sailing regattas, and musical events. Fiji Water is regularly front and centre as official water sponsors and exclusive partners of events such as the Toronto International Film Festival, New York Fashion Week and Screen Actors Guild Awards.
A strong connection with film stars and other artists has even inspired new features such as a straw-cap, which was a minor, but meaningful innovation that came from observing how celebrities would modify their bottles so that they could sip without messing up their makeup. With a brand community of loyal, highly visible customers, Fiji water bottles appear in magazines constantly and appear to be one of chosen water brands of many stars without having to sponsor them directly. Consumers are now the most powerful force in marketing. The objective and most important result of developing an iconic brand is not just the sharing, but it's the growth and strength of brand communities that perpetuate the brand's iconic status.
Society contributions: Launched in 2007, the Fiji Water Foundation is a charitable trust funded and supported by the owners, employees and corporate affiliates of Fiji Water. The Fiji Water Foundation is one of the largest philanthropic organizations in Fiji and has focused its efforts and investments on three priority areas of development:
Providing clean water access to rural communities
Building educational facilities and infrastructure that benefit children, teenagers and adults
Providing access to healthcare services to underprivileged communities
Additionally, the Foundation offers disaster relief during floods and severe weather events that frequently impact the islands. To date, the Foundation has funded projects touching hundreds of thousands of lives across the Fijian islands.
Since 2009, Fiji Water has been a proud member of 1% for the Planet, a growing movement of more than 1,000 companies that donate 1% of their sales to a global network of organizations committed to the preservation and restoration of the natural environment. Through its membership in 1% for the Planet, Fiji Water supports a variety of environmental causes in Fiji, the U.S. and other parts of the world.
Future Challenges
The biggest challenge for Fiji Water moving forward will be to sustain this level of interest in its brand. The problem of basing the brand heavily on such a myth is that it does not create barriers for any new entrants to come up with some other equally exciting myth. Given the low level of involvement of customers in selecting water, customers would be willing to try out newer and more exciting brands as and when they come up. In this regard, Fiji Water should focus on formulating a strong customer loyalty and retention drive in the light of impending competition. Though Fiji Water has managed to get Forbes include it in a list of things "worth every penny", it would indeed require much more than a strong story to carry it through in the future.
Branding is a boardroom agenda. The branding process cannot reach its logical conclusion unless the chairman and the CEO buy into it and back it up with the required resources. But merely having the branding knowledge will not suffice. Leaders need to have a holistic vision and an in-depth understanding of the discipline. One also has to be an excellent business leader and brand marketer with a truly international edge.
Evian pioneered the idea in the bottled water category of elevating a commodity to iconic brand status. Looking back, Evian did things as that Fiji Water is doing now – becoming successful with its marketing, storytelling and distribution strategies. By following non-traditional methods of marketing, a very distinct positioning, and a high end pricing, Fiji Water has been able to establish strong brand equity amongst the top tier market segment including celebrities, Hollywood stars and the best restaurants in the world – achieving iconic status without being distinctly different from each of its competitors in terms of the taste of its product.