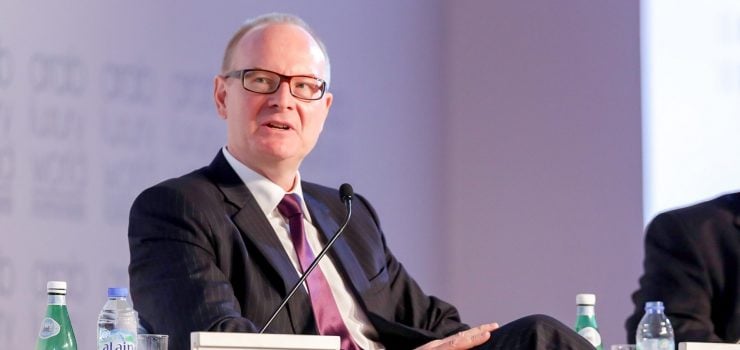 Martin Roll was appointed as Senior Advisor to leading Finnish marketing communications agency Superson in May 2019. In his new external role, Martin Roll will provide strategy, global expansion and brand marketing advice to co-founder and Group CEO, Samppa Vilkuna and the corporate management team including Managing Partner and Creative Director Antti Toivonen, and provide strategic counselling to Superson's global clients.
Samppa Vilkuna notes that Martin Roll's extensive global experiences and deep knowledge of Asia having served clients in the region for 20 years will be invaluable to Superson and its future success.
The Superson brand story
Founded in 2012 in Finland, Superson is an innovative marketing communications agency with over 250 creative specialists in its network. In 2018, it reported a USD 5.7 million turnover and in 2019, it expanded its footprint to Asia by starting operations in Singapore.
In contrast to the traditional marketing communications agency model, Superson relies on its network of freelancing specialists and a client servicing team. It aims to bring efficiency to clients by leveraging on specific skill-sets to grow their businesses. In today's digital world, the trend of self-employment and the sharing economy is slowly but surely picking up, especially in Asia. Superson's disruptive business model is set up to capture exactly this spirit and adapt to local markets without the burden of fixed overheads which characterizes traditional models.
Looking ahead, Superson plans to expand its creative and communication capabilities globally and provide its creative consultancy services to key cities across the world.
Group CEO Samppa Vilkuna has a marketing background working for large corporates like Red Bull and has 12 years of experience managing a variety of marketing agencies since. Managing Partner and Creative Director Antti Toivonen has over a decade of experience in marketing communications, working with large agencies including TBWA Helsinki, TBWA Singapore, O&M and R/GA, before setting up his own company.
Insights links
Read more about Superson: Superson
Read more about Martin Roll: Martin Roll – A Global Journey With A Difference
Read more: Insights & Articles