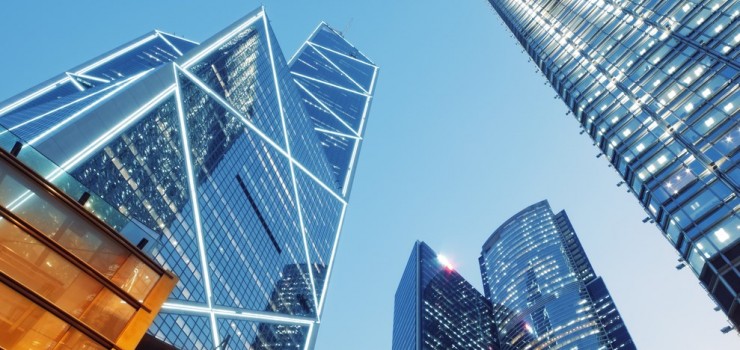 Martin Roll was hosted by Asia Society Northern California in San Francisco for a program named "Asian Brands 2.0: The Next Wave of Global Asian Brands" on 27 June, 2013.
In advance of the event, Asia Society spoke to Martin Roll about his relation to Asia, emerging Asian brands and the implications for globalizing Asian firms.
Martin Roll has always been interested in Asian affairs, and in Asian businesses and brands. His first encounter with Asia was in September 1992 when Martin Roll flew into Tokyo Narita Airport early in the morning. He saw Mount Fuji – a classic and very picturesque view. Martin Roll was in Asia for the first time with an open mind, and interested in learning more about a new and emerging region of the world.
Martin Roll noticed during the trip that Asia almost totally lacked international brands except the Japanese brands like Toyota, Panasonic, Mitsubishi, SONY and several other Japanese firms which had already taken on the global markets very successfully. Impressed by the region, its cultures and its profound untapped opportunity, he promised himself to return to the region. Martin Roll eventually started his business & brand advisory firm Martin Roll Company in Asia 2000, so his journey and passion for Asia has lasted since 1992.
Martin Roll explained that there are clear benefits of branding and strong brands: Branding enhances shareholder value, it can become a catalyst for better leadership, it helps drive a share vision throughout the organization, and it can help to balance short- and long-term perspectives and performance.
According to Martin Roll, Singapore Airlines is one of the most iconic Asian brands. It is a great example of how the brand promise and brand delivery has been well-balanced and managed since the airlines' inauguration in 1972 in Singapore. The brand promise of "A Great Way to Fly" with its emphasis on service and technology excellence has long served the airline very well and has been consistently communicated since the airline was founded in 1972. Martin Roll believes that any global airline CEO and their executive management team can learn and replicate the excellent way Singapore Airlines runs operations and brand management. Singapore Airlines is a world-class brand which should inspire many other peers inside and outside the airline industry.
Martin Roll talked about branding in global markets versus branding in the country of origin. He has found that the toolbox for successful branding remains the same, regardless of the objectives, industries and markets. It is most often easier for aspiring brands to gain acceptance at home and build reputation compared with global branding which is a larger challenge for many firms and their management teams. Global branding provides greater complexity of leadership, strategy execution and organizational set-up to name a few. Many brands and their executive teams underestimate what it really takes to become global. Martin Roll illustrated that the right mind-set among business owners and executives is paramount for success in global markets with branding.
Another issue business and brands have to tackle is the country of origin challenge. Many "Made in China" products carries a certain stigma – similar to what the Japanese businesses and brands faced during the 1950s and 1960s when they globalized and became known for "Made in Japan".
Martin Roll believes that "Made in China" still seems to carry a relatively negative connotation, but it is an isolated case which hurts Chinese firms and their potential to build and sustain global brands. The Japanese firms embraced the journey many years back by elevating branding to the boardroom level and not at the tactical level most often found in Asia. Korea is currently doing the same.
Chinese firms can definitely build global brands, but it requires a new mind-set among Chinese business leaders and executives. Chinese business leaders need to move from a volume obsessed manufacturing paradigm towards a customer-value driven purpose – driven by a relentless focus on branding and brands.
Martin Roll is very convinced that China will successfully challenge this current perception of Chinese products and services in global markets, and change the Chinese country-of-origin effect in a very positive direction over the next 10 to 15 years.
Martin Roll mentioned five of his favourite Asian brands which are rising globally, and have great potential to become truly iconic global brands:
Samsung: Dedicated efforts by owners and leadership to become a global iconic brand
Charles & Keith: Rising Singapore-based shoe brand with a distinct profile and imagery
Jim Thompson: Legendary iconic fashion & lifestyle brand from Thailand with global potential
Huawei: A brand which, against all odds, is proving China can build strong, global technology brands
AmorePacific: Rapidly evolving Korean skincare and cosmetics company with authentic brands
Read the interview at Asia Society: Asian Brands on the World's Stage