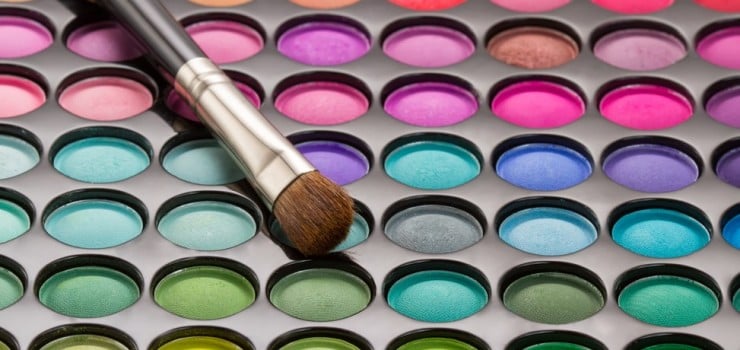 AmorePacific aims to become a global Korean beauty company with a brand portfolio competing on innovation, quality, marketing and authentic Korean cool. This article illustrates the global business and brand marketing strategy of AmorePacific.
Background
Established in 1945, AmorePacific Corporation is South Korea's largest beauty & health company with 27 brands of skin care, makeup, fragrance, hair care, oral care and body care products. The brand portfolio also includes green tea. It started out as a small family business selling hair oil made from camellia seeds in 1932.
AmorePacific dominates half the market in South Korea and although it has been the first South Korean company to be 7th in the top 10 beauty companies in the world by Women's Wear Daily (WWD), its forays in to global markets are rather recent. While its premium Laneige brand, for example, debuted in 1993, it only became available outside of Korea in 2002. With the world's population expected to reach 7.6 billion by 2020, and much of the world's new consumers coming from Asia, AmorePacific knows that its future success depends on becoming a more regional and global brand.
AmorePacific aims to become Asia's number one beauty company and one of the world's top five beauty companies by 2020. The company aims to generate USD 12 billion in sales by 2020 with 51 percent coming from global markets compared to 30 percent at present.
In 2013, AmorePacific ranked as the world's 17th biggest cosmetics company in terms of global sales. L'Oréal was number one, followed by Unilever and Procter & Gamble. AmorePacific is the third-largest cosmetics company in Asia behind Japanese companies Shiseido and Kao. Its gradual expansion in Asia is highlighted by an increase in its skincare market share in China from 1.2 percent in 2007 to 2.6 percent in 2012, putting it above Unilever and Johnson & Johnson, according to global research firm Euromonitor.
AmorePacific operates around 13,300 point of sales across all distribution channels in 14 countries including US, China, France, and South East Asia. In November 2017, the company has opened its headquarters in Yongsan-gu, Seoul, as part of the firm's efforts to achieve its Vision 2025 plan to become a "great company". This includes initiatives to enable the increase of its overseas presence, innovation in conducting business, creation of additional value for employees and local firms, and expansion of its product range.
AmorePacific is headed by Suh Kyung-Bae who succeeded in 1997 from his father and founder Suh Sung-Whan. As the youngest son, he grew up watching his grandmother and father developing cosmetics products. Suh Kyung-Bae is famous for trying all products before their launch – except in one category: mascara. He is the chairman and CEO of the company.
AmorePacific brand portfolio
Today, AmorePacific's brand portfolio ranges from traditional oriental herbal cosmetics to cutting edge biotechnology cosmetics spanning from high-end luxury, to premium and mass-market categories. International success and image rests on its five global champion brands, Laneige, Sulwhasoo, Mamonde, Innisfree and Etude House.
While Laneige – whose name means "snow" in French – is positioned as a much more Western skin cream, Sulwhasoo's herbal products cater to the demands of ultra-premium consumers in Asian which combine traditional herbal treatments with advanced technology. Mamonde focuses on extracting nutrition out of nature's flowers and condensing it into creams and serums to enhance beauty, while the Innisfree philosophy is that of extracting the goodness of Jeju Island's gifts including green tea, orchid, camellia and volcanic cluster. Etude House has a fun and playful vibe that is targeted at young trendy women. It is part of AmorePacific's brand portfolio strategy for each brand to have its own distinctive identity and target consumer group, thus offering a 'singular' brand experience.
AmorePacific has a wide portfolio of brands under the group umbrella including: Aestura, AmorePacific, Amos Professional, Annick Goutal (Paris), Aritaum, Espoir, Etude House, Fresh Pop, Hanyul, Happy Bath, Hera, Illi, Innisfree, Iope, Laneige, Lirikos,  Makeon, Mamonde, Median, Mise en scene, Odyssey, Osulloc, Primera, Ryo, Sulwhasoo, Verite and Vital Beautie.
Inner beauty is as much a part of AmorePacific's brand philosophy as outer beauty. Areas such as nutrition, vitality and cosmeceuticals are part of this belief with a vision of treating obesity, skin diseases and chronic pain, not only beauty. It is AmorePacific's commitment to innovation, the discerning nature of local shoppers and Korea's strengthening nation brand that provide AmorePacific with an enviable platform for growth on a global stage. The company's website explicitly mentions that its corporate identity reflects the harmony between inner and outer beauty, traditions and the future, and reason and sensibility.
AmorePacific brand philosophy
AmorePacific's vision is to be thought of as the "Asian Beauty Creator" in the minds of customers by providing total care through its beauty and health products. "Beauty" is a word that permeates many levels of the company, including how they create beautiful relationships with business partners and local communities. By expanding this philosophy beyond products, the belief can guide social contributions as well. Executives are determined to make AmorePacific one of the most respected beauty companies in the world.
Country and city of origin have always been indicators of prestige for beauty brands. Similar to how Paris and New York are symbolic capitals of beauty, so much of AmorePacific's brand equity as they expand worldwide will be due to the country of origin. Aside from synonymous relationship between Japan and technology, it is still difficult for many Western consumers to positively associate an Asian country with a competitive advantage other than low-cost. However, just as Korean and Taiwanese technology brands have largely broken this mould over the last decade, Korean beauty brands are following suit. The Global HABIT survey, conducted in 2011, found that women in Southeast Asia and China believe that Korea is now the model for Asian beauty. This is largely due to the degree that South Korean women care for their skin compared to other parts of the world.
Between skincare, makeup and night routine, it is estimated that South Korean women use around 17 products daily. Because appearance seems to be such a constant preoccupation, it is sometimes misunderstood as vanity. There is a buzz word, ul-jjang, which literally means "best face" that promotes characteristics of the ideal Korean face. While this has contributed to South Korea having the highest rate of plastic surgery in the world, the truth when it comes to skincare is that Korean believe their skin as an important area of their overall health – much like maintaining a fit body through exercise and a healthy diet. Many beauty products are sold in Korean pharmacies and health benefits are often the most prominent selling features.
The philosophy and concept of beauty in South Korea attracts women from all over Asia to the country's beauty industry. AmorePacific has been successful in leveraging and capitalizing on this increasing interest towards the country's beauty industry. According to a report released by the Korea Customs Service in 2013 titled "Current export trends of major commodities in the midst of the Korean wave", skincare exports have witnessed an explosive growth of 1500 percent in the last 15 years (1998-2012) accounting for 61 percent of commodity exports. In 2012 the export reached the USD 1.1 billion exceeding import for the first time.
The evolution of Western and Asian beauty ideals
As much of Europe and Asia slowly recovered from World War II in the 1950s, Hollywood cinema was becoming global and American shows were a major source of television programming worldwide. At that time, the United States accounted for nearly 60% of the world market for cosmetics. With Paris and New York as the capitals of fashion, beauty also came to mean "Western". However, even as Asian beauty companies looked to France and the United States for inspiration and brand names, differences evolved between East and West. By the early 1960s an estimated 86 percent of American girls aged 14 to 17 were using lipstick while three-fifths of the total Japanese beauty market was held by skin preparations – a preference which is shared by Koreans today. Even in terms of cosmetic surgery, Western women typically exaggerate their features with fuller lips or bigger breasts, while Asian women seek to refine their features, with smaller noses or chins. While Western women use tanning beds and spray to darken their skin artificially, Asian women lighten their complexion by using whitening creams or other cosmetic treatments to lighten their outer layers of skin.
In the more recent era of globalization since the 1980s, the rapid economic growth of China, India, and other emerging markets has raised awareness of worldwide of the status of non-Western cultures. The impact is evident in the increasing popularity of non-Western cinema such as Bollywood and the "Korean Wave" (Hallyu) starting in the late 1990s. Through locally dubbed Korean soap operas, young girls all over Asia, from the Philippines to Hong Kong now want to look like their favourite actors.  The end of the mass-industrialization era has led many brands to rediscover local ingredients and create a strong revival of local traditions and a new confidence that Asians have their own unique ideal of beauty. At the time, authenticity is becoming a driven factor for successful global brands.
AmorePacific brand strategy
Within its home country, AmorePacific has a broad distribution strategy. Korea still accounts for more than 70 percent of company sales. By channel, door-to-door sales represent almost 22 percent of total sales, department stores account for 12 percent and home-shopping/online account for more than 10 percent. The fastest growing distribution channels are digital and duty free.
From a brand portfolio management perspective, AmorePacific's portfolio can be described as a "house of brands", where a company manufactures and markets a range of brands. A close match of AmorePacific's brand management philosophy can be seen in how Procter & Gamble manages its brands. In this model of brand portfolio management, each brand competes in a specific segment of a specific category. The markets in which the brand competes can be local, regional or global. AmorePacific's brands, initially local, are now competing with other personal care and skincare brands at a regional or global level.
AmorePacific has a strong brand management philosophy that believes in developing and establishing individual brands. The company has not shown any signs of deviation from this philosophy over the years. All new brands that have been launched have company branding support and have been developed and nurtured individually.
The fact that the South Korean beauty consumer, and now the broader Asian consumer knows about AmorePacific, helps lend credibility and prestige to any brand coming out of the AmorePacific portfolio. But even then there is no direct use of the company's name in individual advertising and communication strategies for the brands.
As it positions for growth in major overseas markets, especially China and South East Asia, AmorePacific is taking a similar approach. While standard practice in Asia Pacific is to open shops under individual brand names as AmorePacific has done with each of its brands, the strategy in the United States is different. American luxury shoppers prefer high-end department stores for convenience.
Today, AmorePacific brands are sold in almost 200 specialty stores, including Bergdorf Goodman, Holt Renfrew, Neiman Marcus and Nordstrom and Sephora. The luxury Sulwhasoo brand recently made its American debut at Bergdorf Goodman in New York City. As a soft-entry strategy in to the United States, AmorePacific also launched a Beauty Gallery & Spa in SoHo, New York, to create a high-end footprint in the lucrative market and serve as a creative centre to understand American consumers. The spa blends AmorePacific's cultural and scientific philosophies, promoting Korea's unique oriental sensibility with cutting-edge technology. More recently, the company has also announced that Sulwhasoo will open its first store in Paris at the Galeries Lafayette in September 2017 – a progressive step towards AmorePacific's long-term vision to expand into France, one of the world's leading centres of beauty.
The most unique aspect of their strategy for Asia is the shift toward indirect distribution via duty free channels. As air travel expanded in the 1950s and is now undergoing a second wave of growth driven by Asia, travel retail provides exposure to many new potential customers with less distribution costs. Fittingly for AmorePacific's luxury brand image, the exclusivity adds some allure while it also makes products more affordable as consumers can buy luxury items tax free.  In fact, the 2008 debut of Laneige outside of South Korea was at the Singapore Changi Airport's Terminal 3 mega-store. Singapore is a major hub for the region's luxury shoppers and Laneige has been seeing strong growth in travel retail ever since. The brand quickly went on to secure a listing on-board the in-flight shop on Singapore Airlines.
Today, Laneige counters are in 34 regional airports and products are available on 17 airlines. In 2010, Sulwhasoo was also launched in Changi Airport. AmorePacific has credited the boom in duty free business as a key factor in its growth.
AmorePacific's supply chain and distribution strategy
Compared to other firms in the cosmetics industry, inventory days are much fewer at AmorePacific. For example, Estee Lauder's inventory turnover is six months while Shiseido's inventory turnover is almost a year. In stark contrast, AmorePacific's inventory is cleared in three months, showing that it has capabilities to move product faster than its competitors.
In terms of supply chain and distribution strategy, AmorePacific appears to be following the cue of fast fashion giants Zara and H&M. By shortening the time that products go from runway to stores to merely weeks, and clearing them for new designs just a few weeks later, the company provides customers with more product variety, pulls them back to stores, and reduces the amount of inventory lying around in-store. Across its 27 brands, AmorePacific introduces and discontinues products at a bewildering pace and offers plenty of high quality cosmetic products at very competitive prices.
Sustainability initiatives from AmorePacific
To become a company that customers around the world love and adore, AmorePacific believes it has a role to play in environmentalism, which is an important consideration for Korean consumers. In 2012, AmorePacific announced its intentions to become an "evergreen company" by promoting sustainable product lines in each brand and focusing more R&D in the areas of biotechnology and green research projects. From these initiatives, AmorePacific has achieved a 35 percent reduction in carbon dioxide emissions by instituting a low temperature production process and is working to reduce the amount of packaging used per product by 25 percent by 2020.
AmorePacific created the Beautiful Fair Trade program in 2010, a purchasing program consisting of agreements with towns, villages and local agriculture associations in Korea to source raw materials such as nutmeg, bamboos, lotus seeds, ginseng, and lilies without pesticides or chemical fertilizer. The plan is also to expand Beautiful Fair Trade overseas.
According to Euromonitor's 2013 Beauty and Personal Care report, the popularity of organic ingredients is expected to endure for some time among wealthy demographics worldwide, which positions AmorePacific well to capitalize on this interest.
Besides environmental initiatives, AmorePacific is also well-known in the industry for being a good corporate citizen. It is known for its employee-friendly culture, its focus on win-win partnerships with small businesses and its active social giving programs. An illustration of this can be seen from how it transformed the first floor of its headquarters to include a museum, a library, a daycare center and other facilities that can be used by its employees and visitors, showing the company's commitment to society.
Innovation is key to success
South Korean beauty consumers are constantly looking for something new and are willing to pay a premium for it. A prime example was when LG Household & Health Care introduced the world's luxury chilled cosmetic, Frostine. Since the ingredients required cold storage, LG also introduced a specialized cosmetics fridge called an Icemetic Cellar – the first of its kind.  Despite the exorbitant price tag, LG's overall cosmetic sales recorded 300 percent growth in a single month after launching. Similarly, when Sulwhasoo's Dahamsul Cream, a super-premium anti-ager with caviar ingredients, debuted on the home shopping channel, it sold more than 2,000 sets within only 40 minutes and was frequently sold out for six consecutive months following its launch.
As a competitive necessity, AmorePacific has invested heavily in research and development throughout its history with the philosophy of "contributing to humanity by providing beauty & health through technology and devotion". It currently reinvests 3% of its revenue in R&D, where 500 researchers and chemists worldwide try and test new ideas. A pioneer in its industry, AmorePacific was the first beauty brand to establish a research lab in 1954 not long after the end of the Korean War. Throughout the years, it has stayed true to its roots with an ongoing focus on natural ingredients. In 1966, it was the first company to use ginseng, a common ingredient in Asian traditional medicine, as a base for cosmetic products. In 1979, it was the first in the industry to cultivate a tea garden, an initiative that later spearheaded the world's first skincare line based entirely on green tea.
Since the 1980s, investments have evolved from strictly dermatological research to a total health approach with greater emphasis on health and nutrition. AmorePacific's two main R&D buildings in Korea carry out research in five categories: Cosmetic Research, Skin & Science, Medical Beauty, Health & Science, and Bio Science. Globally, AmorePacific has been developing networks in new markets through alliances with local universities, medical schools, hospitals and research institutions to gain a better knowledge of local women and climates.
In 2014, it opened a new 41,000 square-meter R&D and factory facility in Shanghai (China) to further capitalize on the rise in demand for beauty products from China and the Asia Pacific region. The annual production capacity of the factory is 13,000 tons, or 100 million units.
In 2015, it teamed up with Singapore's leading research centre, Agency for Science, Technology and Research (A*STAR) to open a new research and innovation laboratory in Singapore. This is part of its strategy to further expand its leading position in Southeast Asia by developing research on innovative technologies, skin ageing and unexplored natural ingredients for new product formulas.
In the traditional make-up category, this innovative approach has allowed AmorePacific to break ground in new categories. They were the first to develop a form of "non-flowing liquid", called "Cushion foundation (compact)", for sunscreens that is light and easily absorbed after reapplication – a chief complaint for users. AmorePacific was also the first to commercialize an aerosol foam hair dye.
Their prowess as innovators also ensures AmorePacific does not lose ground to competitors by missing out on new fads as they come and go. In 2012, as Korean women increasingly preferred not to touch cosmetic products with their hands, manufacturers introduced diverse high-tech make-up applicators while AmorePacific's own response, the vibrating make-up sponge, became a sensation as the category exploded. Global research company Nielsen has found that Asian consumers are more likely to try new products than anywhere else in the world meaning brands that consistently do something different can thrive in the region.
In biotechnology, food and drug categories, AmorePacific labs are on the cutting edge of stem cell and molecular biology. Aside from rejuvenation and metabolism, AmorePacific dreams of developing cosmeceutical products for weight-loss, disease and aging. An example of a recent design is a dosage release technology that controls drug absorption in the body, a technique already been used by an arthritis treatment drug. These new innovations are increasingly becoming known as cosmeceuticals.
AmorePacific brand communication
In general, advertising for AmorePacific's many brands follows the same strategy as most beauty brands – mainly through television and glossy magazine ads. Following the placement of Laneige and Sulwhasoo in major travel outlets, promotional campaigns targeted groups who most frequently travel to those regions, such as Chinese tour groups via Hong Kong and Singapore. While AmorePacific also participates in a variety of interactive and social communication channels, their most effective communication strategies are via brand ambassadors.
In South Korea, Asian models are often utilized to sell makeup while Western models are used more often when trying to sell more risqué items, such as lingerie. AmorePacific employs several full-time spokespeople for each of its sub-brands cornering all major media from TV and movie actresses to pop stars. Within the pop group Girls Generation, for example, three different members each endorse a different AmorePacific brand. This brand endorsement strategy has had a great deal to do with AmorePacific's brand awareness in the rest of Asia and into the global markets. In the same way American television series once dominated local Asian broadcast television, reinforcing American cultural and beauty ideals, Korean pop culture is dominating Asia today with its soap opera series and movies.
In 2014, AmorePacific was the official sponsor of the No. 1 K-drama "My Love from the Star" and it incorporated its skincare and cosmetic products throughout the 10-week series. Sales immediately skyrocketed as a result, with skincare products used by the leading actress surging 75% and lipstick sales soaring by a staggering 400%.
AmorePacific is generally using Korean celebrities and models to promote their brands, and the global appetite for Korean popular culture is enhancing this strategy. But they have to adapt their marketing strategy in China and not fully rely on celebrities. Korean women are emotional customers, but the Chinese are more practical, prioritizing scientific and dermatological testing.
To help cultivate their brand image, AmorePacific have become knowledge curators, owning and operating the Amore Museum (once known as the Pacific Museum) since 1979, which specializes in Korean culture, tea drinking, traditional makeup and other history. In 2012, AmorePacific published the Beautiful Story of Native Plants in Jeju. The premise of the book was meant to contribute to conserving Jeju's native plants and traditional knowledge but also include detailed information on the raw materials used in AmorePacific products. As an accompaniment to their launch of Illi, a herbal medicinal body care brand, AmorePacific published Jataebogam Illi containing the history and cosmetic effects of Illi's key ingredients, and traditional beauty methods of famous Korean women in history.
AmorePacific, in tune with times, is increasingly using the digital media landscape to market its portfolio of brands. Facebook quotes AmorePacific's use of the social media-networking platform for brand marketing as a business success case. The company has 19 different Facebook pages dedicated to separate brands, with more than 600,000 fans.
Future challenges for AmorePacific
Major competition is always a concern for upstart Asian brands entering the world stage. Together, L'Oréal and Procter & Gamble collectively sell a quarter of the world's beauty products and have aggressively expanded in to the Asian market with acquisitions such as L'Oréal purchase of Japanese brand Shu Uemura and Yue-Sai (a local brand developed by a famous Chinese television personality).
Unilever's highly successful skin whitener, Fair and Lovely, launched in India in the 1970s still holds over half of India's skin lightening market and has now expanded in nearly forty countries across Asia, Africa, the Caribbean and the Middle East.
Luckily, the approach of these competitors in Asia has been to achieve success with the lowest common denominators of their products, which can be widely distributed and appeal to the majority of consumers. This is not the space AmorePacific occupies.
However, Western brands that have drawn on their expertise with Japanese lightening creams pose the biggest threat to AmorePacific's niche. Lancôme, for example, rapidly established itself as the leading prestige brand in China in 1999 as the market opened. Two-thirds of the brand's sales in Asia are skin care products. Procter & Gamble owns the highly successful ultra-premium brand SK-II which originated in Japan.
Maintain the edge in China
China, the world's second largest economy, is the ideal market for AmorePacific's most differentiated product – the super-premium Sulwhasoo brand. The nation has been described as a market of paradoxes – one of the oldest and most traditional societies in the world, yet catching up to the 21st century at breath-taking speed. China's share of the global beauty market may seem small compared to the U.S. and Japan, but with a population of 1.3 billion, the growth potential is staggering. China now represents 20 percent of AmorePacific's total sales and 42 percent of its overseas sales, followed by France (29 percent), the rest of Asia (25 percent) and the United States (3 percent).
Since entering China in 1992, AmorePacific has operated over 2,900 stores of the five brands: Sulwhasoo, Laneige, Mamonde, Innisfree and Etude House. A strong success factor for its successful penetration of the Chinese market involved paying attention to the tastes of Chinese consumers. AmorePacific has managed to understand the problems that Chinese consumers have with their skin conditions, their colour preferences and beauty routines, and has formulated tailored solutions to them. For example, Chinese consumers are concerned about skin dryness so AmorePacific responded with a sleeping mask that targeted skin dryness. It has also responded to the busy working lifestyles of young Chinese consumers by developing cosmetics that allow consumers to put them on in the quickest and most convenient ways.
Chinese brands like Shanghai Jahwa are building brands that honour past traditions similar to Sulwhasoo, but AmorePacific holds an edge in terms of cultural influence. Chinese consumers among the 15-29 age brackets in three of China's largest cities have a strong preference for Korean make-up and fashion. Much can be learned from Shiseido's approach to China, who launched Aupres, a brand specifically for the Chinese skin-care market utilizing a perception referred to as "J Sense" by local marketers in China.
Geographical diversity in China should drive AmorePacific to open more local R&D facilities to better respond to diverse consumer needs. AmorePacific's success or failure as a premium luxury brand in China may make or break the brand on the global stage.
Another important aspect that AmorePacific would need to consider to ensure success in China is the Chinese women's perception towards beauty products and their country of origin. Though the company is slowly making gains in the country, especially in the skincare segment, it needs to account for the stronghold of Asian competitor Shiseido over China. It is a long established fact that the Chinese believe that Japanese technology is the best and that Japanese skin is closest to Chinese skin in terms of makeup and beauty regime requirements. These are important cultural aspects that AmorePacific will need to consider as it implements its China strategy.
The beauty and skincare categories in China will increasingly become more and more competitive. Local Chinese cosmetics brands like Houdy, Caisy, Longrich, CMM, Herborist and Chinfie are increasingly becoming popular. Shanghai Jahwa United Co., Ltd, is slowly emerging as a significant competitor with successful brands like Liushen and Herborist.
Multinationals are also not sitting back. Estee Lauder, the American giant, launched a completely new brand Osiao, only for Asian markets in 2012, that reportedly contains ingredients like ginseng. The brand was developed after five years of intensive research at the company's R&D center in Shanghai. The company has given detailed attention that every aspect of the brand has a strong China connection. Osiao has five letters, a number considered lucky in China, and the "O" at either end of the brand name is meant to reflect balance in skin.
AmorePacific needs to keep pushing its strategy in China consistently to ensure that its upward trajectory of growth into the world's second economy.
So far, it seems to be attracting Chinese women shopping overseas well. A case in point is South Korea's scenic Jeju Island, which is a hugely popular destination for Chinese tourists due the allure of the fresh air, volcanic peaks, scenic waterfalls, local dishes like "black pork" but most importantly the duty free shops. AmorePacific has been the winner in this domain, with its duty free sales in South Korea to customers from China, Taiwan and Hong Kong increased by 184 percent in the first half of 2014 compared to the similar period in 2013, and much of this is attributed to its Jeju Island operations.
Encounter and fight fake products in China
Korean cosmetic products continue to be popular in China, but concern is growing about the rising number of counterfeit products. These products, with almost identical brand-logos and appearance, are being sold online in China. Even fakes of some products not yet officially on sale in China are being offered. AmorePacific is a good example. Fake versions of its best-selling items such as Iope's "Air Cushion" are being sold for cut prices on Taobao, a Chinese equivalent of eBay. Korean companies are concerned that the fake products are tarnishing their image because the fakes contain different ingredients that may damage the skin.
AmorePacific should continue to fight fake products in China and ensure that their brands are well protected in trademark and patent terms.
Develop AmorePacific men's cosmetics
Urban men around the world are increasingly investing in skin care products as women find metrosexual men more attractive. While Western Europe is a large male grooming market, the latest boom in male beauty products has been centered in Asia where many men now use foundation with sunscreen, not just traditional aftershave or colognes.
Asia Pacific is the fastest growing market for men's skin care counting for USD 2.1 billion (63 percent) of the global market of USD 3.3 billion (2013). China including Hong Kong is the largest single market for men's skin care at USD 974 million (2013) expected to grow to USD 1.2 billion in 2014. The Asian countries account for five of the top 10 global skin care markets in per capita spending according to research firm Euromonitor.
In South Korea in particular, Euromonitor estimates South Korean men spend nearly twice as much today on skincare than in 2007. Korean men spent USD 635 million on skin care in 2013. There are now even TV shows and spas devoted exclusively to male makeovers. This style, known as kkonminam – directly translated as flower handsome man – has been heavily popularized by Korean superstars including singer/actor Rain and actor Lee Byung Hun, who have been featured in American movies in recent years.
AmorePacific's Laneige Homme line for men will face a tough fight for the male skincare market – arguably the industry's most lucrative and untapped. Procter & Gamble is the world's largest men's grooming products company with strong distribution throughout Asia, but AmorePacific's emphasis on technology and innovation could help them appeal to many men if they continue to differentiate themselves as a luxury Asian specialist brand for men.
The global skin care market for women is still 30 times larger (USD 107 billion in 2013) than men's skin care, but men's skin care grows faster (9.4 percent) compared to women's skin care (4.8 percent). AmorePacific has a huge opportunity to tap into men's skin care, but will face tough competition to international brands like L'Oreal, Shiseido and Estee Lauder.
Keep up high levels of innovation
Continuous innovation in fast evolving product segments like beauty, cosmetics and personal care is critical for success and for staying competitive. AmorePacific operates in product segments where products can go obsolete very quickly. The hyper-competitive nature of these categories demand continuous innovation from the companies who operate in them.
Skincare and cosmetics are the two primary lines of business for AmorePacific. The company's innovative "cushion compact", which is a mixture of colored foundation, sunscreen and moisturizer that users can apply by touching a foam pad to a spongy, liquid-filled cushion, was one of the world's first. It was a developed by AmorePacific research labs in 2008 and has been a huge innovation success, with more than 30 million units sold till now. The company needs to have more such innovations that are huge commercial success to maintain its edge with the likes of L'Oréal, Procter & Gamble and regional players like Shiseido. It is also important to understand that innovation is a hugely expensive process and AmorePacific should have an innovation strategy focused on the core business areas.
Innovation is copied and replicated very quickly. AmorePacific and L'Oréal were early innovators in the development of nanotech-based beauty products, using tiny molecular compounds to improve the performance of creams, sunscreens and shampoos but the rest of the beauty industry has begun to catch up aggressively. From 2000 through the end of 2009, a total of 217 personal-care brands that incorporated the term "nano" were trademarked worldwide. The second half of that period had 575 percent more registered marks. This foray into technology has even attracted new competition from companies not associated with the cosmetics industry, including Fujifilm and BASF.
As products become more complex, regulation will likely be tightened worldwide and some consumers are concerned about whether the use of stem cells and chemical ingredients are safe. This exemplifies the fact that an organization can very quickly lose its competitive edge by the sheer pace of innovation replication in markets. Therefore, consumer education is going to have to become a central pillar of AmorePacific's communication strategy moving forward.  In all of AmorePacific's areas of business, continued innovation should seek to make competition irrelevant. This will require disciplined effort, matching and exceeding innovation budgets of competitors and employing the best in terms of skillsets and capabilities.
Develop global expansion strategy
AmorePacific's corporate strategy has outlined three strategies for growth: Brand singularity (ensuring each of their brands provide a singular differentiating experience), commitment to innovation, and market diversity. AmorePacific will expand its brand portfolio this year by launching the innisfree brand in the US market, adding on to existing brands AmorePacific flagship, Sulwhasoo and Laneige. AmorePacific is also planning to penetrate the Middle East region by partnering with Alshaya Group to open the first Etude House store in Dubai in the second half of 2017, with further plans to expand across to Kuwait, Saudi Arabia, UAE, Qatar, Bahrain and Oman.
As it pursues a strategy of expansion in regional and global markets, AmorePacific needs to change its thinking and operating model to match a global mindset for success. For example, the company's brand communication strategy still remains very regional. All of the brand's ambassadors till now are Korean celebrities. This may well be a successful strategy to target the China consumer, but may not be an effective strategy to target consumers in Europe, North America and South America. Elements of Korean culture are virtually unknown there and so is the allure of Korean celebrities. Consequently, a change in the company's approach towards brand ambassadors is necessary to increase awareness of the brand in global markets. Most of the global beauty giants have ambassadors from all over the world, thereby having a balance of global vs. local appeal.
Secondly, a global expansion strategy requires a strategic re-think of the brand portfolio. Western consumers still have markedly different preferences and attitudes towards their beauty and skincare regimes and consequently the products and the brands they prefer. AmorePacific needs to gain an in-depth understanding of these needs and position its brand portfolio accordingly. An understanding of the Western consumers' needs is also important to give a strategic direction to its innovation road map, which in turn should help in developing new products that have a broader market appeal but still does not lose touch with the AmorePacific brand ethos. Developing and launching brands with global appeal and relevance will help the company in developing coherent brand architecture. A clear brand architecture outlining the relationships between the parent brand and the sub-brands will be crucial for portfolio management.
Finally, expansion into new markets doesn't start and end by launching and developing new brands. In fact, launching a brand is just the start. To ensure visibility and to generate awareness, effective advertising campaigns need to be coupled with efficient distribution strategies. Distribution, just like in any other retail domain, is the key driver of preference and point-in-time sales in the beauty and cosmetics business. Its distribution strategy in the US has been described as "narrow and deep", with the brand's products available in select Bergdorf Goodman, Nordstrom, Neiman Marcus and Sephora retail stores. The company has plans of furthering deepening this narrow distribution by making the range available in all stores of these chains. This is crucial because at the end, it is operating in the home turf of the legendary Estee Lauder and Procter & Gamble.
Create global leadership and vision
An effective global strategy can only be implemented by having a visionary senior management. As AmorePacific expands and takes a competitive stance against regional and global players, it needs to have a senior management group that represents diverse cultures, has a mix of strategic experience across multiple sectors, has a keen understanding and appreciation of global trends and has an in-depth understanding of the external and internal forces that will shape the future of the organization.
The success of its perfume brand Lolita Lempicka in France and of AmorePacific skin care in the United States is attributed to the ability to correctly predict future trends and be ready for the opportunities that will be presented. These success strategies should become the standard operating model for AmorePacific going forward. For this to happen, it is critical that the company has the right set of people in senior management at both local and global levels.
Conclusion: AmorePacific has tremendous potential for global growth
Overall, AmorePacific is well poised for growth as it expands into markets outside China and Korea. To sustain this growth and to remain competitive in the segments it operates in, the company needs to combine an aggressive innovation driven marketing model with a global mindset and deep consumer understanding. Going beyond the shores of its home country will be challenging for AmorePacific, but with its credentials and past successes in foreign markets, it can be reasonably assumed that the company has the right compass to map a course through new, uncharted waters.