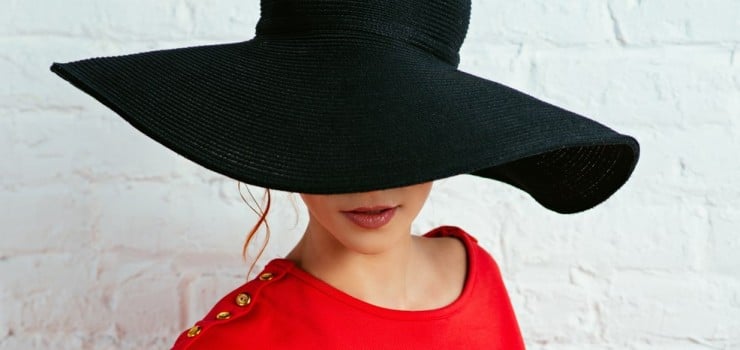 The luxury online fashion retailer Net-A-Porter was launched in London by Natalie Massenet in June 2000. Often referred to as the individual who forever changed the way designer fashion is retailed, Natalie Massenet has since had an enormous impact on the global fashion industry arguably only rivaled by figures such as Anna Wintour, editor-in-chief of American Vogue. The fashion magazine Vogue once called her "the woman who changed the way we shop".
The Net-A-Porter Group employs 2,600 people in modern, contemporary offices in London, New York, Hong Kong and Shanghai, with distribution centers in 3 cities. According to the company's official media kit, every month the site attracts 6 million unique users globally, gets 85 million page views and has had 1.6 million downloads of its app on iPhones and iPads.
In 2012, Natalie Massenet was appointed chairwoman of the British Fashion Council and has since been credited with raising the profile of London in the world's fashion map. When interviewed, she responded: I am now "thinking big picture, gross domestic product, exports and jobs".
The majority of the company is now owned by the Swiss luxury holding company Richemont with Massenet having sold a majority stake to Richemont in 2010 valuing the business at USD 533 million. In October 2015, Net-A-Porter merged with Yoox, an Italian company with 3 global e-commerce sites to form Yoox Net-A-Porter group. Natalie Massenet has since moved on to join online retail platform Farfetch, as non-executive co-chairman. The Yoox Net-A-Porter group is now under the leadership of Federico Marchetti, founder of Yoox.
Natalie Massenet's background
Natalie Massenet grew up on several continents, and she was exposed early on to the world of design, fashion and luxury. She attended University of California in Los Angeles (UCLA), where she began working at a small men's fashion store at the Beverly Centre in Los Angeles. According to the New York Times, Natalie Massenet gave a male colleague rides to work where they would listen to cassette recordings of his own songs. He had an air of stardom around him, and Natalie Massenet felt it was great people had dreams. The male colleague was Lenny Kravitz.
Natalie Massenet spent a year modelling in Tokyo, making friends with Bryan Adams and Elvis Costello. She met director John Hughes while being a receptionist at Universal Studios, and assisted fashion photographer Mario Testino while working for Italian fashion magazine Moda. Natalie Massenet then moved on to work for Women's Wear Daily and Tatler.
Richemont have managed to uphold the brand values and grow the business by launching theoutnet.com in 2009 and Mr Porter in spring 2011. Despite macro-economic pressures during the 2009-12 period and apparent saturation amongst high street and luxury fashion retailers, Net-A-Porter has continued to expand. The company moved into the beauty segment and in 2013 registered the domain petite-a-porter.com, for which it plans to launch children's wear. Continuous investment has resulted in the launch of a separate online business in China (theoutnet.cn), ongoing development of a social media platform (The Netbook) and the release of a print magazine titled Porter in 2014. In July 2014, the Net-A-Porter website added a new section called Net-A-Sporter and showcases athletic wear from high end luxury brands.
Net-A-Porter's reaction to the downturn in 2009 was to forcefully expand into new markets. The Net-A-Porter Group has also been successful in improving customer experience by adding a London based distribution center and then by opening a New York office with a New Jersey based distribution center.
More recently an Asia Pacific based distribution center has been launched in Hong Kong to improve delivery times in China and across Asia Pacific. The company provides delivery facilities to 170 countries globally and same day delivery facilities for Manhattan, London, Hong Kong and New York. In addition, the Net-A-Porter website is now available in 4 languages so consumers can shop the 360 designer labels carried on the site in their own language.
Each addition to the Net-A-Porter Group is treated as a separate business unit with different dedicated teams comprising of brand managers, buyers and editorial writers. This has been a smart process instituted by Natalie Massenet as each fashion site attracts different customers, and needs to maintain its own identity and purpose. By pursuing this strategy, Net-A-Porter ensures that a wide range of customers are catered for, and the site does not lose the individualistic and customized choices that it offers to each of its customers. The Net-A-Porter Group is able to meet the needs of a wide spectrum of customers, ranging from the core Net-A-Porter customer with a knowledge of designers, couture and a thirst for the latest collections straight from the catwalk to a more cash sensitive, younger consumer shopping on theoutnet.com, who is satisfied with buying into designer labels from a previous season.
Brand portfolio overview
The following provides an overview of the Net-A-Porter brand portfolio:
Net-A-Porter.com
Net-A-Porter.com is the flagship website and the company was launched with this site. In 2001, it won fashion awards for its prestigious and well laid out website, which is presented in the style of a magazine. The website includes "NAP TV", a television programme to give insights to catwalk trends and collections. Natalie Massenet's exposure to the fashion business as a buyer, journalist, model and then entrepreneur is reflected in the vision of Net-A-Porter. She is extremely innovative and wants the Net-A-Porter brand to be one step ahead of its competitors. Mintel, a retail market analyst group, puts Net-A-Porter "at the top end of the market, aimed at fashion-conscious professional women in the 25-40 age group".
Net-A-Porter uploads fashion merchandise (industry jargon for fashion products) 3 times a week with up to 400 items each time. Subscribers to the website are informed of these uploads so that they can stay updated. As expected in the fashion industry, Net-A-Porter introduces new labels frequently with appropriate marketing and a degree of hype by means of the website editorial. To emphasize and support this, Net-A-Porter introduced an online magazine called The Edit in 2013.
The Net-A-Porter brand entered the beauty business in 2013. Prestigious beauty brands are featured in a separate tab on the Net-A-Porter website, which include brands like Aesop and Aurelia probiotic skincare. The beauty section on the Net-A-Porter site also features fashion accessories such as hair straighteners, travel mirrors and cosmetics cases.
Launched in 2014, the glossy magazine "Porter" is published 6 times a year. "Porter" speaks to the customer in an innovative way. For example, in the launch issue, customers could download an app that replaced the celebrity cover photo for a picture of their choice with the slogan reading "She's an incredible woman". This was a fun and quirky touch to involve the customer and gain loyalty in the digital channel. The feature created intense social media discussions and sharing, and went viral across the world.
TheOutnet.com
TheOutnet.com is positioned as more "street style" compared to Net-A-Porter. It is referred to as Net-A-Porter's "answer to the recession" or Net-A-Porter's "little sister". It is an online designer fashion outlet with a variety of brands and prices. It is marketed towards an edgier consumer who is price conscious but wants to buy into fashion brands. Although discounted, the branding is similar to Net-A-Porter but with an additional image of red lips on the packaging.
TheOutnet.com speaks to the customer in a similar way to Net-A-Porter, by explaining sizing and giving recommendations on fit and building an outfit. Initially the site featured mannequins displaying all products, including items over USD 1000. However, customer feedback continuously favoured using real models. In 2013, the customers got their way and real models were introduced. This significant extra cost that Net-A-Porter was willing to pay signifies the importance of customer feedback in the Net-A-Porter business model and operating philosophy.
The site has managed to create a designer bargain shopping experience online with frenzied customers looking for something in their size to purchase. The scarcity principle employed works well as the limited merchandise available encourages customers to act quickly and be alert to new items.
MrPorter.com
One of the biggest challenges for the brand was entering the men's wear market, with the obvious question being, are there enough active male shoppers to follow the website? In an interview with the Financial Times in 2010, Massenet explained that "it was important to us that our menswear business, when it came along, to be not just a tab within Net-a-Porter but that it occupied its own space and world". It can be argued that menswear is a more challenging market to penetrate where Net-A-Porter have succeeded. The website works in terms of appealing to men through the logical, clean and rational way of displays and for explaining the features and benefits of products. The website's signature is that of "Gentlemanly roots" but it offers casual wear also.
The other reason the menswear business has been successful is due to a combination of the content of the website and that of the "The Journal", which is the online magazine equivalent to "The Edit". The Journal uses male icons such as actors who inspire not only fashion but also attitude. The Journal gives recommendations to men on what to wear on a date and how to dress in a cool and sophisticated manner.
New merchandise is introduced once a week and includes electronics and accessories such as document holders and pocket squares. An app has also been launched, through which customers can get access to inspirational designers and celebrities giving advice on how to wear certain looks, all the way to how to make the perfect cocktail.
Petite-A-Porter.com
The children's wear business is still a work-in-progress project although it has been in the pipeline since 1999. In 2013, Natalie Massenet finally registered Petite-A-Porter.com as a domain name. Plans include hosting brands like Lanvin and Ralph Lauren. From an economic point of view, children's wear is a good segment to enter, with the segment proving extremely resilient in economic downturn. Therefore, entering this market segment is not a foolish decision by the business and will be an interesting addition to the group when it is launched.
The successes for Net-A-Porter
Prior to starting Net-A-Porter, Massenet had a broad career in fashion with stints in London, New York and Paris, through which she developed a thorough knowledge and experience of the "signatures" of high fashion brands. Their emphasis on customer experience has become the guiding principle for Net-A-Porter's corporate strategy.
At the initial stage the challenge was to secure an agreement from a broad enough array of high fashion brands to be sold on Net-A-Porter while allaying their concerns about degrading customer experience at the same time. Natalie Massenet's first success, which eventually fueled the growth of Net-A-Porter, happened in 2001, when she was able to convince French fashion designer Roland Mouret to sell his collection online on Net-A-Porter.
At a corporate level, Richemont, the owner of over a dozen luxury brands, had been seeing an increasing volume of their sales being made through Net-A-Porter. This led them to purchase a majority of Net-A-Porter shares in 2010, providing much needed capital for the business to expand its global footprint. Net-A-Porter has an on-going requirement to secure sales agreements with a critical mass of luxury brands.
Net-A-Porter's consistent expansion into new geographical markets has been a key driver for its success. This has seen it rise from humble beginnings as a small business with 3 employees working from a flat in Chelsea to a global company of 2,600 employees and counting. Each step in its growth journey has been a result of sharp focus on the customer, down to even their email signature, which until 2013 was "We love the customer". Massenet says the main focus of Net-A-Porter always relates to customer experience and maintaining a high-quality service.
However, the key to maintaining consistent growth has been to innovate into new markets and product lines that have moved the site forward from being simply a high-end women's fashion shop to encompassing men's, discount and children's wear. The guiding principle has remained consistent: A clear, attractive and functional website with high quality after-service and sales.
Another success factor for Net-A-Porter is their positive approach towards technical investment. The technical team is presumably large, both in number and in cost base, but over the long term this investment has given Net-A-Porter its competitive advantage and is a significant barrier for entry for other competitors. The effect of having the website development team consistently involved in the company since the early stages and integrating them closely with the buying and merchandising departments has resulted in a positive culture that would be difficult for a competitor to replicate on a large scale in a small time frame. This 'first mover advantage' has allowed Net-A-Porter to remain ahead of competitors and set the standard of luxury online shopping.
The product selection process and placement is superior to its competitors with a wider variety and experience amongst their stylists. On Monday's, Wednesday's and Friday's there are new uploads, with up to 400 items to be photographed per upload. It is doubtful that other websites introduce new product so frequently and so well placed. A key part of this process is also capturing customer feedback and considering this as part of the next round of product selection.
The Net-A-Porter brand has consistently fostered a close relationship with designers and brand representatives. Several luxury labels were initially uneasy about appearing on an online retailer and apprehensive about how their brand would get perceived. However, Massenet was able to leverage her background and connections in the fashion industry at the early stages to gain the loyalty of successful designers and reassure them about their brand's image. This loyalty has grown and strengthened especially with the launch of the new Porter magazine, where brands can be advertised in a glossy magazine format.
The business is also very active on social media, and has a team devoted to answering questions and comments posted on Twitter and Facebook. They frequently use Instagram to promote designers and for showing inspiration for collections. When it comes to technology Net-A-Porter tackles it head on, it will no doubt be one of the first to include itself in a new app or social media platform.
The growth of the customer care department in the company has been significant. It started off with 1 or 2 people answering calls and has now grown into 3 global and multilingual offices. The department began at the main office in central London, and then moved to larger premises in South London based alongside the distribution center. A North American call center was opened in 2012, with a final smaller Asia focused team added in Hong Kong in 2013. They work their way through emails, live chat, social media platforms and take phone calls from all over the world answering queries ranging from delivery times to fashion advice. The department makes an effort to stand out by thinking outside the box. A bride-to-be might receive a bunch of flowers just before her wedding day for example. An ill customer might receive a get-well card from their fashion advisor. The team attempts to go above and beyond, taking their inspiration from Massenet's vision.
For its shoppers, the shopping experience on the website is almost flawless. The interface and the functionality of the website is convenient for time conscious shoppers. Fashion students use the website to update their designer and fashion knowledge. Readers and potential customers when not in a Net-A-Porter are heavily influencing global trends and provides insights to a broad group of stakeholders in the fashion industry.
The Net-A-Porter brand along with its associated websites and offline channels has successfully transformed the concept of high-end luxury and fashion retail. The achievement of listing 700 designers and their collections on the website is no mean feat. Senior buyers working in Net-A-Porter travel across the world and attend more than 100 fashion shows each year, meticulously selecting pieces that match the criteria of being new and different and having the ability to start or influence a trend.
Merger with Yoox to attain a wider customer base
More recently in October 2015, Net-A-Porter has merged with Yoox, an Italian company with 3 global e-commerce sites to form Yoox Net-A-Porter group. Launched in 2000, Yoox is a tech powerhouse, providing the architecture for dozens of designers' e-commerce sites. Its 3 global e-commerce sites include yoox.com, which sells primarily discounted previous season items across a range of price points and is one of the leading e-tail fashion sites; thecorner.com, which offers current season luxury and designer fashion; and shoescribe.com, which focuses solely on women's footwear. Yoox specializes in handling logistics, picking, packing, shipping, customs, returns and customer service. Its competitive advantage lies in having up-to-the-minute information on customer tastes and preferences in more than 100 countries. With the merger, Yoox founder and CEO Federico Marchetti is now the CEO.
While Yoox excels at logistics and operations, Net-A-Porter excels at interacting with customers. The merger allows both companies to leverage on each other's capabilities as well as attain a wider customer reach. After the merger, the Yoox Net-A-Porter group reported a client base of more than 2.9 million high-spending customers, over 29 million monthly unique visitors worldwide and combined 2016 net revenues of USD 2.5 billion. It has offices and operations in the United States, Europe, Japan, China and Hong Kong and delivers to more than 180 countries around the world.
Net-A-Porter brand strategy
Net-A-Porter has evolved from a company that used to follow trends for listings on its website to one that now has the ability to influence global high-end fashion trends. The strategy adopted by Net-A-Porter, and which is replicated across the group's portfolio, is offering advice and recommendation as triggers for purchase. In addition to listing 700 designer labels, the group's websites and offline channels are trustworthy sources for any form of fashion and lifestyle advice. This creates a desire in the consumer to reciprocate by making a purchase from the website.
In addition to creating pull for its offers, the core brand strategy is hinged on providing the very best in class customer service. The Net-A-Porter Group takes customer feedback very seriously, both in terms of rectifying any negative experiences but also in terms of implementing changes that customers feel strongly about (viz. the mannequins example). Global expansion has been a path that the group has implemented at a steady phase, undeterred by economic slowdowns, cut back in public spending and recessionary trends impacting the fashion industry. The global expansion strategy has been carefully planned and executed, by establishing a presence in markets or regions of interest and by opening a distribution center that can cater to regional demand. The group has established a presence in China, with a distribution center in Hong Kong catering to regional demand.
In terms of group level brand strategy, it has been about entering segments that have potential and where the concept of fashion e-tailing can be successfully implemented. Menswear and the more recent entry into sportswear have been carefully considered decisions. The move into children's wear is imminent, but the group has adopted a slow and cautious approach towards it.
Becoming a success in menswear is a significant achievement for the group, as it is a challenging segment to break in to. Additionally, it requires a strong level of pull to get men interested in the channel, for a brand that has always been traditionally associated with women. The entry into the beauty segment is also a strategic decision to be present in segments where there is significant potential for growth.
The group recognizes the fact that there are elements of high fashion that it can't change. The launch of the glossy "Porter" magazine priced at USD 9.99 is a move to re-create the traditional high fashion lifestyle of reading glossy magazines. This is an attempt to give its customers a more holistic experience of the brand, using multiple channels like the websites, social media presence, glossy magazine and through mobile and tablet apps. Net-A-Porter uses "content marketing" as a tool extensively and uses it to create pull for the products listed on the group's websites. The brand is socially savvy through its presence on Twitter, Facebook, Instagram, Pinterest and other popular social media websites.
The overarching aim is to remain not only relevant, but go one-step ahead the traditional model of high-end fashion retailing. Natalie Massenet's influence and contacts in the fashion industry certainly help, but Net-A-Porter is an entity in its own right now and does not need to support itself on its founder's shoulders. The group's almost over-zealous commitment to enhancing the customer experience has been one of its key pillars of success. The online shopping experience offered by the group also does not have any limitations around the typical characteristics associated with fashion retailing. Updates and refreshes to designer listings are fast and immediate and fresh lines come in very quickly. Consequently, the group's websites are never out of date and always have a feeling of being able to offer something "new" and "different". The group utilizes its strong capabilities in information technology and digital by tracking the shopping and advice seeking behaviors of its customers. This behavioral data is then used to create more customized offers and recommendations for an individual customer.
Net-A-Porter Group manages and operates the portfolio brands using a "branded house" principle, wherein the corporate or master lends the credibility and image boost to sub-brands. The names of the group's segment driven businesses draw inspiration from the flagship brand Net-A-Porter. Consequently, there are sub-brands like MrPorter.com, Sport-A-Porter, Petite-A-Porter and the Porter magazine. The flagship site's brand image and appeal has been successfully used to bolster awareness, credibility and appeal of the sub-brands.
The advertising for the group's digital assets is also done in a focused manner, with print campaigns in high-end fashion magazines or outdoor advertising on vehicles that deliver fashion materials across the city. The name of the website owned by the group, where one can buy designer brands can be bought at significant discounts, is TheOutnet.com, which is a strategy to preserve the exclusivity and high-end premium image of the Net-A-Porter "branded house" but still tapping into the volume driven discount buyer segment.
Future challenges for Net-A-Porter
Keeping up with constantly changing shopping habits: High-end luxury fashion is an extremely fickle industry, where styles and trends can go "in" or "out" of vogue in a matter of weeks, if not days. Net-A-Porter's challenge is to constantly keep up with this pace of change and rapid obsolescence of trends in the industry. Additionally, it is very selective about the designer and pieces of the designer's collection it lists on its websites, which leads to a very challenging task of constant replacement in an exclusive collection of fashion and accessories. Net-A-Porter has been successful in leveraging social media to maintain a high degree of visibility and relevance in the eyes of its customers, but it needs to keep pace with the speed with which news, viewpoints, trends and opinions flow across digital channels. Net-A-Porter's advantage in terms of meeting this challenge is the fact that it was born as a digital business and has always been structured for the digital age.
No store environment: As mentioned earlier, Natalie Massenet has been credited with changing the way we shop. Her ability to get high end designers to sell their collections online, was almost like a coup-d'état in the traditional world of high-end fashion retailing. Even though Net-A-Porter has proved that a luxury fashion buyer does not need to touch and feel the product, but the importance of touching and trying a luxury fashion item or accessory is still a common and prevalent activity. In the absence of a physical store environment, a customer on the Net-A-Porter website cannot touch and feel the item, cannot try it on and there is no assistant to talk to or take advice from.
This is primarily the reason why an impeccable customer service has always been the focus of Net-A-Porter from its very first day in business. Although one cannot completely replicate the store environment, but a website with superior design, top notch functionality and navigability can come close to this environment. Net-A-Porter needs to maintain a high level of technical and visual finesse on all its digital properties. Any flaws in the functionality of its websites can have serious consequences on the company's revenues and profitability. To compensate for the loss of a personal assistant in-store, items on the websites must have detailed descriptions.
Global demand handling and distribution: As the company grows and expands globally, it has followed a strategy of opening a supporting distribution center covering the globe. But with a worldwide delivery footprint, the company has to constantly monitor the status of its deliveries across the world. As the business expands, the company needs to have an extremely reliable system of delivering products across the world. Though it can still deliver products in an efficient manner, it is obvious that global distribution systems of the group will be challenged in this growth phase.
The merger with Yoox has indeed helped Net-A-Porter gain access to Yoox's state-of-the-art logistical and operational capabilities and helped mitigate some of its global distribution challenges. In terms of demand handling, Net-A-Porter targets the in-season, full-priced market while Yoox targets the off-season market – this helps to prevent the possibility of cannibalization across both groups. However, whether or not the new organization can optimally leverage its previous companies' advantages is still an uncertainty that only the future can tell.
The company needs to have a very reliable distribution network keeping in mind the cost of the items that it distributes. Net-A-Porter's internal customer care department will increasingly need to play a strategic role going forward.
Identifying new opportunities for growth: Net-A-Porter has successfully entered and expanded its product portfolio through its foray into menswear, sportswear and beauty. As these product segments establish themselves as revenue drivers for Net-A-Porter, the group needs to constantly seek out new opportunities for growth.
The global economic slowdown, which has also dampened enthusiasm in lucrative markets like China, is a significant factor to consider. The company has recently opened a distribution center in Hong Kong to support the regional office in Shanghai. Fluctuations in demand can make distribution centers unprofitable. This is an important factor to consider in an expansion strategy. The specific challenge for Net-A-Porter is the small, exclusive product segment it operates into. Fluctuations in demand can impact revenues and profitability in the short and medium term.
Maintaining brand exclusivity: The flagship Net-A-Porter website and the other digital properties have been successful due to the high degree of exclusivity they offer to their customers by having on sale carefully selected, hand-picked items out of a bigger collection. To continue on the growth path successfully, this exclusive and high-end image should not weaken.
Also, online commerce quickly generates copycat and replica offerings. Net-A-Porter needs to be vigilant about these replica websites that can undermine the exclusivity and steal share from Net-A-Porter. A case in point is the website MyTheresa.com, which looks very similar to the Net-A-Porter website in terms of layout, navigability and functionality. It won't be easy to copy Net-A-Porter, who are way ahead in their strategy of using the website as the primary purchase channel.
Net-A-Porter's business model is based on buying and pushing merchandise out to customers. As technology advances and online capabilities are enhanced, new business models have emerged which may threaten Net-A-Porter. One example is Farfetch, whose business model potentially fits better with the strategies of luxury brands. Farfetch is a platform player and it works by aggregating the inventories of its boutique partners, without holding any inventory itself. Rather, Farfetch coordinates orders with boutiques, who then fulfills them. By partnering with boutiques and not managing any inventory, Farfetch is able to offer a wider selection of brands to customers. Hence, Net-A-Porter needs to tweak its strategy to be able to sustain an appealing competitive advantage to retain customers.
The current brand strategy adopted by Net-A-Porter is to keep the "branded house" offerings separate and the individually branded entities to target the specific segment they were designed to target.
Another challenge for Net-A-Porter is to avoid become the "everything for everybody" online fashion brand, which will lead to immediate loss of brand equity and high end customers. The growth of the group, driven primarily by the flagship website, is strongly driven by the fact that it caters to the tastes of a selected group of individuals who have interest in high-end fashion and luxury items. This exclusivity needs to be maintained and strengthened going forward, as competition in fashion retailing increases.
Leadership and cultural change from merger: With Natalie Massenet's step-down in September 2015 after the merger, the leadership torch has been passed on to Federico Marchetti who has since taken over as the CEO of the Yoox Net-A-Porter group. A couple of months into his new role, Marchetti had already visited the group's UK and US offices and distribution centers. He has expressed that the culture of Yoox and Net-A-Porter is in fact very similar as both have a strong focus on serving the customer.
It is important that the group handles this leadership and organizational change in a smooth and intelligent manner. Senior management people who take on the strategic reigns of the company should understand and believe in the group's vision, work hard to implement it and keep the group and its brands strong in the specific segments they operate in. Net-A-Porter has not been apprehensive about hiring new people straight into senior roles and should continue doing so till the time a strong team has been assembled at the top.
The common credentials that this group of people should ideally share is a keen eye for high end fashion, the ability to predict and influence trends, the passion to compete and operate in a tough and extremely competitive category and have the perseverance and patience to develop and strengthen a world class business.
Conclusion: The Net-A-Porter group has the potential to further expand
Net-A-Porter is today a strong global fashion powerhouse in the luxury retail market. During the initial years of its inception, it has managed to successfully capture a niche advantage in the online marketplace for itself, and consequently enjoyed market leadership for a good decade. Its constant expansion into new geographical markets, unwavering focus on the customer experience, and product development strategy has served it well over the past 17 years in business.
However, the business landscape in the 21st century is characterized by constant and rapid change. Net-A-Porter's recent merger with Yoox is a very good test of the sustainability of Net-A-Porter's business strategy and its resilience in dealing with change. Going forward, it will be interesting to see how Net-A-Porter will tackle challenges and tweak its strategy to take on new e-tailers in the market, to enable sustenance of its market share in the luxury world.
Insights links
About the author: Martin Roll – Business & Brand Strategist
Read about ZARA: The Secret of Zara's Success: A Culture of Customer Co-creation
Read about Uniqlo: Uniqlo – The Strategy Behind The Global Japanese Fast Fashion Retail Brand
Read about Forever 21: Forever 21 – Fast Fashion Retail Brand With An Edge
Read about Charles & Keith: Charles & Keith – A Truly Successful Asian Global Fast Fashion Retail Brand
Read more: Insights & Articles