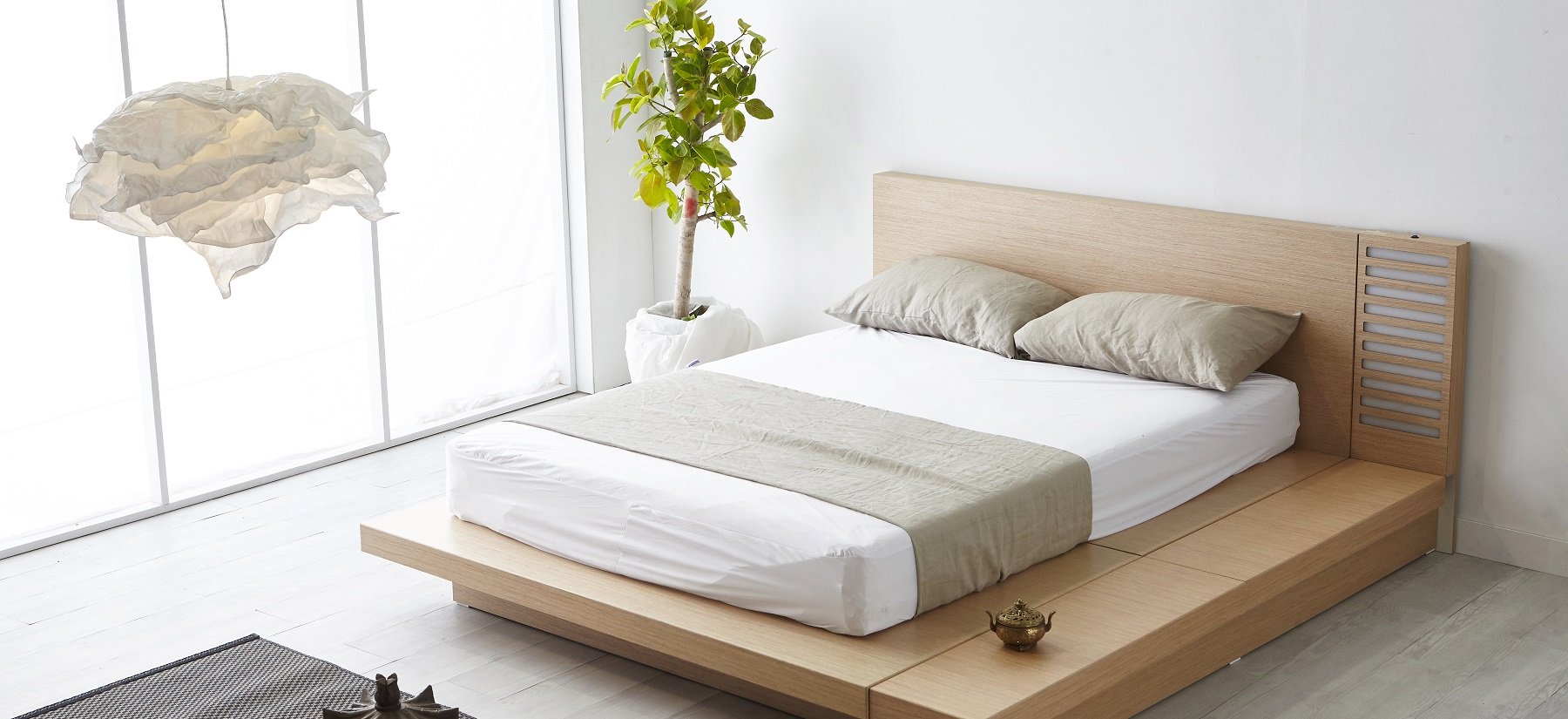 In today's marketplace full of brands screaming for attention, Muji represents the antithesis of consumerism. Founded in 1980, Muji is a global Japanese retail company selling a wide variety of household consumer items, furniture, clothing, and food products. Muji is most well-known for its philosophy of functional, quality design with a Japanese minimalistic aesthetic, offered at a reasonable price. The brand's relentless focus is on the product and does away with any unnecessary decoration or ornamentation. Muji is obsessed with minimalism, reflected in all its brand elements which embody "'Less is More".
Introduction to Muji
Since the 1950s when brands were born in the age of modern marketing, companies have tried to differentiate themselves from their competitors through branding and identity creation. To succeed in the marketplace today, it is not only mandatory for companies to offer high quality products. In addition to that, a strong brand management practice needs to be in place. Today, it is almost impossible to identify a category leader that does not also embody a certain personality in the marketplace. In comes the Japanese antithesis – Muji.
When the company launched in 1980, Japan was very brand conscious. Japanese consumers were willing to pay high prices for branded products, and their love of brands sparked the emergence of a mass-luxury market where owning expensive, exclusive products seemed essential rather than aspirational. Muji's generic, brand-less and anonymous products were a statement against the excessive labeling and high price tags accompanying luxury goods. While it was popular at the time to buy a brand-name product regardless of its practicality, Muji had foreseen that a growing segment of the population placed a premium on functionality, affordability and quality over marketing hype, inflated price tags, and status symbols.
Its philosophy of simplicity and universality has indeed seen the company through its entire 40-year history. In 2001, when car companies were rushing to produce the fanciest cars and marketing them as the coolest cars, Muji partnered with Nissan to launch the 2001 Muji Car 1000 – essentially a Nissan K11 March with no branding, no paintjob, in the absolute basic specifications available. The company's persistent non-branding effectively became its unique identity.
Muji Brand Story
In a marketplace full of brands screaming for attention from consumers through both online and offline advertisements, Muji (full name: Mujirushi Ryohin) can be translated to "no brand quality goods". A retail company originating from Japan which sells a wide variety of household consumer items, furniture, clothing and food products, Muji is most well-known for its philosophy of functional, quality design with a Japanese minimalistic aesthetic, offered at a reasonable price. The brand turns the focus towards the product and does away with any unnecessary decoration or ornamentation. Everything about the brand, from its minimalistic logo, packaging and store design, embodies "Less is More". Muji is also known to be the precedent of the current "Marie Kondo" trend of decluttering and keeping organized.
Launched in 1980 with only 9 household and 31 food products, Muji started as a product brand within supermarket chain The Seiyu in Japan. The Muji product range was designed to offer cheap and good quality products and were marketed using the slogan "Lower-priced for a reason". Wrapped in clear cellophane, with labels of plain brown paper and red writing, the original range focused on ways to save the customer money. While other shops only offered intact, perfect slices of dried shiitake mushrooms and threw the remainder ends away, Muji decided to package the ends and sell them. While other shops only sold straight spaghetti and threw away the U-shaped ends, Muji decided to package the U-shaped ends and sell them.
Therefore, the brand is also distinguished by its emphasis on recycling and its avoidance of waste in production and packaging. From its refillable pens, notebooks, bottles to soap dispensers, Muji is indeed making a loud statement in today's world of consumerism.
According to its official website, Muji's corporate philosophy consists of 3 pillars:
Quest Value: Identify and deliver MUJI value and appeal from the perspective of the people who use our products
Positive Spiral: Work toward global growth and development by operating a fair and transparent MUJI business
Best Partnership: Deliver the abundance inherent in good products by respecting associates and building relationships of trust with business partners
Its global expansion journey started in the late 1980s when Muji participated in an exhibition of Japanese products in London. This sparked great interest from British retailers including Harrods, but the brand declined the partnership citing business culture mismatch. Later, Muji launched a joint venture with design-focused UK department store Liberty, marking its first foray overseas. Its philosophy towards expansion is to be slow and steady – it only opens its second store in a region after the first has proven to be profitable and operational issues have been worked out.
Today, the brand has 970 Muji stores in 31 countries around the world including 479 in Japan. It opened its first European store in London in 1991 and has 42 stores in Europe and 19 stores in USA and Canada. With an annual turnover of USD 1.7 billion as of August 2020, Muji carries more than 7,000 items ranging from clothing and household goods to food and even houses. Every product is designed to be simple, neutral, multi-functional, lasting, and to improve the home experience, from aroma diffusers providing relaxation, to 90-degree socks that don't slip, to ergonomically designed cushions providing ultimate comfort.
Muji Brand Strategy
Muji's no-brand strategy appeals to a unique group of consumers in the market who are tired of consumerism and prefer a refreshing alternative to traditional branded products. With packaging kept to a bare minimum and limited natural colours, its products are aesthetically attractive to customers who prefer unbranded products. This is reflected in its corporate vision to "be natural without name, be simple and be earthly".
Some of the key brand success factors for Muji includes the following:
Design minimalism: The winning formula of Muji and the primary reason the brand stands out in the market is its unwavering focus on the product. Muji designs its entire organization's operations with the primary focus on the product itself, which leads to waste reduction and an emphasis on recycling.
It examines products through three lenses, as articulated in its three product development priorities: material selection, process streamlining and packaging simplification. Muji searches worldwide for the most suitable quality raw materials, even materials that are typically discarded by other manufacturing companies. Processes that have no bearing on a product's quality are eliminated. For instance, if the bleaching process for pulp is omitted, the resulting paper is light beige in color. Muji realized that this paper can be used for its packaging and labels as there is no additional value in bleaching the paper to turn it white. The resulting paper is remarkably pure, natural and refreshing when combined with its products – a large contrast to the over-embellished products in the marketplace.
In terms of packaging, Muji uses bulk, standardized packaging to highlight the natural colours and shapes of its products, while at the same time conserving resources and reducing waste. One of Muji's huge design successes is the brand's refillable dispensers for shampoo, soap and lotion. Through ethnographic research, Muji realized that a common problem faced by consumers was messy bathrooms filled with visual clutter from various product packagings. Through incorporating these findings and its design capabilities, the refillable dispensers were born.
The Muji design process resists technology for its own sake, and prototype designs are produced on paper rather than computers to discourage unnecessary detail. Muji's number one design priority is always how the consumer would use the product, and this influences the manufacturing process. Finishes, lines, and forms are minimized for manufacturing ease.
As a result of this focus placed on product design instead of branding, Muji's products became highly sought-after very quickly after its launch and sent shock waves not only through Japan but across the entire world.
Personalization through universality: With simplicity and universality at the forefront of its design principle, personalization can easily be applied to its products. Customers can unlock their creativity through personalizing notebooks and gift bags at the free stamp station available in every store, or even personalizing embroidery on fabric tote bags through custom orders.
Each product is akin to a blank canvas, allowing the consumer the flexibility to interpret and bring out his or her individual style in using and designing the final product, thereby expressing their personalities, feelings and thoughts by using Muji's products. This effortless and clever design strategy has not only helped solidify Muji's brand identity in the market but has also allowed it to strengthen its equity in different market and product segments.
Leverage on digital: Another winning formula is Muji's ability to leverage digital in order to serve its customers' evolving needs. When it discovered that customers often browsed for products on its website before going down to purchase the products in-store, it developed a mobile app named Muji Passport in May 2013 to build a closer relationship with its customers and enhance in-store experiences. Muji's Chief Marketing Technology Officer, Kosuke Hamano has expressed that the primary objective of the mobile app is to promote brand communications and drive in-store traffic, versus only using it as another platform to push sales.
Firstly, the app enables customers a convenient platform to search for store and product information and availability in stores. Secondly, the app enables the company to capture clickstream data including purchase trends and activity from the app and connect it with existing point of sale data and other customer data. This in turn allows it to execute more timely, well-targeted and location-specific in-app push notifications of personalized coupons to customers. Customers love this functionality, reflecting a 46% increase in in-store spending post-launch. Thirdly, the app also functions as a customer loyalty card. Customers are rewarded with redeemable points for checking into stores, writing product reviews and making purchases, which they can use on future purchases. Additionally, the app also helped save Muji millions of dollars from printing traditional flyers.
The app has over 2 million monthly active users today and has indeed successfully and substantially enhanced the customer experience for Muji by connecting the digital and offline customer journey.
Muji Brand Architecture
Since it launched in Japan, Muji has always stuck to its roots of providing functional, value-for-money products. As a result, the brand has always enjoyed success from positive consumer perceptions of its beautifully simple, useful and affordable products. It has followed an expansion strategy using the same core principles into other product categories including a café, packaged food items, homes and hotels, and even a campsite. The Muji brand portfolio consists of 5 brands.
The brand architecture follows a classic branded house strategy. Muji is the brand while its subset brands include the following:
Muji retail store: This is Muji's primary brand where it offers all its home products from socks to luggage bags to food items. This represents Muji's original offering when it was first founded in 1980. Products are kept affordable and accessible to the mass consumer. As the Muji brand begin to mature in markets, it also started to offer customization services for example the embroidery and essential-oil-making services, and even interior design services.
Café&Meal Muji: Café&Meal Muji is a cafeteria dining concept that aims to cook food as simply as possible to bring out the natural taste of fresh ingredients, amidst a relaxing and clean ambiance. The focus is on the quality of ingredients, as seen in the brand's 16 Grain Rice, 100% raw sugar and fresh yuzu juice from Kitagawa-Mura.
Muji Outdoor: As part of Muji's sustainability efforts, it operates three campgrounds in Japan across Niigata, Gifu and Gunma, three scenic areas well known for outdoor recreation, occupying a total of approximately 230 hectares of forest. To help customers enjoy the outdoor experience that these campgrounds offer, Muji provides everything from boats, tents to fishing rods. Outdoor classes taught by the local communities including kayaking and making stone-fired pizza, and a Kids' Summer Camp are also offered to educate consumers of the natural environment.
Muji Home: In August 2017, Muji launched the Muji Hut in Japan, its brand-new prefabricated house. It is designed to be functional in any landscape, including mountains, oceans and gardens. Retailing for USD 27,000 and measuring 100 square feet, the house includes all the materials and construction costs necessary for assembly.
Muji Hotels: Muji has opened hotels in Shenzhen, Beijing, and most recently in Ginza, Tokyo on the 6th – 10th floors of Muji Ginza in March 2019. Muji acknowledges that travel has become a necessary part of the modern consumer's life and hence seeks to use its hotels to help consumers experience the Muji philosophy through its products and service. Muji Hotels offer a pleasant, restful and local stay at a reasonable and affordable price. Every detail, from the texture of the bath towels, to the layout of switches, to the restaurant menus help to create the best possible travel experience for the consumer.
Muji Brand Communication
Muji spends very little on classical marketing in the forms of product advertisement or promotion. In fact, it does no advertising even on its own products, in line with its minimalistic ethics. Its success is attributed to word of mouth, a simple shopping experience, and communicating its anti-brand identity.
Instead of doing storytelling through traditional advertising, Muji focuses on showing and demonstrating to the masses the thought and philosophy behind its products. It does this through the press and through conducting in-store events and lectures. In 2016, Muji hosted a talk at its New York City flagship store as part of the release of its clothing line made from recycled textiles. Featuring the textile designer Reiko Sudo, the event attracted over 100 people to the store. Muji also supplies products to the Museum of Modern Art in New York City, demonstrating its functionality and artistic value to the masses. Its stores include experience stations like the stamp stations and aroma stations where customers can participate in customizing products, bringing the Muji concept to life.
Besides stores, Muji also uses its digital platforms to communicate its anti-brand identity. On its website, it communicates its brand philosophy through a series of short 10-second videos showcasing how its products are used in the home and how the products help to simplify and enhance a user's life. These videos use a characteristic to-the-point, no-frills communication style and approach with only the product benefit explained through video footage of product usage, with minimal music. For example, the video showcasing one of Muji's signature products – its wall-mounted CD player – shows how the user can easily operate it simply by inserting the CD and pulling a string, in just a few video frames.
Another digital channel Muji uses to communicate its brand identity is social media – Facebook, Instagram and Twitter. The brand's content on social media is similarly designed to be sharp and short, without any gimmicks or humour used.
In addition, Muji communicates its brand aesthetic through campaigns. From 2003 to 2009, Muji had a print campaign named Horizon, led by Japanese graphic designer Kenya Hara. Hara described Muji's advertising as "not dispatching information from one entity to another, but facilitating the mutual exchange of information. In effect, Muji's advertising and products offer an empty vessel for the audience to supply the meaning themselves". This print campaign primarily featured a man in the middle of a vast snowscape against a blue sky. The visual was intended to not include any Muji product but instead allow users to freely imagine what they feel Muji to be.
Muji-to-go was another campaign launched in 2014, which showcased a partnership between Japanese airline ANA and Muji. With a tagline "Family" is a journey. Its memories shape us. How far can we actually go? To the back of the Earth, Muji is with you.", this campaign focused on the family as a unit that bring happiness to individuals, and how Muji can accompany them in this journey towards fulfillment.
Another important brand communication tool that Muji uses is collaboration. Muji collaborates with many brands in a wide variety of industries in order to further emphasize the brand's ethos of simplicity, universality, and ability to personalize and customize. Across the years, it has collaborated with the following brands and industries to produce new and innovative products.
Nissan (automotive): As mentioned above, Muji collaborated with Nissan to create the 2001 Muji Car 1000 in the most basic specifications
Lego (toys): In 2009, Muji partnered with the Danish toy maker to create new Lego 'bricks and paper' kits, a DIY toy set allowing children to construct 3D animals and other toy figures, including spinning tops, toy animals and airplanes. Players can also invent their own custom objects by cutting and punching paper to build with the Lego pieces, using no less than Muji's unique hole puncher. This was a great branding success as it combined the two brands' focus on customization – Lego offers consumers endless building possibilities and Muji offers consumers endless creative possibilities through the use of its multi-functional products
Merci (clothing and home products): In 2018, Muji partnered with French retailer for a collaboration showcase called Unit Merci Muji at Merci's flagship store on boulevard Beaumarchais, Paris. The collaboration demonstrated the versatility of Muji's stainless steel modular unit shelf together with the compatibility with Merci's visually appealing merchandise
Barcelona short-term service apartment brand Whotells (tourism & hospitality): Muji has collaborated with the hospitality brand to design the interior of the service apartment units. Furnished with unbranded and minimalistic aesthetic, the collaboration enhances the mood of each unit and offers a homely ambiance for travelers
Muji pop-up design stores (fashion): Muji has launched numerous pop-up design stores globally in large shopping malls across Bangkok, Melbourne and Shanghai. Most recently in January 2019, it hosted a pop-up design store at the Kamppi shopping centre in Helsinki. The purpose of these pop-up stores is to educate consumers on the Muji philosophy and brand proposition, as well as to associate the Muji brand with design-savvy consumers in the heart of these cosmopolitan cities.
The Muji sustainability approach
Today, sustainability in business is a hot topic and is now quickly becoming a must-have hygiene factor for companies that want to resonate with and win the loyalty of its global customers. With an extensive and expanding supply chain of 200 suppliers with 800 subcontracted manufacturers across 20 countries in Asia, Muji's scale of production of various apparel, household goods and food products is large and its impact on the environment cannot be underestimated. Muji understands this, as evident from its numerous environmental efforts.
Muji follows 3 manufacturing standards in its product development:
Good Product Standards (quality): By producing high quality goods, Muji guarantees a longer product life and hence reduces the frequency of product replacement
MUJI Code of Conduct for Business Partners – Environment, Labor, and Safety Management: Muji strives to ensure that all its activities including those of its business partners do not contribute to human rights issues, including harassment, discrimination, modern slavery and human trafficking. Its Code of Conduct is based on the 10 principles of the UN Global Compact and the Core Labour Standards of the International Labour Organization (ILO)
Prohibitions and Restrictions on the Use of Materials: Muji seeks to restrict the use of substances that are known to have a significant impact on people or the environment and reduce waste by standardizing modules, facilitating disassembly, and reducing packaging
Besides these manufacturing standards, Muji also focuses its sustainability efforts on projects with the aim of reaching out to and impacting local communities. Its corporate website indicates the firm's CSR program "100 Good Things", which are broken down into 5 pillars:
Think Earth: Under this pillar, Muji aims to imbue environmental friendliness into its processes, including using reclaimed wool to produce its sweaters, recycling textiles and by-products, and installing solar panels in its distribution center.
Connect with Locals: Under this pillar, Muji aims to impact local communities through both financial and non-financial means, including launching One Village One Product Projects (OVOP) in developing nations such as Kyrgyzstan, with the aim of creating jobs and stimulating the local economy in these regions. Another initiative is Cotton My Bags, which involves the production of cotton bags at a dedicated sewing plant in Laos, creating job opportunities and leveraging on the highly skilled workers in the area.
Think as Consumers: Under this pillar, Muji aims to maximize the value that the Muji brand can bring to consumers. This includes initiatives crib rental program for mothers, a "Child Chemo House" as a treatment centre for children with cancer, designed with the children's quality of life in mind.
Prosper with Suppliers: Under this pillar, Muji seeks to help its suppliers as much as possible through maximizing the economic opportunities they have. For example, Café & Meal Muji Japan supports local farmers and growers by using their products, including cattle milk from Tochigi, black tea from Okinawa and Tosa Pomelo from Kochi. Muji is also looking to increase the use of organic cotton in its products as organic cotton is grown in a chemical- and fertilizer-free environment and is hence safer for its suppliers' employees. In 2016, the Ryohin Keikaku Group became a partner of the Better Work Programme, a collaboration between ILO and the International Finance Corporation (IFC).
Respect Co-Workers: Under this pillar, Muji aims to provide its employees with the best possible working environment as it believes that happy staff will lead to high efficiency, productivity and high quality design and products. Since 2007, the Ryohin Keikaku company has set up a no overtime policy. Since 2000, the company has started hiring disabled individuals and followed up with a Heartful Project in 2009 with the aim of providing coaching and development to these staff members.
Muji's future brand and business challenges
Despite Muji's success and its ability to amass a cult following of consumers who live and breathe the Muji philosophy globally, the brand cannot be complacent. Instead, it needs to constantly find ways to evolve its products along with modern lifestyle changes and find more ways to apply the Muji philosophy in various aspects of the lives of its consumers.
Some of the challenges that Muji will face in the coming years include the following.
Stay true to the Muji brand's roots: Muji must ensure that it always puts and sustains focus on its no-brand identity. In collaborating with the other brands, there may be a risk of brand dilution as consumers may be distracted by the other brands and their unique value propositions and offerings. To mitigate the risk of dilute brand perception towards Muji, the brand needs to be very strategic in selecting brands that share and embody similar values as Muji.
Muji's continued success will depend on its ability to mirror its philosophy of simplicity into all aspects of its operations. Hence it will be important for the brand to place relentless focus on this.
New market entrants and counterfeits: Given the huge appeal of the minimalistic aesthetic in the modern consumer's world, it is not surprising that many new competitors have jumped on the bandwagon and set up similar store concepts as Muji. A few examples of brands which have created similar home goods concept stores boasting minimalistic and functional products are Daiso, Miniso, IUIGA (in Singapore), Nome and OCE (in China). These brands have been expanding globally very rapidly in recent years.
Even IKEA, although not a direct competitor in philosophy, can also be considered a competitor – the Swedish brand focuses on offering products with functionality, good organization and style at affordable prices – a proposition that has many overlaps with Muji's.
Apart from the threat of new entrants, in Muji's second largest market outside of Japan – China – there have been cases of counterfeit stores mimicking both the products and interior design of real Muji stores. In fact, this started as early as the 2000s – another company with 14 stores had used its name together with the Japanese characters, to sell cheap, colourful and poorly designed products. Counterfeiting is not an uncommon problem for brands to tackle in China as the Republic attempts to overcome its country of origin challenges. This is made worse with Muji's the simplicity in Muji's products, making it very easy for copycats to manufacture similar items. To combat this challenge, Muji opened its first Shanghai store in 2005 and created a department to set rules for store design, layout and merchandising, trained all frontline staff and streamlined its operational processes. This not only ensured consistency across all stores, but also sought to firmly communicate and correct the Muij brand perception in consumers' minds.
Hence, instead of succumbing to the price competition, Muji needs to find ways that it can further differentiate itself while staying focused on its brand identity. This could mean investing more on innovation and consumer research to design better products than its competitors.
Global expansion: Revenues outside Japan now contribute to 35% of Muji's business. With this growing proportion, it is crucial for Muji to continue expanding globally. However, this does not come without challenges. For example, due to high shipping, rental, labour and construction costs in USA, its store sizes, products offered, and low product pricing are limited. Muji plans to overcome these challenges by manufacturing some of its higher-margin products like its home storage systems in the Americas and carefully selecting the perfect subset of products for each location. In addition, to overcome fierce competition without advertising, Muji has relied on innovation to bring in new retail concepts its USA stores, like its create-your-own-essential-oil and embroidery services. Moving ahead, Muji will need to pay close attention and conduct keen market research of the cities it plans to expand into to successfully turn its stores in new locations into profitable ones.
Going local: While most of Muji's products are universal, it is important for the brand to also be sensitive to catering to consumers' needs in local markets. For example, it took Muji almost a decade to introduce bedsheets that fit standard Chinese beds, demonstrating the need for the brand to pay more attention to offering products that cater to local needs. In September 2019, it opened its first development office in China with a Consumer Lifestyle team responsible for monitoring local trends. While this is a good start, Muji also needs to ensure it does the same for the other markets it has expanded to.
Trademark issues and media management: Despite Muji's relatively quick global expansion, it had its fair share of trademark issues. During its expansion in China in 1999, the brand's application to trademark the names "Mujirushi Ryohin" in Chinese characters and "MUJI" in the alphabet was partially rejected, as the Chinese authorities had granted those names to a Hong Kong-registered company in 1995. Muji was then forced to file a lawsuit in 2000 to secure rights to retail under its own brands in China. With the widespread public attention during these periods, it is critical that Muji communicates hard facts to the public in a timely manner in order to manage consumer perceptions towards its brand.
Apart from trademark issues, Muji has also faced the challenge of having fake news reported on its manufacturing processes. In March 2017, state-run China Central Television's annual consumer rights day show featured Muji and falsely claimed that the brand was selling food products made in areas of Japan banned from exporting to China due to the Fukushima nuclear disaster in 2011. Although these rumours were dispelled later, there was a significant damage to Muji's market share and hence brand equity. For a market that contributes 18% of the company's total global revenue, Muji needs to have a solid public relations and communications strategy in place to manage any future media misrepresentations in order to protect its market share.
Putting the customer first: Although Muji's customer loyalty app has had a good head start, it will be important for the brand to avoid complacency and assume that they already know the customer. In times of disruption and quickly evolving customer needs, it will become even more important for Muji to continue keeping a close eye on how its customers interact with the brand in order to design and implement initiatives to further enhance the customer relationship.
For example, in 2013, there was widespread consumer discontent towards Muji's product "Sharks' Fin Soup for Rice" as it was alleged that Muji was supporting the "finning" of sharks and using Blue Shark, a threatened species, to create this product. Muji react to this by publishing a statement clarifying that its production processes do not support finning activities and that the Blue Shark species that it uses belong to the lower risk species and are not near extinct. Although Muji managed to successfully appease consumer discontent and continue selling the "Sharks' Fin Soup for Rice", it will need to pay more attention to what today's consumers care about, try to anticipate their sentiments towards certain products and react accordingly.
Continue to leverage and harness digital: In today's world of disruptive technologies, it will be critical for Muji to keep abreast with leading digital capabilities and constantly find ways to better the customer experience. Apart from the overwhelmingly successful Muji Passport app, Muji had introduced a sleep-inducing app, Muji to Sleep, together with the launch of its neck cushion product line. The app offers six different relaxing natural sounds recorded around Japan using the binaural recording method, where the audio frequency gap between the left and right ears syncs with the brainwave cycle, inducing a good night's sleep. This is a good example of how Muji has leveraged digital to further enhance the product and hence customer experience.
Muji has also launched its online store in certain countries like USA and UK. However, it seems to have faced challenges in its e-commerce operations as it has discontinued the online store in markets like Singapore. To be able to fully leverage customer demand especially in developed cities, it will be important for Muji to look into its e-commerce capabilities to enhance the digital experience for customers.
Looking ahead, digital technologies such as artificial intelligence, robotics and block-chain are already making huge waves across industries. The potential opportunities for Muji to leverage and harness these digital capabilities to its advantage are tremendous.
Conclusion: Muji has the potential to become a global lifestyle brand
The Muji brand was set up to be all about simple, functional, minimalistic and quality design, and this is reflected in every aspect of the company's operations, from manufacturing to design to communications. From its retail stores to its hotels and campsites, the anti-brand brand is one of the fastest growing brands from Japan and Asia.
One of the secrets behind Muji's success is its ability to offer a consistent design philosophy that consumers can identify with, across its portfolio of brands. By delighting customers in a consistent manner across all touch points – whether through the design of its home products or its café experience – Muji has created an environment in which it continually exceeds its customers' expectations.
Building and sustaining a no-brand personality that is consistently relevant and that resonates with the customer base will be one of the main challenges Muji will face in the coming years in its quest to continue building up the brand equity. Muji, with its presence in diverse markets, has managed to overcome this challenge of building a relevant and resonant brand personality by focusing on its roots.
The brand's future looks steady but not smooth sailing. Although Muji's brand equity is strong, it needs to be wary of media and news reports on its retail products that may tarnish the brand's reputation. Although this is a threat to every company, Muji has faced this issue numerous times in the past years of its global expansion. Hence, it needs to pay extra attention in managing brand perception through public relations.
Brands that successfully withstand economic cycles stay true to their core. Although Muji has been innovative in the design of its home products and lifestyle experiences, it needs to continuously invest in innovation in order to maintain the focus on its superior design.
Insights links
About the author: Martin Roll – Business & Brand Strategist
Read about Uniqlo: Uniqlo: The Strategy Behind The Global Japanese Fast Fashion Retail Brand
Read about Shiseido: Shiseido – The Iconic Asian Cosmetics And Skincare Brand
Read about retail branding: Retail Branding In The New Digital Age
Read more: Insights & Articles