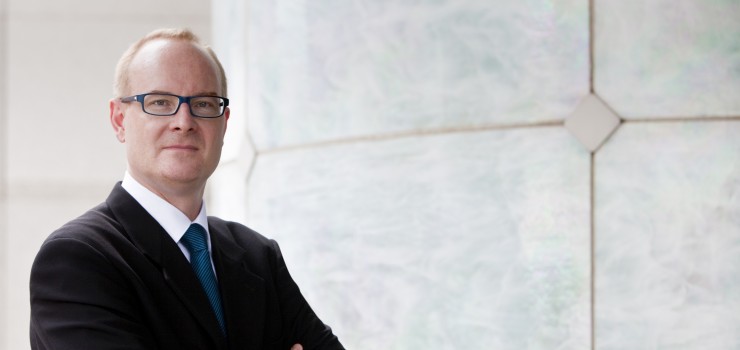 For Suitable For Growth, Martin Roll talks about the state of branding in China and the strategies that will provide a solid management foundation for strong brands. The Suitable for Growth (SfG) project is a joint effort by the Danish Industry Foundation and the Universe Foundation.
Branding has a particular function in the Chinese culture: Buying branded product allows consumers a way to distinguish themselves without stepping outside the norms of the group. Martin Roll refers to this as the phenomenon of "being different – but in the same way".
Chinese consumer can show success and a certain style and taste through a fancy luxury bag like Louis Vuitton, an expensive watch like IWC or a nice car like BMW. Consumers like to show to their peer groups in society who they are and that they are special. But it is important in Asia not to deviate too much so branding needs to incorporate a fine balance. The Western culture is predominantly about Me –  the Asian culture is mostly about We.
A typical Western person aims for self-realization, regardless of the norms of his or her peer groups. Asian people are more concerned with their relationship to others and avoid losing face. These significant differences are reflected in the way different consumers use and are loyal to brands. In the West, consumers choose brands because they speak to consumers primarily as individuals. In China, brands work by having value across various peer groups as a common shared identity and value system.
Brands need to be well-known and have relevant brand equity. In the West, some consumers may deliberately choose small niche brands to go against the mainstream, but this is less likely for Asian consumers. Asian consumers will not have much perceived value from brands unless their groups of peers are familiar with the brand.
Brand success in China requires bold and daring steps
To become successful in China, brands need to get noticed. Some cultures like the Danish culture are under-stated and do not show their virtues explicitly. Sustained success in China requires bold and daring steps, and brands must be prepared to invest significant resources over a period of time to establish strong, sustained brand equity.
Large Danish companies, like Maersk or Danfoss, invested heavily and sustained the effort for years in China, before it paid off for them. But this is just very hard for medium sized companies. Many SMEs do not have the resources to really invest in China. They will go there with a lukewarm budget for 2-3 years, before losing patience, withdrawing and writing it all off as loss. So the decision to invest in China needs to have a long-term horizon and there must be full board support for it. The Chinese will assess a company and its brands on their long-term commitment.
Building up a brand in a B2B context in China is different because there are most often more people involved in negotiation and purchasing decisions. Particularly in Asian companies, decisions can involve a lot of stakeholders. Asian decision makers and buyers are rarely in a hurry. Western executive management teams need to get accustomed to that and be prepared for the journey that entering China is really all about.
Western management teams need to deeply understand Confusian culture, and how to establish Guanxi which is about long-term, trusted relations and connections. In the Western world, importance on relationships also matters, but in China and across Asia it is somewhat more important and works differently.
Branding is the most important asset for a modern corporation. In essence, branding is strategy, and needs to be led by the CEO and executive management team, so the brand is reflected in everything the company does across the organization and towards all stakeholders including customers. A strong brand is clear identity of values and purpose, which is an integral part of the company's whole setup and strategy. There is not one single thing that builds up a brand, the story has to fit all the way round and all parts should support each other.
For example, Singapore Airlines is not just about the pretty Singapore Girls, they have become a world class brand by doing thousands of things right. That is the reason why a successful branding strategy is led by the top as brands need to ensure a very effective operating system, build a strong company culture and make sure the company shares certain values across stakeholders. Singapore Airlines is a very good example of a brand which has sustained its brand equity over many years.
Media link: Read the article: Branding Is Building A Relation – It Takes Time