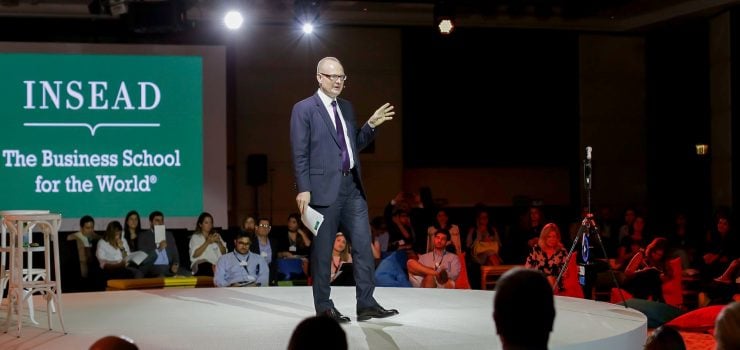 Martin Roll was featured in an exclusive interview with Branding In Asia in February 2016.
Branding In Asia is a source for news, creative work, profiles and insight on branding, marketing, advertising and business across Asia-Pacific. Founded in 2015, it targets business and creative global professionals who are interested in the latest campaign coverage, interviews, new hires and other industry trends across Asia.
In the interview, Martin Roll discussed the current state of Asian brands as well as some of the methods that Western brands can adopt to better reach Asian consumers.
Changes in the Asian branding landscape in the past decade
The Asian branding landscape is undergoing a strategic transformation. With increasing opportunities and further deregulation, home markets are opening to global brands. Therefore, branding is no longer a nice to have, but a critical success factor. Even for brands that are already successful, it is important for them to not be complacent as arrogance has the potential to cause "victory disease" in organizations.
Western organizations have used brands and branding successfully to capture markets and the imagination of millions of consumers worldwide. Now it is time for Asian executives to step up to the challenge and build their own legacies through brand leadership.
The face of business in Asia is changing faster than one can blink one's eyes. Asian companies that used to be back-end workhorses, manufacturing consumer goods cheaply for Western companies, are slowly realizing the benefits of branding. Most Asian firms have traditionally viewed branding as logo design or advertising, but that is set to change as companies realize that branding impacts the entire business – the structure, goals, attitude and the very outlook of those in the boardroom. Asian Brand Strategy explains exactly the implications of branding, its forms and practices, its purposes and its advantages.
Leadership concerns on branding
Martin Roll shares that the questions asked during his global branding seminars and lectures are great and inspiring. They demonstrate the eagerness of brand managers and corporate leadership to excel in this management aspect. However, the difficulty lies in internalizing the branding content, forming their own leadership judgment, and then initiating transformations and implementing the best practices within their own organizations.
Managers and leaders often underestimate how difficult it actually is to build and sustain strong global brands, and to become truly brand-driven organizations. This is especially so for Asian business leaders, who tend to believe that brand building is a tactical exercise they can delegate to lower parts of the organization, and that results will show up quickly. They often struggle to understand the strategic nature of brand building, for which they need to direct and lead the efforts and make profound changes to make it happen.
Companies also often struggle to define a strong purpose and lead their organizations towards it. Businesses need to have a strong purpose so they have a long-term goal, but that also means they need to let go of short-term thinking. Business leaders also sometimes struggle with being a great leader, which requires capability, commitment and boldness.
How Western brands can resonate with Chinese consumers
To be able to capture a larger share of the global market, especially in China where there is rapid exponential growth of the middle class, Western brands need to do 3 things:
Customize their offerings: Brands are about relevance, so western brands need to be responsive to the unique needs and preference of Asian customers and yet retain certain standardized differentiating elements.
Be more culturally sensitive: Western brands that want to be successful in Asia need to be sensitive to Asian cultures, heritage, beliefs and value systems.
Collaborate with Asian brands: To gain a firm foothold in hitherto uncharted territories, it would be most time and cost effective for Western brands to collaborate with local players who better understand the local market, customer and competitors.
Become part of the Asian community: It is vital for Western brands to respond to local Asian tastes, build local relationships, and react to social needs. More importantly, they need to be proactive towards Corporate Social Responsibility (CSR), which will grow significantly in importance throughout Asia in the coming years.
Insights link
About Martin Roll: Martin Roll – Business & Brand Strategist
About Asian Brand Strategy: Asian Brand Strategy
Download sample chapter (PDF): Asian Brand Strategy – Martin Roll
Read the interview: Martin Roll – Author of "Asian Brand Strategy"