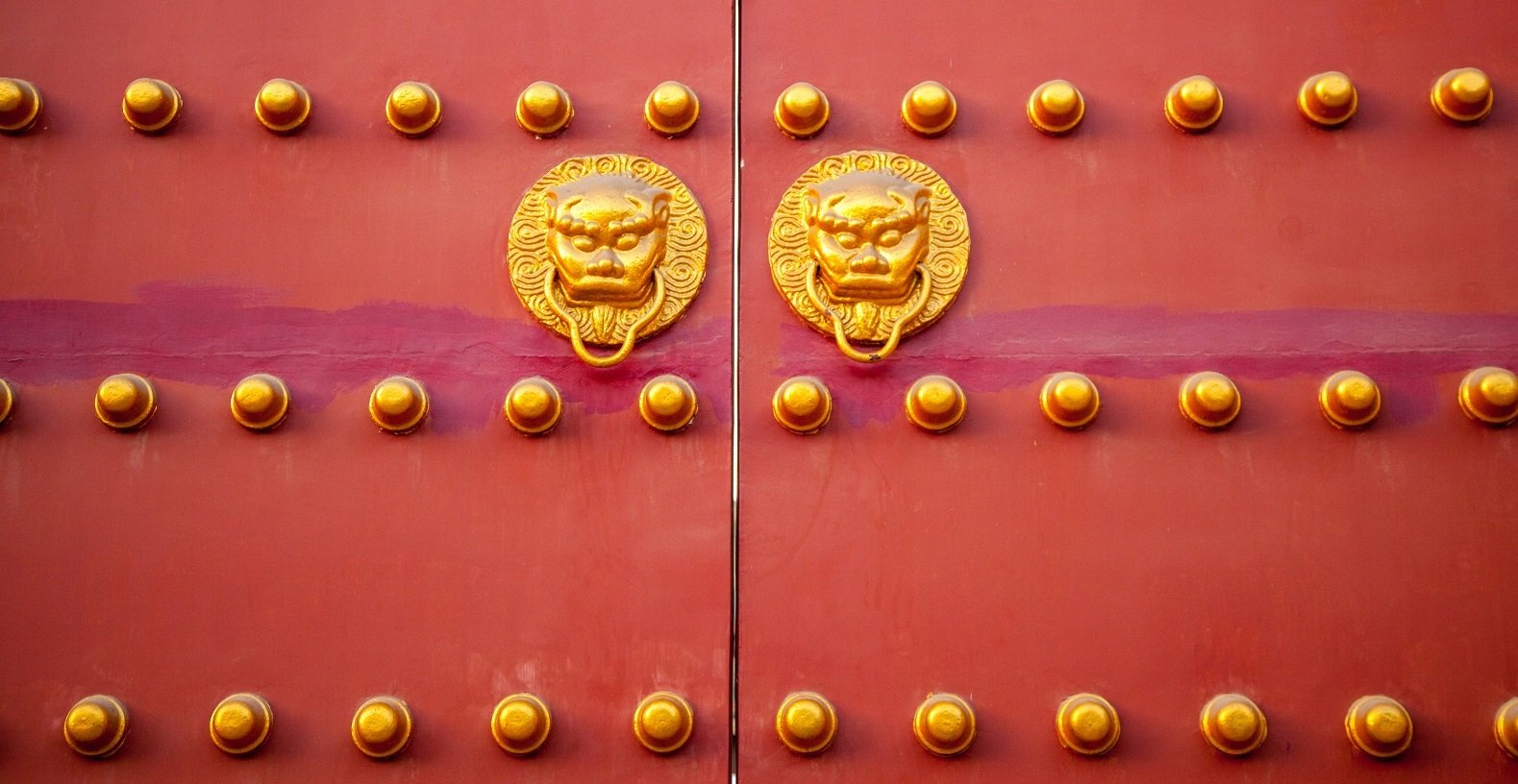 There are over 350 million luxury consumers in the world, according to a 2015 study by global management consultancy Bain & Company. The luxury consumers are distributed across the global markets and the estimate is that there are 50 million luxury consumers in China, 35 million in Japan and 25 million across the other Asian markets.
China also came in top in luxury spending growth globally, with 17% growth from 2014 to 2015, while contributing to 30% of global luxury purchases in 2016.
For several years now, the global spotlight has been on Chinese luxury consumers, and for good reason. In 2015, Chinese consumers accounted for 31% of all global luxury purchases, followed by Americans (24%) and Europeans (18%), according to Bain & Company.
With double digit domestic growth as the norm until recently, luxury goods companies have jumped at the opportunity to expand in China, attracting the Chinese market with glitzy stores and prominent logos. Now, with domestic growth rates falling to single digits due to a slowing economy, Chinese government efforts to mitigate ostentatious displays of wealth, and increased purchases of luxury abroad, global luxury goods companies need to make adjustments to their existing business models to meet the needs of the evolving Chinese market. This requires different strategies for luxury brands in China.
Who are the Chinese luxury consumers?
The vast and growing number of Chinese luxury consumers can be attributed to the rapidly rising disposable household incomes in China. The very wealthy Chinese households are of course powerful drivers of growth for luxury and the prime target for luxury brands. However, the rising Chinese middle-class, consisting of households with incomes between USD 9,000 and USD 34,000, have become the fast rising consumer segment in China – they have become the subject of much attention from global brands.
These new entrants, whom are mostly located in second tier cities, spend large amounts of their income on luxury, using their purchases as symbols to display their increasing social and financial status, and their aspirations to reach status. Even though middle-class consumers spend less in total than their wealthier counterparts, their numbers are significant enough to make a strong impact on total luxury spending in China. According to McKinsey & Company, the global management consultancy firm, the Chinese middle class consisted of 500 million people in 2015. This number is predicted to grow over 550 million by 2022, assuming that population numbers stay constant.
An interesting characteristic of Chinese luxury consumers is that they are comparably younger than their European and American counterparts – 45% of Chinese luxury consumers are under the age of 35, they are on average 14 years younger than their European counterparts, and 25 years younger than their American counterparts. The average age of Chinese luxury consumers is 33.1 years, with more than 80% of all Chinese luxury consumers between the ages of 25 and 44.
In the next three to five years, Chinese consumers between the ages of 25 and 30 will be the prevailing group in luxury consumption. This demographic of China's new middle class is termed as Generation 2.
Women have become an important rising demographic in the Chinese luxury goods market, which has traditionally been dominated by males between 35 and 45 years old. This is because Chinese women are beginning to catch up with men in numbers in the workplace, and thus are gaining more financial independence and social status. As a result, their purchasing power has increased, and they are buying more luxury goods than ever before to reward themselves for hard work and personal accomplishments. With 25% of Chinese women earning more than their male partners, they now account for three-fifths of the luxury goods market.
The global Chinese consumer
Despite the slowing of domestic luxury consumption, Chinese tourists are spending more in luxury retail locations overseas. Of the 27% of total global luxury purchases by Chinese consumers, it is estimated that close to 60% of luxury consumption occurs outside the mainland and abroad. As traveling becomes easier and more appealing, Chinese tourism has exploded, with the number of Chinese tourists exceeding 80 million in 2012. It is estimated that 72% of Chinese tourists purchase luxury goods abroad, and Chinese tourism is becoming an important stimulus to local economies around the world.
It is also interesting to note that Chinese consumers have increasingly diversified their luxury basket since 2016 as they spend more on other categories including luxury cars, fine food, luxury hospitality and designer furniture. Their spending in fine art, luxury experiences (private jets, yachts, luxury cruises) are also seeing a year-on-year steadiness.
There are several reasons why Chinese consumers prefer to buy luxury goods abroad rather than at home, including guaranteed authenticity as well as differences in price. In China, counterfeit goods are rampant, as intellectual property laws are weakly enforced. Buying luxury abroad decreases the concern of accidentally purchasing counterfeit goods for Chinese shoppers looking for high-quality, authentic products.
However, the most prominent reason for buying abroad is the large price gap that exists between luxury products in China and outside of the mainland. Luxury goods are extremely expensive in mainland China because of high import duties, consumption taxes, increasing rental and labor costs of luxury goods stores, as well as inefficient logistics and distribution systems. Price differences, depending on product categories, can range from anywhere between 11-40%. Often, Chinese consumers can actually save money by spending money on a trip and buying luxury abroad instead of buying at home.
The emergence of the global Chinese customer means luxury companies need to be more aware of such discrepancies between the Chinese market and the global Chinese demographic while crafting their business models.
With the prevalence of international Chinese consumers, luxury companies must globalize their marketing strategies to cater to Chinese tourists. Effective methods can include employing Mandarin speaking staff and providing Chinese payment options in stores around the world. With new trends, come new challenges, and luxury companies now have to maintain consistency, excellence, and exclusivity in their products and retail locations around the world. Failing to do so increases the risk of losing consumer trust. However, companies now have the opportunity to provide unique shopping experiences for Chinese consumers abroad that they cannot get at home.
Increasing sophistication of Chinese luxury consumers
Another important trend in the Chinese market is the increasing sophistication of the Chinese luxury consumer, as tastes of seasoned buyers mature with astonishing speed. There is a noticeable shift of demand from luxury products flaunting logos to more understated and stylish products, leaving well-known brands like Louis Vuitton and Gucci struggling to keep up with prior yearly growth rates. This phenomenon is most apparent in tier one cities, such as Beijing, Shanghai, and Shenzhen, where consumers have been buying luxury for a few years and are becoming knowledgeable about fashion and curious about what the world perceives as stylish. These tenured consumers are beginning to focus on brand heritage, craftsmanship, and scarcity in their luxury purchases rather than flashy logos overtly displaying wealth.
Simultaneously, large numbers of the Chinese middle class are coming into wealth where they can afford luxury for the first time. Therefore, there is still a strong demand for well-known, logo-emblazoned products that clearly display their newfound status in the Chinese social hierarchy. As the luxury goods market splinters across income levels and social classes, luxury goods companies are facing new challenges in tailoring their product portfolios to meet diverse preferences, while at the same time maintaining consistency and exclusivity in their brand cachet.
The importance of in-store experience in China
Accompanying increasing sophistication, Chinese luxury consumers are beginning to value the luxury experience in addition to just a product itself. Impulse purchasing is on the rise, making the architecture of a flawless in-store experience an invaluable component of a luxury company's business and brand model. Luxury stores are ramping up customer service, hosting VIP events, and providing special perks aimed at communicating exclusivity and recognizing the status of their best customers.
Examples of this special treatment include closing an entire floor for VIP shoppers, providing special notifications of new products for individual customers, and assigning personal shoppers. As newcomers enter the ranks of Chinese luxury goods consumers, ultra-wealthy Chinese shoppers are looking to have their status validated by luxury companies, setting them clearly above the average consumer. For these top-spenders, luxury companies are employing a variety of methods to please, such as throwing lavish events and sometimes even sending VIPs on trips abroad.
A challenge that has arisen for luxury companies in the face of this new reality is providing service consistent with their brand image that is up to par with customer demands. Finding suitable sale associates for stores located in second and third tier cities is a recent problem that has surfaced. Implementing customer relationship programs where current customers are monitored is of utmost importance so data can be effectively collected and used to identify potential sales opportunities and provide customers with optimal service. In addition, with rising rental and labor costs, companies often find themselves in a position where they have to trade off between their number of stores and the quality of service they are able to provide. Both important components of luxury marketing strategies are used to increase brand awareness and present an image of extravagance.
Conclusion: Evolve with the Chinese luxury customer
Chinese luxury consumers are constantly growing and evolving. Now more than ever, it is important for luxury companies to stop viewing Chinese consumers as homogeneous, but instead structure their business models according to the differences within various regions, social classes, and income levels in China. As tenured Chinese consumers mature and demand one-of-a-kind products, while the emerging middle class continue to demand traditional logos, luxury companies need to find a middle ground in the tailoring of product portfolios that meet the needs of both groups.
With the Chinese luxury demographic shopping globally, it is important for companies to keep up consistent quality and service while taking advantage of opportunities to communicate brand heritage in unique ways not possible in China.
The companies that successfully meet the needs of the vastly different mainland Chinese consumer and the global Chinese consumer without jeopardizing brand cachet and exclusivity will be the ones that prevail in the shifting Chinese luxury landscape.
Insights links
About the author: Martin Roll – Business & Brand Strategist
Read about luxury: Five Steps to Build a Strong Luxury Brand
Read about Hermès: Hermès – The Strategy Insights Behind The Iconic Luxury Brand
Read about Kering: Kering – Evolution of a Global Luxury Brand Company
Read about Shang Xia: Shang Xia – Chinese Luxury Fashion Brand With A French Soul
Read more: Insights & articles