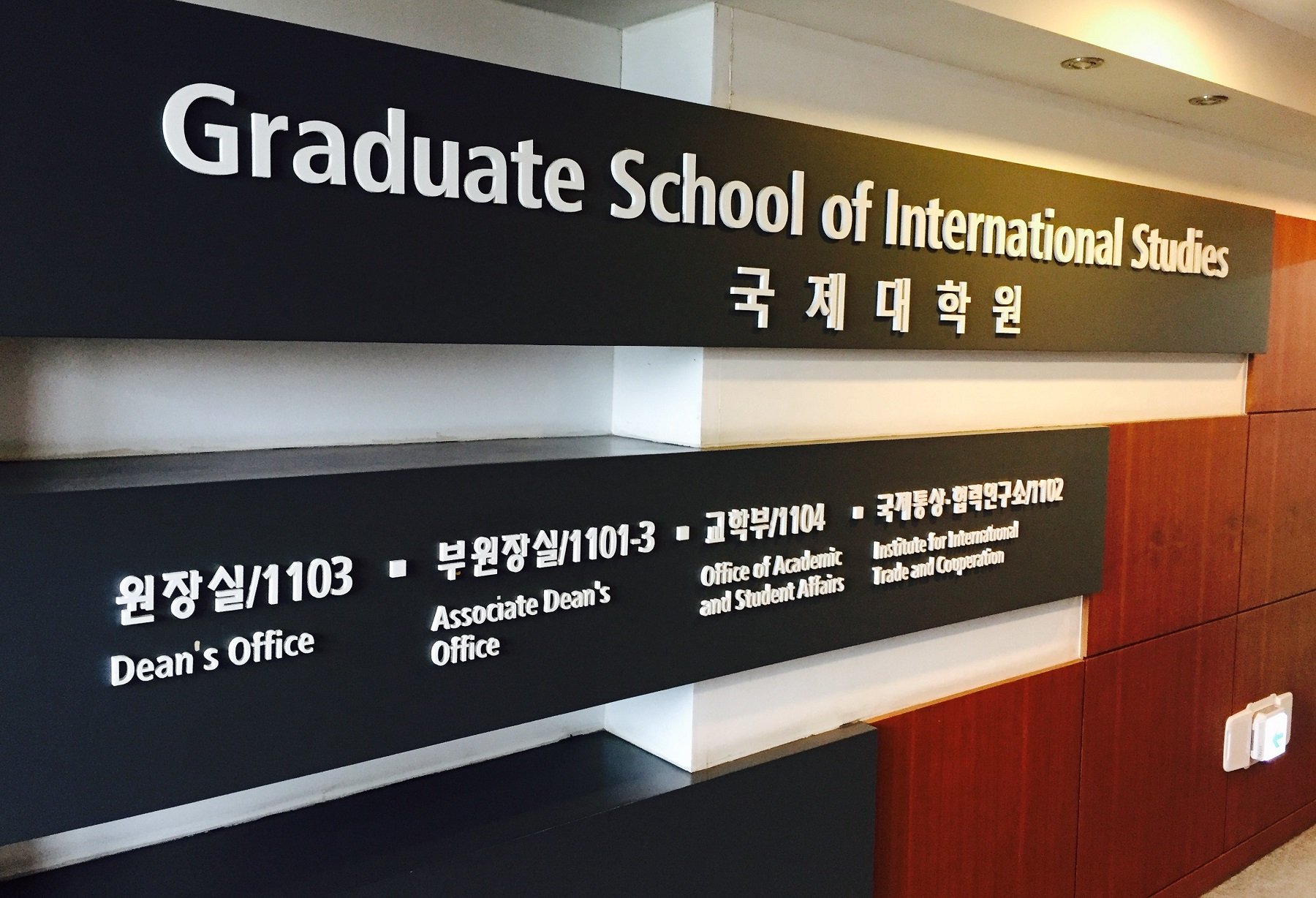 On 7 October 2016, Martin Roll gave a guest lecture to graduate students at EWHA Womans University in Seoul, South Korea, on "Building Global Asian Brands: Myth Or Reality?".
During the session with the students, Martin Roll explained the various strategy challenges of Asian companies today. One of the most common issues that Asian companies face is that the main competitive advantages they used to have in asset-intensive businesses, low cost and manufacturing of consumer goods are no longer sustainable. Asian CEOs are slowly noticing that wearing themselves thin on margins will not be the best way forward. Instead, they need to capture more value from production through actively seeking and realizing the benefits of branding, innovation and international markets.
The rapidly changing landscape in Asia
A rapidly changing landscape will emerge in Asia over the next 5-10 years, where the opportunities for Asian rising multinationals will benefit from better and stronger competitive global market positions than ever before. Branding and brands will be integral for success.
The growing emphasis on branding to drive shareholder value and competitiveness will move up the boardroom agenda and become one of the most prominent value drivers in Asia in this century as Asian companies seek to globalize. Boardroom mindsets and beliefs, skills and resources will be the drivers of successful brands for the next decade.
Martin Roll explained that brands must be run at the boardroom level and be an integrated part of all strategic issues. For this to work successfully, a Chief Marketing Officer (CMO) is paramount to represent a marketing agenda at the boardroom as marketing needs to sit at the table.
Some of the benefits that a strong brand can bring to a company include:
Enhanced customer profitability
Greater price premium that can be charged
Enhanced credibility and trust resulting in higher revenue from loyalty, cross-selling and other outcomes
Lower customer acquisition costs
Reduced talent recruitment costs
Successful global Asian brand stories
Martin Roll also discussed some Asian and Korean brand case stories and how they are successfully internationalizing by building and sustaining strong brands.
Korean beauty and skincare company AmorePacific is on the way to becoming a global Korean beauty company with a strong brand portfolio competing on innovation, quality, marketing and authentic Korean cool. Similar to how Paris and New York are symbolic capitals of beauty and fashion, a significant portion of  AmorePacific's brand equity as they expand worldwide is due to its country of origin, as South Korea is now perceived by Asian women to be the model for Asian beauty. One of its most popular brands is Laneige, which is positioned as a upper mid-end premium cosmetic brand. Other brands in the portfolio include Sulwhasoo, Innisfree, Iope, Mamonde and Hera to mention a few.
Another example of a successfully globalized Asian company that Martin Roll discussed is Jim Thompson, the Thai Silk Company originating from Thailand. Built on a strong myth with a modern twist, the brand is primarily based on 3 pillars: the legend surrounding the founder Jim Thompson, the unique blend of Thai tradition and heritage with Western contemporary design, and the elevation of the brand from a cottage industry product to a fashion and lifestyle concept. By developing the brand on these three pillars, Jim Thompson has been able to maintain its differentiation and build a strong brand. It is perceived to be highly authentic, to have high quality and a strong Asian heritage with a modern twist.
Speaking about how companies need to always focus on their core brand offering in the complex market environment, Martin Roll also raised the example of Danish toy brand Lego. Through the early 2000s, Lego's attempts to combat the rise of video games and other electronics catering to kids,  led the once legendary Danish company to become over-diversified, without a clear distinct focus and edge, and near bankrupt. After a series of dramatic changes in the company including anthropological studies, Lego found out that Lego users use Lego as a medium for the freedom to experiment but also to achieve mastery of their building skills. Thus, by refocusing on core Lego products and divesting the business units not essential to their customer's core values, Lego returned to profitability and has become the most valuable and admired global toy company. The key to success was to return to the core of what Lego was really good at: Enabling play and creativity.
What makes a strong brand
Strong brands have two basic components: a brand promise and brand delivery. The brand promise consists of the brand essence, brand identity and brand positioning. The brand delivery revolves around how the brand is brought to life and deliver successfully and consistently to stakeholders including customers. It is essential that both brand promise and brand delivery are equally balanced and leveraged, with uniqueness and differentiation as key drivers.
According to Martin Roll, Singapore Airlines is one of the most iconic global Asian brands with distinct technology and excellent service as its key drivers. It is a great example of how the brand promise and brand delivery has been well-balanced and managed since the airlines' inauguration in 1972 in Singapore. The brand promise of "A Great Way to Fly" with its emphasis on service and modern technology excellence has long served the airline very well and has been consistently communicated since the airline was founded in 1972.
In addition, Singapore Airlines runs one of the most comprehensive and rigorous recruitment and training programs for cabin and flight crew in the industry to make sure the SIA brand experience is fully and consistently delivered. The training program for new crew is 15 weeks long – at least three times the length of the typical programs in the industry. This has resulted in numerous awards and recognitions for its service excellence and well-trained staff at all levels.
Furthermore, for a brand to successfully deliver on their brand promise, it is imperative for it to identify and nurture talent who are self-motivated and creative, and who are able to go the extra mile to deliver great customer experience. Great brands attract and retain talent who "Care Why".
The 10 key drivers of excellence to build a global brand
During the session, Martin Roll also defined the 10 key drivers of global brand excellence that will drive breakout success, sustain profitability and financial impact in this century:
Global brands must be driven by a strong purpose
Global brands must provide strong financial results
The brand is led by the CEO but everyone remains involved
Strong global brands drive constant innovation
Global brands are customer centric
Global brands exhibit excellence in insights and technology
Technology is a key business enabler of global brands
Business performance and brand equity of global brands are measured
Global brands are brought to life by a strong culture
Global brands drive constant change
By ensuring that these 10 crucial drivers of global brand excellence are present, Asian brands will be on track to build a successful branding strategy and manage its implementation. To successfully achieve their ambitious branding objectives, Asian companies must follow a comprehensive brand strategy framework supported by a systematic process throughout the organization.
The guest lecture by Martin Roll was followed by Q&A with the graduate students at EWHA Womans University.
Insights link
Download PDF: 10 Steps To Build A Global Brand – Martin Roll
Download PDF: Asian Brand Strategy (Sample chapter) – Martin Roll