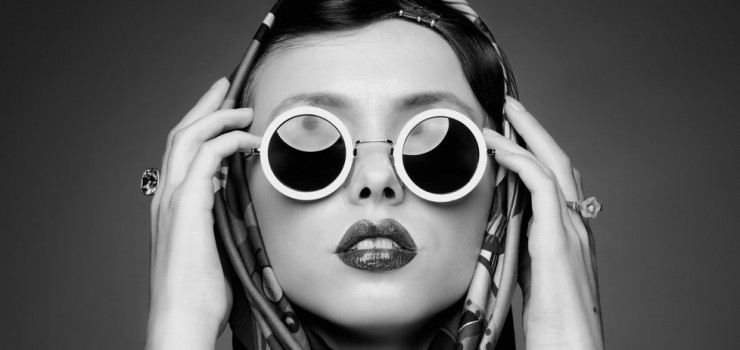 Kering is one of the world's largest luxury goods holding companies. Headquartered in Paris, France, it employs more than 40,000 people globally. After luxury giants LVMH, Richemont, Estee Lauder, Luxottica and Swatch, Kering is the world's sixth biggest luxury goods company in terms of revenues. The group is part of the CAC 40, which is the benchmark French stock market index. Headed by CEO and Chairman Francois-Henri Pinault, Kering is considered to be a pioneer in the introduction of sustainability initiatives in the luxury industry.
Background
Kering was founded in 1962 by Francois Pinault and was originally called Etablissements Pinault. The company in its initial years was involved in wood trade negotiation and construction materials. It was originally from Brittany, but grew via acquisitions and became a well-recognised national company in France. The company gradually entered the retail distribution market, with the acquisition of Conforama in 1991. In 1994, the group now called Pinault-Printemps-Redoute (PPR) took control of French retailer Fnac.
1999 is considered to be the first year when PPR first entered the luxury sector via the acquisition of a 42 percent stake in Gucci Group NV. After that it was no looking back, with the acquisitions of Yves Saint Laurent (now Saint Laurent Paris), YSL Beauty and Sergio Rossi. In 2001, through the Gucci Group, PPR bought Bottega Veneta and Balenciaga and signed partnerships with Stella McCartney and Alexander McQueen. The group's global expansion and growth continued unabated through the acquisitions of golf equipment manufacturer Cobra (2010), Brioni (2011), majority stake in Chinese jeweller Qeelin (2012), Christopher Kane (2013) and luxury watch manufacturer Ulysee Nardin (2014).
Francois-Henri Pinault, son of founder Francois Pinault, and the Chairman and CEO, renamed PPR to Kering in 2013. Phonetically, the name is pronounced as "Caring", which also has significance with the company's place of birth in Brittany, France. In Breton, "ker" means "home or place to live".
Kering has three divisions, Luxury, Sport & Lifestyle and Kering Eyewear, which house the respective brands. As of 2017, the following brands were part of each of the divisions:
Luxury: The brands in the luxury division are Alexander McQueen, Brioni, Gucci, Qeelin, Ulysse Nardin, Balenciaga, Christopher Kane, JeanRichard, Saint Laurent, Bottega Veneta, Dodo, McQ, Stella McCartney, Boucheron, Girard-Perregaux, and Pomellato
Sport & Lifestyle: The brands in this division are Puma, Cobra, and Volcom
Kering Eyewear: Launched relatively recently in 2014, his brand is Kering's strategic initiative designed to develop its own in-house eyewear for its Luxury and Sport & Lifestyle divisions
In 2016, the group had revenues of USD 14.4 billion and operating income of USD 2.19 billion. 38 percent of the revenues were generated in emerging markets with Kering brands having distribution in more than 120 countries. Its operating income in 2016 was a solid increase of 14.5 percent over operating income in 2015, with the Luxury division witnessing a 7.8 percent improvement and the Sport & Lifestyle division 9.0 percent. According to Kering, exceptional growth from Yves Saint Laurent (25.5 percent) and Gucci (12.7 percent) , were the primary drivers of revenue increase for the Luxury division. For the Sport & Lifestyle division, a robust 10.4 percent growth from Puma primarily contributed to the revenue growth.
The jewel in Kering's bag has always been Gucci, and the group has always put a high level of emphasis and focus in creating the right growth path for the iconic brand. But for the last couple of years, sales for Gucci have slumped, which warranted a major overhaul in the brand's operations. In 2014, the head designer and the chief executive were replaced. Similar to other luxury brands, Kering also took the decision of significantly downsizing the wholesale side of the Gucci business and concentrating all sales points into the Gucci-owned store network. Going forward, there will be strict control over the number and size of new store openings, staff in stores will be given more training, advertising campaigns will be revisited, packaging will be overhauled and the brand's website will be redesigned. With Gucci being the primary contributor to revenues, Kering will eagerly await the impact of all these initiatives.
Kering's strategy of slowing down the number of store openings and having more control over quality of the store experience is increasingly being followed by other businesses in the industry, which include LVMH. The global slowdown in luxury sales, primarily contributed by China, has forced all luxury goods sellers to have a major rethink of their expansion plans.
Kering's brand philosophy
After the official name change from PPR to Kering, Chairman and CEO Francois-Henri Pinault had remarked, "Kering is a name with meaning, a name that expresses both our purpose and corporate vision. Strengthened by this new identity, we shall continue to serve our brands to liberate their potential for growth". The group's corporate website emphasizes that Kering stands for "imagination". The group's mission is outlined as "to allow customers to express, fulfil and enjoy themselves through our products".
Close analysis of the change in name to Kering brings forth the group's need to have a consolidated and unified positioning and to shed its legacy image of being a financial organisation that grew via acquisitions. Another important aspect that the name change was intended to communicate was the concept of "caring" (the pronunciation of the name) as one that cares for its brands and also its people. In an interview in May 2015, Kering's Senior Vice President of Communication emphasized that Kering's concept of value is broad and the intention is not to create just a new name, but a new brand platform.
An interesting concept behind the importance of the Kering name is the fact that it is a corporate brand, which in many respects does not communicate directly with consumers. A consumer walks into a Gucci store to buy a Gucci product, and not a Kering product. The same is true for a luxury watch enthusiast who walks into Ulysee Nardin showroom. The push behind the name change was driven by the group's desire to have a common value and mission, which it can portray to its multiple B2B customers and partners. These are the customers with whom Kering engages directly and they can include wholesale distributors, retail storeowners, NGOs etc.
Through the corporate brand and its associated mission, Kering acts as a custodian of the individual luxury and sports brands in its portfolio. The group's slogan "Empowering Imagination" is an encapsulation of a broader vision: "We encourage the creativity and agility of our brands by empowering them to go beyond their limits, to lead and innovate, to realize their artistic and financial potential – in the most sustainable manner".
Akin to rival fashion houses LVMH and Hermes, Kering allows each individual brand in its portfolio to maintain and develop their own unique brand philosophy. For example, the Gucci brand philosophy is articulated as "the perfect balance between its Florentine and Italian heritage and its reputation as a fashion leader". On the other hand, its golf equipment brand Cobra sports an entirely different positioning: "to bring our game enjoyment message to life through our products, athletes, campaigns and experiential events." From the time of acquisition to driving growth, Kering's philosophy and strategy for the brands in its portfolio is to find avenues for accelerating growth.
The group's strategy is built around three key principles – supporting acquired brands to expand into new markets, strengthening their presence in established markets so that the growth curve is accelerated, and developing their distribution networks and channels (including the increasingly important e-commerce modes). These three principles are clearly articulated in its brand strategy.
Kering's brand strategy
Kering's group brand architecture can be defined as having two distinctive levels:
Corporate brand: Kering
Portfolio brands: All the brands that Kering owns and are categorized under the Luxury, Sport & Lifestyle and Kering Eyewear divisions
This clearly demarcated architecture guides the group brand strategy. The corporate brand does not endorse any of the portfolio brands, and for all practical purposes, remains behind the scenes. The portfolio brands can be equated to the "house of brands" principle, where each brand has its own unique and distinct positioning and strategy. Each portfolio brand has an organizational structure that maps, creates and implements a unique strategy for the brand. At a group level, Kering influences and informs each of the individual brand strategies, but the core objectives are to drive growth for the brand, strengthen its positioning or completely reposition the brand.
For the corporate brand Kering, the strategy revolves around building and strengthening relationships with the "cogs" of the luxury retail wheel. Indirectly, the corporate brand through its equity facilitates an effective implementation of individual brand strategies. For example, Kering's relationship and influence with a luxury mall developer in Hong Kong will in turn facilitate an easier opening of Gucci and Saint Laurent retail outlets within this luxury mall. Another example would be Kering's strategy on harnessing sourcing and distribution efficiencies for its portfolio brands. In 2013, Kering bought a majority stake in France Croco, a premier producer of tanned skins and one of the largest in the world. This acquisition now allows Kering to have a single source of crocodile skins for portfolio brands like Bottega Veneta, Gucci, Alexander McQueen and Brioni.
The corporate brand's biggest strategic endeavour is on the retail strategy of the overall group and how it influences each of the portfolio brands. In an article written for the Harvard Business Review in 2014, Chairman and CEO Francois-Henri Pinault mentions that one of the primary ways the group helps acquired brands is by developing a retail strategy for each of them. He specifically mentions how an acquired brand gets access to a vast network of expertise in Kering, which could be anything from knowing fair prices for rents, having strong relationships with landlords, knowing the most attractive store locations in the best luxury malls around the world, etc. Building on the example of centralizing sourcing for leather earlier, Francois-Henri Pinault also outlines how the group maintains differentiation between portfolio brand raw materials while still searching for efficiencies across multiple suppliers.
Although each individual brand has complete control over product design, brand image and sourcing strategy, the corporate brand facilitates rapid innovation and helps in reducing the time to market for design concepts with commercial potential. Kering has two product development centres – one for ready-to-wear and one for leather goods. The primary objective of these two product development centres is to fasten the process of an initial design concept to manufacturing for store level sales. Kering has no intention of copying Zara's lightning fast go-to-market process in this context, but does have the capability to help its smaller portfolio brands in shortening the product development life cycle.
These specific examples illustrate how the corporate brand (Kering) has a disguised endorsement strategy for each of the portfolio brands. The endorsement strategy is not about strengthening equity of individual brands by adding the Kering brand name (which in reality can do more harm than good), but it is about the corporate brand charting out a growth path.
In addition to the silent and disguised endorsement strategy, the Kering corporate brand drives the group's motto of "empowering imagination". A simplified mission statement for the corporate brand will position it as a catalyst for change for the portfolio brands, encouraging them to go beyond their limits, to be leaders and innovators and to realize their artistic and financial potential.
Sustainability
Sustainability is one of the most important defining elements of Kering's group level brand strategy. The continued and passionate pursuit of sustainability by the group percolates down to the operating models of the individual brands in the portfolio. Francois-Henri Pinault's focus on sustainability is characterised by some of the unique things the group does:
The group spends an additional USD 14 million annually to manufacture its products in a sustainable manner
In 2012, Kering committed to publishing a transparent ethical profit and loss statement by 2016, making it the first global conglomerate to do so
As part of the preparation of the ethical P&L statement due in 2016, Kering will share its methodology and results on-going in 2015 publicly – in line with Chairman and CEO's promise that Kering will make everyone know (including competitors) about the process and methodology it has used to make its production meet all relevant environmental standards
Not surprisingly, Francois-Henri Pinault's focus on sustainability, in his own words, is through the education he has received from his mother and wife (Hollywood actress Salma Hayek). The group's focus on running a sustainable business does not interfere with each of the portfolio brands having their own environmentally-friendly targets and sustainability initiatives. Some brands in the portfolio already have strong eco-friendly credentials (e.g. Stella McCartney), while others do not (e.g. Saint Laurent).
As expected from a luxury conglomerate, where attention to detail is everything and is also a prime differentiator, Kering's sustainability initiatives and rules are very specific and so are the resultant achievements:
To reach its environmental profit and loss targets, Kering has to ensure that all leather it sources does not come from cattle that graze on rainforest cleared land
Fur sourcing guidelines indicate clearly that sourcing should not negatively impact natural populations and should ensure the highest possible standard of wild harvesting
Gucci, the flagship brand, now uses leather that is free of heavy metals. The brand worked directly with chemical industry experts and two university teams funded by Kering to modify a traditional tanning process that used toxic chrome and cyanide
Gucci's kangaroo fur-lined loafers are produced by sourcing fur from verified wild populations in Australia
Kering's Python Conservation Partnership is an initiative to find sustainable and ethical solutions for python skin (used in clutches, satchels etc.) in 10 years' time from now
Gucci sourced 30 kilograms of gold directly from a Peruvian mine, which is the largest purchase of ethical gold in the luxury industry to date
Kering has a partnership with London College of Fashion's Centre for Sustainable Fashion, which aims to instil the principles and understanding of ethics among its students
Kering has a partnership with Worn Again, which aims to extract cotton and polyester from used textiles and use them in producing new garments
77 percent of the group's total paper consumption certified by third parties guaranteeing sustainable forest management and sustainable sourcing or are recycled
Kering Materials Innovation Lab created that houses a comprehensive library of sustainable materials and has a team of technical experts to highlight innovation in raw materials, processing and manufacturing
A first in the luxury industry – Launch of "Clean By Design" programme for implementing best practices in textile mills
Kering has formed a partnership with the International Trade Centre (ITC) to develop a multi-year programme that will support the monitoring and sustainable management of the trade in Nile crocodiles in Madagascar
These examples illustrate the fact that Kering's sustainability initiatives and targets are not only set at a group level but also at a portfolio brand level. Because the initiative and vision come directly from the CEO, there is a strong level of assimilation and understanding of the Kering sustainability vision within the organisation. Kering formed a sustainability division in 2003, published Puma's ethical P&L in 2011 and announced a five-year sustainability plan in 2012. It has also committed to reducing its carbon footprint, water usage and waste generation levels by 25 percent by 2016.
But why is sustainability so important to Kering? The Chairman and CEO believes that a sustainable business model provides competitive advantage, leads to value creation, fuels growth and in totality, makes the planet a better place. As an organization, Kering believes very strongly in the potential of a strong sustainability strategy. The fact that sustainability is taken very seriously within the organization is characterised by the significant additional overlays every year. The consequent outcomes have been recognised in the form of numerous awards for Kering. In 2014, the group won the first Forum for Responsible Investment (FIR) Prize of Analysts of Socially Responsible Investment – an inaugural award given to companies, by the FIR, to recognize their outstanding environmental, social and governance efforts. The FIR is comprised of French and European luxury sector analysts and managers.
Kering's brand communications
Towards the end of 2014, Kering became the Official Partner of the Cannes International Film Festival for a 5-year period. The aim of this sponsorship was to increase the visibility of Kering's portfolio brands and to ignite a natural association between cinema and luxury. Through this partnership, Kering reinforces its existing ties with cinema and brings focus on women and their contributions to the film industry. One of its specific projects is Women in Motion, which gives voice and visibility to women filmmakers both in front of and behind the camera. Portfolio brand Gucci has had a much longer and deep association with cinema, having been associated for 10 years with Martin Scorsese's The Film Foundation. The Film Foundation's primary aim is to preserve and restore films that have significant historical, cultural and artistic significance.
With each individual brand in the portfolio having its own brand and communication strategy, Kering has adopted a more indirect but influential approach for raising the visibility of the corporate brand and to exemplify the group's support and commitment to socially important causes. An example of this is The Kering Foundation (founded in 2009), whose primary objectives are to fight violence against women, female genital mutilations, trafficking, forced marriage and honor killings. Every year, the foundation grants an award of 15,000 Euros to three social entrepreneurs, whose projects are selected for their viability and for their social impact on women. The Foundation, in collaboration with Gucci, created the Spotlighting Women Documentary Awards through the Tribeca Film Institute in New York.
In 2013, Kering launched a digital advertising campaign that showcased all the brands in its portfolio. The campaign consisted of interviews conducted by fashion blogger Garance Dore with founders of different brands that Kering owns. The objective of the campaign was to communicate how Kering as an owner works with individual brands and helps them reach their potential. The campaign was designed and launched to specifically coincide with the group's name change from PPR to Kering.
By using a clear, confident and consistent communication policy that is completely aligned with its brand strategy to project a dynamic aura about itself, the Kering brand is indeed poised for success within the luxury goods market, despite fierce competition from its competitors.
Kering vs. Louis Vuitton Moet Hennessey (LVMH)
Kering's key competitors in the luxury market are LVMH, Hermes and Richemont. But its primary competition is with LVMH, together with which it dominates the luxury industry. However, a closer look at the operating model, constituent portfolio brands and corporate strategy brings out some interesting differences between Kering and LVMH.
The first key differentiator is the level of success enjoyed by the portfolio brands of each group. The last few years have seen decline in sales for both Gucci (Kering's flagship) and Louis Vuitton (LVMH's flagship). Both brands, under their respective leadership, have implemented strategies to protect and reinforce the brand positioning, increase appeal, expand and refresh the range of products. Store expansion has been strictly curbed and a much stronger control over distribution has passed back to the brands. Kering enjoys a stronger performance from its smaller brands – Bottega Veneta, Saint Laurent, Alexander McQueen and Stella McCartney, compared to the performance of LVMH's smaller brands (Berluti, Kenzo, Givenchy, Donna Karen and Loewe). For LVMH, Celine, Fendi and Marc Jacobs are a few of the smaller brands that have been successful commercially.
Kering's and LVMH's brand portfolio also highlight the competitive and synergistic advantages that both groups have over each other. LVMH has dominance in the leather goods and wine & spirits sectors, which historically, and even now, allows it to hedge fluctuations in revenues and profitability at a group level. LVMH still has a significant presence in general retailing through Sephora and DFS, which allows it to exploit synergies with its perfumes and cosmetics businesses. Although Kering seems to have lost this strategic lever, having completely exited the general retailing sector, it in fact strengthens its competitive advantage by focusing solely on luxury.
Nonetheless, LVMH also has dominance in the luxury watch and jewellery sub-segments. The success of Bulgari is a case in point. For Kering, both these segments are still areas where it is trying to establish a foothold, even though the pace of acquisitions has stepped up. Kering now owns multiple watch brands, which include Boucheron, Dodo, Girard-Perregaux, JeanRichard, Pomellato, Qeellin and Ulysee Nardin. In the jewellery segment, it only has Pomellato, Dodo and Quellin. In contrast, LVMH dominates the luxury watches and jewellery segment with brands like Bulgari, Chaumet, De Beers, Fred, Hublot, TAG Heuer and Zenith.
As mentioned earlier, LVMH's wine and spirits division contributes significantly to the group's revenues, while Kering does not have any presence in this segment. With brands like Dom Perignon, Glenmorangie, Hennessy, Krug, Mercier, Moet & Chandon and Veuve Clicquot, LVMH dominates this segment.
There are important strategic differences between the operating models of both groups also. LVMH has adopted a model where it controls 100 percent distribution globally for all its portfolio brands, apart from the Middle East, where it still continues to work with regional distribution partner Chalhoub Group. Kering, on the contrary, does not have a 100 percent distribution ownership across all its brands.
Another key aspect that has been different between the two groups is succession planning. Kering has had a smooth succession planning with founder Francois Pinault completely handing over the reins of the company to his son and current CEO Francois-Henri Pinault in 2003. The smooth transition, which in the current CEO's words "happened over a weekend", has allowed Francois-Henri Pinault uninterrupted focus on the growth strategy of the group. In the case of LVMH, succession planning is still an ongoing activity. Group CEO Bernard Arnault is testing the mettle of his son and daughter by putting them in influential positions within the group, which involve spearheading the growth and future direction of key brands within the portfolio. For LVMH, it is going to be critical to have a clear succession plan in place sooner rather than later.
Kering's key strategic challenges
In spite of its dominant position in the luxury business, Kering does have some significant challenges in the near future that it needs to address. Some of these challenges stems from the group's operating model and the ambitious sustainability targets that it has given itself, while others emanate from the group's global exposure and the level of competitive threat it is expected to withstand from rival fashion houses.
Sustainability targets: Even though it has achieved significant success along with some industry level firsts in its pursuit of high levels of environmental and ethical standards in its operating model, some of the internal targets are expected to have a significant impact on Kering's cost structure and resultant profitability. It already spends a significant additional amount annually to run distribution and production processes that have high levels of sustainability, but consequently are more expensive. Kering hence needs to constantly look for new cost efficiencies in its business processes to remain competitive. One apparent area for realizing potential efficiencies across its brands would be to take advantage of Kering's strengths in distribution and from its property and real estate division to ensure the best locations and prices for stores. Kering could also realize greater efficiencies from collective sourcing of display materials.
Kering has officially admitted in its 2016 Sustainability Target progress reports that to meet some of these ambitious targets requires a fundamental overhaul of the group's sourcing models and supply chains. These overhauls can be significant disruptors in the group's operations unless extensive backup plans are put in place. In an age where competitive advantage is sometimes derived from actions even before a product is created, Kering cannot afford to have disruptions in its sourcing and supply chain models. This is also critical from the objective of the group to provide efficiencies to portfolio brands in their sourcing and distribution strategies as they expand.
Other key aspects of the 2016 Sustainability Targets that are particularly challenging are the need for verification and certification of sustainable sources of raw materials, and the need to develop innovation and efficiency programs with suppliers across complex global supply chains. In sum, the level of change required encompasses organisational level overhaul of systems and reporting, to external factors like multi-stakeholder support, change in mindset of consumers etc.
Moving forward, Kering has also communicated that it is committed to its '2025 Strategy', through which it will:
CARE about its impact on the planet, climate change and natural resources, by reducing environmental impact and preserving raw materials
COLLABORATE for the good of its employees, suppliers and clients, by instilling gender parity and diversity, preserving the industry's heritage and being an employer of choice
CREATE pioneering ideas to safeguard its rich heritage and empower future generations by launching disruptive innovations
Transferability of brand communications: Another challenge specific to the Kering brand would be managing the sustainability of its brand communications. Fundamentally, Kering needs to shift from a brand in the launch stage to the installation stage. With its value proposition in a mature stage globally, Kering now needs to turn its attention towards ensuring effective communication of this proposition across all brand platforms. In today's fast-changing world of technology, a different communication dynamic, messaging and activation strategy is required. One-sided mass advertising or persuasive marketing efforts are no longer sufficient to drive an effective brand. Rather, content has to be customer-focused, relevant, and consistent with what the brand stands for.
Kering has indeed displayed evidence of such strategic communications. In particular, the Cannes International Film Festival in which it is Official Partner is indeed a very smart and pivotal brand content initiative. It allows Kering to not only achieve maximum media exposure of its individual brands and products, but also to work its brand visibility on an amalgamated cultural field regarding relevant issues consistent with what the brand stands for – empowerment of women and support for the film industry. Kering has a longstanding commitment to the empowerment of women through its various initiatives. This includes the Kering Foundation dedicated to combating violence against women, and the Chime for Change campaign (founded by Gucci and led by Beyonce and Salma Hayek) to raise funds and awareness for disadvantaged women. Since women are fundamental to Kering's economic model – 60% of employees and 80% of customers are women, it is exceptionally essential for Kering to show that it 'cares' that women's freedom, talents, and potential are fully expressed. Nevertheless, this is only a start. Kering needs to continually ensure that it can come up with such brand communication initiatives to drive greater brand impact.
Hence, the challenge for Kering as well as other brands today is the need to achieve these new forms of strategic and sustainable communications which allow multiple objectives to be achieved and a balance between the three crucial goals of brands: business, socio-cultural environment and brand-building.
Manage China: Kering has adopted a risky strategy in China with some of its flagship brands like Gucci. To ensure consistency with the global image overhaul of Gucci, which focuses on increasing the aura of exclusivity around the brand, Kering has adopted a policy of increasing prices on Gucci offerings. With a slowdown in luxury sales in China, the price increase has hit Gucci sales hard in China. According to estimates by HSBC Holdings, Gucci sales declined by 2.3 percent in 2013, compared to increases of 30 percent and 21 percent in 2011 and 2012 respectively. Gucci sales in China in 2014 continued to decline in low-single digits, with a slowdown in Hong Kong also (driven by pro-democracy protests that negatively impacted store traffic).
Kering has admitted that the brand grew too fast in China resulting in inefficient stores. The pace of expansion has been curbed and Gucci's strategy is now more of consolidation.
Apart from Gucci, Kering's presence in the China luxury market is not strong. After the acquisition of local watch and jewellery manufacturer Qeelin, Kering has been able to create a foothold in China. But its overall presence in China, in terms of different luxury sectors and sub-sectors, is not that extensive.
In addition to slowdown in luxury demand, another very common and expensive problem to tackle in China is the problem of counterfeiting (fakes). Not only Kering, but also other groups like LVMH, are increasingly facing the "fakes" issue. Another new and emerging threat is the concept of the grey market, which is poses dangers of brands cannibalizing themselves. The new phenomena, wherein consumers are buying branded luxury products in Europe or North America, and then selling them in China at low costs, is causing luxury brands to compete with their own low-priced offerings.
For Kering, this is even a bigger challenge because Gucci's prices have been increased everywhere and Kering is betting on a turnaround in the Chinese economy with a consequent improvement in luxury demand. It would need to carefully evaluate Gucci's pricing strategy in China in light of the above phenomenon combined with the fact that Gucci's sales have been declining gradually for the last three years.
Kering also needs to address the increasing threat of LVMH in China, who have taken the slowdown in demand as a strategic opportunity to experiment with alternative strategies to drive brand equity and generate demand. LVMH has recognised the Chinese cultural shift away from "ostentatious" logos and has de-emphasized the marketing of its classic "LV" logo printed leather goods. The focus has now shifted to marketing the low-key products in the portfolio. Another strategy that LVMH has adopted is to position its flagship Louis Vuitton brand with a "vintage" positioning with the message driven by local celebrity endorsement. Generally, LVMH has been gradually increasing the number of Chinese local celebrities as brand ambassadors, including top Chinese celebrity Fan Bingbing.
Although Kering has recently stepped up its game by having Gucci sign Chinese actress Li Bingbing as its Asian spokesperson, its brand ambassador strategy is still not fully mapped out in China. It has decided to lean towards a "wait and watch" policy on the China economy and luxury demand. This can potentially be a risky strategy for long-term profitability of Gucci as a brand, because the prices have also been increased, resulting in a double negative impact on brand sales.
Technological disruptions in "hard luxury": Though not a challenge specific to Kering, technology-driven disruptive forces have started to impact the "hard luxury" segment, which comprises of watches and jewellery. Kering seriously started focusing towards watches with the acquisition of Ulysse Nardin in 2014. But emerging products like smartwatches and "wearables" have increased competition in this segment from a completely new direction.
For Kering the challenge is two-fold – it needs to strengthen the brand equity of the watch brands in its portfolio and also counter the emergence of "wearables". From its own admission, there is a clear recognition of the fact that brands like Ulysee Nardin have been marketed more like products rather than brands. On the other hand, Apple has taken the competition straight to the luxury watches segment with the launch of the Apple Watch including premium editions priced at USD 12,000.
The "wearables" segment is still an evolving one and it will be some time before it can directly threaten the luxury watches segment, but it should not be taken lightly. Convergence of consumer tastes in terms of luxury is not an unknown phenomenon and has happened multiple times in the past. Kering should be wary of this threat and have strategies in place to monitor and counter it.
Conclusion: Develop long-term growth strategy
Overall, Kering continues to be one of the biggest success stories globally in the luxury market. It has been able to achieve differentiated positioning for all its flagship brands and has been able to successfully grow small brands in its portfolio. The group's sustainability initiatives are pioneering in the luxury industry and have created a significant positive halo and image for the group. But Kering definitely needs to address the key challenges of meeting complex and highly ambitious sustainability targets coupled with a weak market position in China going forward. For China as a market, the group's approach towards addressing declining sales has not been aggressive but more of a passive one. This needs to change if the group wants to turnaround declining sales for flagship brands like Gucci.
To ensure long-term growth, Kering also needs to broaden its portfolio and look for acquisitions in synergistic and adjacent luxury segments where it can extend the existing equity of its portfolio brands. The group's flagship brands are primarily in the luxury space, with its Lifestyle & Sports division not being able to contribute to a level it should. This kind of strategy has been effectively utilised by LVMH, which also helps in hedging performance risks across portfolio brands.
Kering has been applauded for its resilience in the face of sluggish growth in global luxury sales and also for its ability to get all portfolio brands to contribute to the overall growth of the group. But a critical look needs to be taken at realizing greater cost efficiencies as well as improving the performance of underperforming brands and the whole Lifestyle & Sports division.
In sum, Kering needs to have a much stronger long-term growth strategy in place.