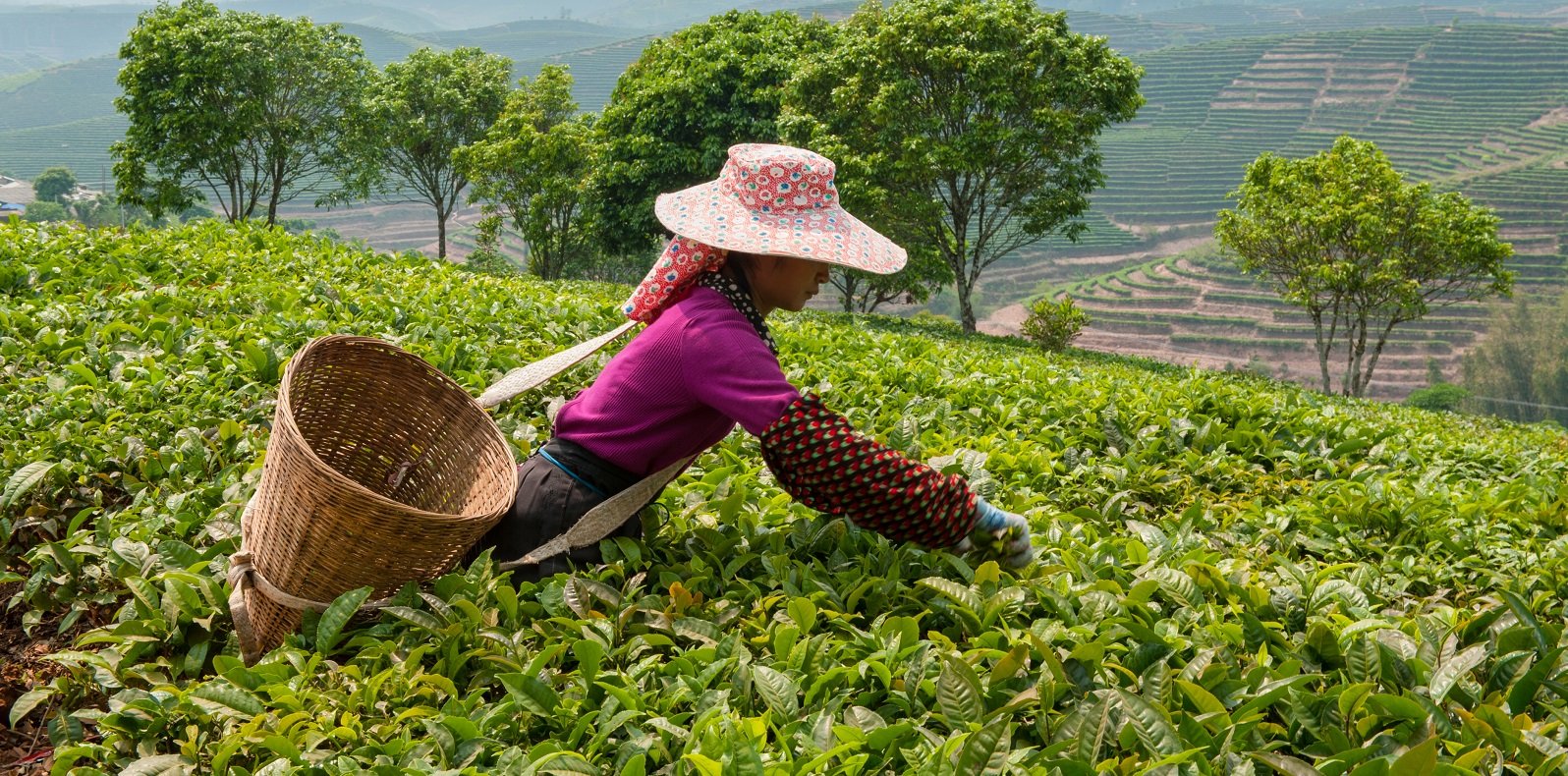 The TWG Tea brand strategy is built on the promise of providing a high-quality tea experience and education for the discerning global tea consumer. Launched just in 2008, it is fascinating how TWG Tea has managed to quickly expand across the globe and build its unique identity as being the world's first luxury tea brand.
For anyone and everyone, walking into any TWG Tea store around the world for the first time is a breathtaking experience. Before the launch of the TWG Tea brand, tea drinking and tea purchasing have never been seen as luxury experiences, much unlike coffee.
Being the first luxury tea brand in the world, TWG Tea has managed to create a perception of being a connoisseur in consumers' eyes by harvesting the highest quality teas, building an impressive product range and creating an unparalleled in-store experience.
Introduction: History of tea
The practice of tea drinking goes back a long history since more than 4000 years ago. Many sources indicate that tea was first drank as a medicinal drink and later popularized as a recreational drink in Southwest China. Only after the mid-8th century was tea drinking spread from China to many parts of the world, including Korea, Japan and Vietnam.
It was later introduced to Europe through the Dutch East India Company in 1607. Tea drinking became popular in The Netherlands, before being spread to Germany, France, New York, and more extensively across Europe. In London, tea was first sold in a coffee house in 1657 but was not widely consumed in Britain due to its scarcity and high prices. It was only consumed as a luxury item on special occasions in Britain and Ireland, and only became affordable after the late 18th century.
Today, tea drinking is arguably part and parcel of everyday modern life. Tea drinking practices have been shaped by various countries and mean different things to different regions. Tea manifests itself in various ways – from cultural tea ceremony rituals in Japan, wedding tea receptions in China, to elaborate social afternoon teas in Britain. Tea is also enjoyed in different forms, from rich powdered matcha green tea whisked with hot water in Japan, to adding spices and condensed milk to Ceylon or Assam tea in Thailand, and even adding salt and butter to black tea in Tibet. Despite such variances in culture, one thing is for sure – tea drinking is a practice enjoyed by people all over the world.
According to global research firm Euromonitor, tea remains an enjoyable, occasional diversion for high-income consumers in developed markets, driving demand for increased customization, as consumers look for the same kind of personalized variety associated with tea shops.
TWG Tea aims to cater exactly to this demand, by sourcing for the finest quality of tea leaves all over the world and offering luxurious tea-related experiences to discerning consumers all over the world. Since its founding in 2008, it has opened 77 stores in 23 countries globally and offers over 100 types of tea from both Asian and European traditions in its stores.
Brand story of TWG Tea
The TWG Tea Company was co-founded by Moroccan-born Taha Bouqdib, Maranda Barnes and Rith Aum-Stievenard in August 2008 in Singapore. Taha Bouqdib has over 20 years of experience in the fragrance industry and is extremely passionate about tea plantation research. In fact, he frequently travels to different parts of the world in search of the best tea leaves. The 1837 date on its logo marks the beginning of when the island became a trading post for teas, spices and fine epicurean products.
TWG Tea, which stands for The Wellbeing Group, is a luxury concept that incorporates unique and original retail outlets, exquisite tea rooms and an international distribution network to professionals. TWG Tea has successfully built an institution around tea through sharing its expertise and knowledge in tea and by consistently innovating new varieties of tea every season. The TWG Tea's high specialized tea tasters travel thousands of miles annually to sample hundreds of teas, searching for the top harvests directly from source gardens.
Today, TWG Tea offers over 1000 single-estate, fine harvest teas and exclusive blends, and brings in USD 90 million in annual sales.
Despite the brand's astounding success, it started from humble beginnings. When the brand was first launched in 2008, even Taha Bouqdib's friends did not believe that the concept of a luxury tea experience would be popular as there was no other business having such an offering. However, Taha Bouqdib believed that customers were growing more curious about where their drinks originated from, and that tea drinkers were thirsty for an experience more exciting than purchasing tea leaves home to drink. To help customers understand the luxury teas and experience, the company created books to educate customers on the origin and history of the teas sold in store and designed many tea-related accessories. Taha Bouqdib's resilience and belief in the brand concept eventually bore fruit – with an initial capital of USD 10 million, the brand broke even in 2012 after 4 years of operations and today brings in revenues of 9 times the initial investment.
The brand launched its first Tea Salon & Boutique in August 2008 at Republic Plaza in Singapore. The interior design of the salon was a huge element of focus for the brand in ensuring that customers delight in the highest luxury in their enjoyment of the tea experience. The timelessly chic and elegantly inventive wood-paneled tea boutique, spiced with brass weighing scales, Italian marble floors, hardwood tea counters and a magnificent tea wall displaying hundreds of teas in TWG Tea signature artisan tins, was an industry first. The tea room houses an exclusive and cozy 30 seats, and is furnished with warm polished-wood tables, cushioned wicker-back chairs, old photographs, fine bone china, crisp linens, hanging crystal lamps and vases of brightly-coloured exotic blooms.
Besides the impressive range of fine harvest teas and exclusive blends, the tea menu also includes tea patisseries and other tea-infused delicacies. The food menu offers a delectable and innovative selection of tea-infused breakfast and brunch items, soups, salads, pasta, mains and sandwiches (think Pan-roasted cod fish accompanied by Vanilla Bourbon Tea infused butter sauce). This is a fantastic way to showcase the brand's collection of teas and blends, allowing customers to experience tea much more beyond just a single teapot of tea. TWG Tea also encourages customers to experience tea drinking as a manner of slowing down, relaxing and savoring life by offering brunch and lunch set menus with their signature teas. As a matter of fact, the brand does not consider coffee brands as competitors as it wants its customers to take their time to choose their tea of choice, and enjoy it at a slow pace – very much different from how coffee is being consumed.
Today, Singapore tea exports have more than doubled since TWG Tea was founded. Soon after its launch in Singapore's ION Orchard mall, the global expansion of TWG Tea has been rapid and strategic. Within merely 10 years of inception, the brand is present in over 50 Tea Salons and Boutiques in 23 countries including Asia (China, Singapore, Japan, Korea, Taiwan, Hong Kong, Macau, Thailand, Malaysia, Vietnam, Indonesia, Cambodia, Philippines, Russia), Oceania (Australia), the Middle East (Qatar, United Arab Emirates), Europe (Germany, UK, Portugal, Morocco), the US and Canada. The brand's first overseas branch was launched in Jiyugaoka city in Tokyo in April 2010, and its second branch was launched at Shinmaru building located in Marunouchi Tokyo, in September 2012.
The TWG Tea brand strategy
The TWG Tea brand is a classic example of how to successfully build an iconic, global luxury brand. Luxury brands are built on the premise of offering high symbolic value to a very selective segment of consumers that are more focused on high status associations than the underlying price. This refers to the extent to which the brand is perceived as being an elite offering aspired by the customers. One of the fundamental principles of effective branding is for brands to diligently select a lucrative segment that can then target through an enticing positioning. TWG Tea has managed to build a resonating luxury brand through the following:
Identification of a niche segment: Given the focus on highlighting symbolic value either through an overall brand experience or via exclusivity in offerings, price points or availability, luxury brands have a heightened need to identify their niche segment to which they design their offering to. TWG Tea's target segment is clear – the brand targets consumers who value and seek a high-quality tea experience, and willing to pay for the brand's high-value, high-price offering. With a clear niche segment in mind, the brand strategy and execution immediately becomes sharper in focus.
Exclusivity and symbolic value: For a brand to be perceived as possessing symbolic value, it is important for it to have a perception of exclusivity. TWG Tea, like all other luxury brands, strives to create a sense of exclusivity for its customers. In the case of TWG Tea, its high price point and limited, exquisitely-designed stores housed in premium outlets contribute to its perception of exclusivity. These mechanisms of creating perceived exclusivity not only creates a pseudo sense of demand for TWG Tea in the eyes of society, but also enables those who patronize the brand a sense of special status.
A unique strategy that TWG Tea uses to maintain exclusivity in each of its different country outlets are the launch of Signature Teas within each country. For example, whenever the brand launches a new branch in a new city, a Signature Tea with the city's name is created. In Singapore, its most popular tea is the Singapore Breakfast Tea, a blend of green tea and black tea mixed with ginger and orange peel.
Quality at all brand levels: Quality permeates the entire TWG Tea brand, from its products, to its in-store experience, to the dining experience. Taha Bouqdib says that the brand has loyal customers from China who regularly purchase their tea from TWG Tea, even though they could easily purchase from local tea gardens. Taha believes that the reason for this is the brand's quality, service, attention to detail and perfectionism. For TWG Tea, understanding its consumers tastes and preferences are a high priority. Front line managers regularly collect consumer feedback and communicate it to the brand's global suppliers and tea plantations, who then reflect the feedback into its production of original TWG tea leaves, enabling only the finest quality of tea leaves to be sold in its stores.
TWG Tea's in-store experience cannot be left out when discussing the brand's commitment to quality. By offering a pleasurable and relaxed customer experience in its Salons, TWG Tea has been immensely successful in focusing the customers' attention on the quality of the experience, the enjoyable memories that can be created by customers in its stores and not on the pricing of its products. Despite its high price point, TWG Tea Salons are always seen packed with customers – a great illustration of the brand's success in encouraging customers to consistently come back for its quality tea experience.
Innovation as a core competence: The brand is seen as a true innovator in the market as it consistently creates new varieties of tea every season. Different production processes are applied to its ranges of blue tea, black tea, green tea, red tea, white tea, and yellow tea. By blending methods and adding in additional ingredients such as fruits, flowers and spices to its teas, the company has managed to harvest its own distinctive collection of teas. Its flexible approach in enabling customer feedback to influence the production process is also a huge success factor for its reputation as a true innovator.
The brand sees a sales ratio of 30% from its Tea Salons and 70% from retail. Due to the considerably stronger demand of its retail products, the brand also takes product packaging seriously. The packaging of each product is designed carefully by its in-house designers, with the designs being adjusted based on seasons and trends, just like fashion. This unique practice also demonstrates the brand's commitment to innovation in its products.
Besides its impressive tea collection, the TWG Tea brand is also known for its innovation in its interior design. Its Tea Salons & Boutiques are easily distinguished from its magnificent brass patisserie counters, one-of-a-kind glittering floor lamps and its astonishing rotating tea wall which reveals the brand's spectacular array of teas.
Selective high-end distribution: The brand's distribution strategy is tailored across countries and focuses on targeting its specific consumer base. In line with its strategy of quality and exclusivity, TWG Teas are retailed at gourmet and fine department stores all over the world, such as Harrods Knightsbridge and Leicester Square in London, up-market department store David Jones in Australia, The Emporium in Thailand, IFC Mall in Hong Kong, Dubai Mall in UAE, Pavilion Kuala Lumpur in Malaysia, and GUM in Moscow. In the US, the brand has tea counters at the upscale grocery store brand Dean & DeLuca. Moving ahead, the brand is looking to expand further into the Middle East with the same distribution strategy.
Besides its retail outlets, salons and patisseries, TWG Tea is very careful in selecting other distribution channels to market its products. These channels include five-star hotels, airlines and fine dining restaurants – very much in line with its positioning as a luxury brand. For example, in Singapore's 5-star Shangri-La Hotel defined by world-class service, beautiful architecture and the finest dining experiences, a huge selection of 164 TWG Teas is offered in the high-tea menu of its lounge, Rose Veranda. The Fullerton Hotel, an iconic luxury hotel in Singapore, also stocks TWG Tea in its in-room mini-bar. Singapore's national carrier, Singapore Airlines, also serves TWG Tea to business class passengers, and customizes the offering based on its routes – flights to and from China feature a wider range of Chinese teas.
TWG Tea brand communication strategy
At the point of its inception, TWG Tea was faced with an uphill communications challenge – being the first mover in the market, it had to launch its brand in a market that was not accustomed to perceiving tea as a luxury commodity. In order to drive sales and build the brand successfully, it was critical to properly position and communicate the brand's offering and promise. The initial phase of work focused on launching the brand first in Singapore before rolling out an international campaign to build brand equity in various global markets. The initial strategy to introduce the TWG Tea brand in Singapore focused on product offerings, outlet launches and the brand's unique food offerings, with an emphasis on the brand story and its alignment to values of luxury, provenance and quality. The international campaign leveraged on influential publications such as Monocle and New York Times to establish TWG Tea as a world-class brand. Today, its communications strategy has developed to encompass all aspects of the brand including Food & Beverage, Lifestyle, Business and Technology, but mostly relies on word-of-mouth and customer retention for its success.
An interesting fact to note is that when other tea companies were aggressively advertising or giving promotions and discounts, TWG Tea decided not to advertise. When cost cutting and discounts were the norm to attract customers, TWG Tea chose to emphasize the luxurious aspects of its brand and its high quality of tea products. This was in fact a very risky move, considering that the brand was launched right after the blow of the Asian Financial Crisis in 2007, when consumers were tightening their purses and were considerably less willing to spend on luxury goods. Nonetheless, its current global success speaks volumes about the strength of its brand communications strategy and execution.
One of the most important success factors is the amount of investment that TWG Tea commits towards communicating a consistent premium image through its stores and salons. Instead of spending on advertising, TWG Tea invests in its store locations and store displays as key elements of its marketing strategy. In Singapore, the brand has 7 outlets in the most established department stores across the island – such as ION Orchard, The Shoppes at Marina Bay Sands and Takashimaya. The brand takes care to ensure that its branches are located at attractive and strategic units. There are 2 TWG Tea Salons and 1 TWG Tea Boutique in Marina Bay Sands, Singapore's first glitzy integrated resort including a hotel, mall, convention centre, theatres and casino. These outlets are strategically located alongside other global luxury brands, instead of the basement where most of the Food & Beverage merchants are located. Befitting of Marina Bay Sands' reputation as the world's most expensive property, the TWG Tea Boutique and Salons are similarly designed in an exceptional manner. The TWG Tea Garden salon is perched atop a placid reflective pool surrounded by tasteful flowers and greenery. The TWG Tea on the Bridge is located on a bridge over a quaint man-made river in the middle of the mall, making for an impressive façade.
Future brand and business challenges of TWG Tea
Using its tried and tested expansion strategy, the TWG Tea brand looks set to expand quickly and successfully into various global markets. However, history has shown that once a brand hits maturity, it is very easy for it to go down the road of complacency. It is important for the brand's leaders to ensure that complacency does not take root in the organization and to always keep in mind the following important branding principles.
Increased competition: As TWG Tea continues to expand into new markets, it will increasingly come across different levels of local and regional competition. Some of these will come from local, regional or global tea chains, or independent tea shops.
The experiential aspect of the brand has always been a key differentiator for TWG Tea. But the same consumer, who TWG Tea has educated in drinking tea, has now a much finer and sophisticated taste for tea drinking. These developed and refined preferences may increase the propensity for switching and puts the TWG Tea brand at risk. Local tea chains with a strong local heritage or tea chains which position themselves as gourmet and high quality can easily replicate the TWG Tea experience through offering superior tea products. TWG Tea customers, who are used to paying a premium for the high-quality tea experience, will be open to switching whenever the same levels of quality and experience can be recreated.
Constant need for innovation: Innovation seems to have become a buzzword that is as much misused by the popular press as it is by many brands. Although innovation can be conceptualized in various ways, in this context it is used to mean a continuous, organization wide process that allows companies to simultaneously make incremental improvements to existing products and/or services, while investing in the development of breakthrough and significant inventions. Given such a nature of innovation, it is a fundamental building block of iconic brands. Leading brands create their corporate strategies with an inherent strategic element encompassing innovation. Brand strategies that are envisioned with innovation as one of the core elements affords the brand a long lasting competitive advantage that would even withstand system level shocks such as recession.
To-date there has not been another luxury tea company operating on the same global scale as TWG Tea. Nonetheless, new entrants to the market can easily copy the luxury tea drinking concept by offering a wide range of high-quality teas in a quaint setting. For TWG Tea, innovation should not just be limited to bringing new tea products to its markets, but should be extended to encompass many internal functions such as innovation in channel communication (with customers and other stakeholders), innovation in organizational cultures (work practices and internal brand practices) and innovation in implementing cost-cutting and efficiency-enhancing strategies. Such an inclusive notion of innovation provides strong support to a brand's competitive advantage. Most of the above-mentioned are not new processes for TWG Tea to administer but there is a need for consistent implementation across its global operations.
Global expansion: TWG Tea has put in a lot of effort in recreating similar levels of brand experience in each of its salons across the world. Its attention to detail to achieve this is commendable. However, recreating the brand experience needs to tie-in strongly with the specific country's culture and practices. The concept of cultural differences in terms of how time is spent outside and for what activities need to drive the local marketing strategies for the brand. For TWG Tea, if the core brand value is to create a beautiful setting for customers to enjoy tea at their own relaxed pace with their friends, then this experience should match with the local culture.
For example, TWG Tea co-founder Maranda Barnes has attributed the challenge of expanding the TWG Tea brand in the US due to the lack of a tea culture in the continent. The key here would be to conduct thorough market research. A very good case study to learn from is Starbucks, who managed to launch its coffee concept very successfully in China, a culture of primarily tea drinkers. To make its menu more relevant to Chinese consumers, Starbucks introduced beverages that included local tea-based ingredients. Market research also revealed that the Starbucks experience appealed to those aspiring to Western standards or those climbing the social ladder in their own culture. Responding to this, Starbucks initiated partnerships with local coffee companies to better understand the intricacies of local tastes and preferences. To ensure success in a risky market, TWG Tea needs to conduct market research and explore similar expansion strategies.
With private equity company KKR's recent purchase of a USD 366 million significant stake in V3, TWG Tea's parent company, the investment will position TWG Tea for its next phase of growth, which will begin with the immediate expansion of the brand in Japan and the US.
Pricing and targeting: The pricing of TWG Tea products needs to be a crucial part of TWG Tea's country strategy. Although the brand's target segment are consumers who value and seek a high-quality tea experience, and are willing to pay for the brand's high-value, high-price offering, the strategy needs to hold in the new markets that TWG Tea decides to enter. Premium pricing has its potential pitfalls in many markets due to the following reasons:
Only a specific sub-segment of the population can be the target market, which in many instances can be very small or niche
Younger age groups, who would tend to display behavioural patterns that match the psychological behaviour of the target consumer (spending time with friends etc.) may not be able to afford the brand
In addition, in emerging markets or countries where a quality tea drinking experience has not been established, it is important to strike a balance on the right pricing vs. targeting the right consumer.
Embracing digital: Taha Bouqhib expresses that TWG Tea is very optimistic about embracing digital opportunities into its marketing strategy. Indeed, the brand has demonstrated this through being the first global tea brand to launch its m-commerce application back in 2013. It also successfully launched a new global online retail platform and local invitation-only MyTWG membership programme in 2017, enabling consumers residing in markets where TWG Tea does not have stores in greater accessibility to the brand and its products. However, Taha Bouqhib believes in focusing more on idea generation and creation of new products, experiences and concepts. As a result, the brand does not spend much time and effort in analyzing the success of past campaigns.
However, one of the most important principles to successful brand building is to measure the brand performance. Only with data and insights can a brand manager figure out the gaps between its current situation and its desired future state, and think of solutions to achieve its future state. To fully leverage on the business opportunities that digital has to offer, it is important for TWG Tea to collect data, and define certain digital marketing metrics to assess the success of its marketing campaigns, in order to conduct more targeted marketing campaigns in the future that can deliver greater ROI.
Uncompromising delivery on superior brand promise: One of the biggest challenges for any brand is to consistently deliver on all the brand promises. Successful brands are those that create supportive organizational and operational structures that facilitate the implementation of strategies to deliver on the promises. However, for luxury brands, delivering on brand promises involves multiple dimensions – not only do luxury brands need to consistently deliver on the promise of symbolic value, but they also will need to project consistency and continuity in every possible touch point. TWG Tea needs to ensure that it can deliver consistency on their brand promise of providing a high quality tea experience in all outlets across the globe. For example, the brand has made a conscious decision not to outsource its creative, but has chose to build internal design, marketing, advertising and PR capabilities, which has enabled flexibility and consistency in the brand's messaging and global branding. This has worked towards the brand's advantage as the brand experience is perceived to be very consistent across the world.
Conclusion: Expand TWG Tea globally and evolve the brand experience
In just a matter of 10 years, TWG Tea has managed to evolve from a single tea salon in Singapore to now a global Asian brand well-known across the world for its fine, exquisite, high-quality teas and tea experience – definitely no easy task. A large part of its success is due to its strategic focus to build TWG Tea into a global brand right from the start, even before it opened its first location. Its brand, expansion and communication strategy and execution has always been focused on the customer experience. The brand ensured that it had a strong foundation in Singapore, from its essential blending and packing facilities, a central kitchen and patisserie laboratory, all the way to warehousing, offices and its own training facility to train its 3,000 employees globally, to ensure it can provide a pleasurable tea drinking experience. This winning formula has since been replicated across all its international outlets.
To continue to be successful in its international growth and expansion strategy, TWG Tea needs to have a strong innovation mindset and the ability to locally customize its product offering and positioning of its stores. The brand has shown commitment to implementing an innovation strategy especially through its new products as well as on a technology front, but it is also crucial to ensure that customer feedback is channeled into that innovation strategy. Innovation and understanding consumer preferences would be the bedrock for TWG Tea to continue to gain success internationally and also in existing markets.
Last but not least, it needs to continuously evolve and elevate the customer experience of tea drinking in its stores. In today's interconnected world, customers get educated very quickly. As such, their levels of expectation around basic and hygiene customer experience are constantly being elevated. A brand experience that is extraordinary today may just become a regular one tomorrow. TWG Tea has to see itself as its own worst competitor, and stay on top of this curve to be continuously differentiated in the eyes of the customer.
It will definitely be interesting to see how the next 5 years will transform the TWG Tea brand and how brand owners and the executive leadership team will take TWG Tea to the next global level. The brand has all the potential to become an iconic global brand with strong Asian roots and legacy.
Insights links
About the author: Martin Roll – Business & Brand Strategist
Read more: Insights & Articles