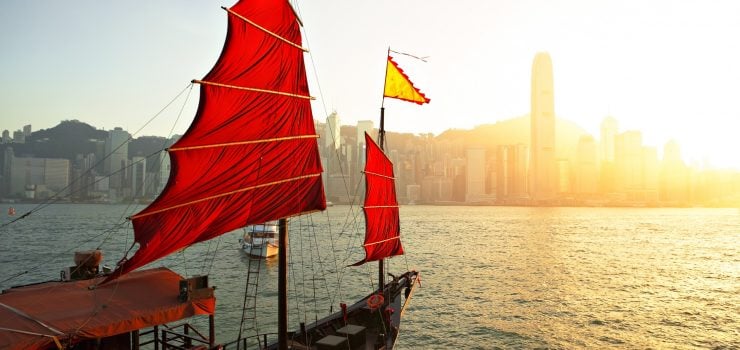 Some Asian brands are becoming successful well beyond Asia. But with two-thirds of the global population, a rapidly growing middle class economy with an increasing disposable income, Asia still boasts only a handful of powerful brands. Only 2 Asian brands, Samsung (#6) and Toyota (#7) were in the top 10 of Interbrand's 2018 Best Global Brands ranking. This is a cause for concern.
Asia's historical focus has been on manufacturing and trading activities, the global landscape could potentially face a wealth of new Asian brands in the coming years. Every country in Asia has its own list of aspiring brands just waiting to cross the local borders. In literally every industry sector, many companies are realizing the potential value creation that they are missing due to lack of branding. These companies are gradually making a mark in the region, having been inspired by industry leaders. Yet not many have managed to attain international recognition.
Asian brands need to create their own Asian identities
To create iconic Asian brands true to their roots and origin, Asian leaders and brand managers will have to become trendsetters to a much larger extend than today. The future perspective for Asian businesses is that, in order to be successful, Asian brands need to capture the spirit of the region, but they also need to lead the way by creating that spirit. It is time for Asian boardrooms to rid of the inferiority complex and focus more on what Asia actually has to offer when it comes to brand building.
This new perspective must be steeped into a more acute perspective on the consumer behavior patterns. Asia is not a homogenous entity. Even more importantly, Asian countries are more and more traversed by cultural flows permeating the region: cinema, music and fashion trends that are present extend beyond national borders to capture the imagination of millions. One very apparent example is the huge influence of Hallyu, or the Korean wave, on almost all of Asia. Moreover branding and brands do not operate in vacuum, but are closely linked to developments in society, to people and to cultures.
The defining aspect of any brand is its identity. Brand identity is a brand's calling card to its customers. The identity of a brand not only differentiates the brand from the many other competing brands in the market but also offers the brand the distinct opportunity to create unique experiences that would entice the customers to the brand and build lasting relationships.
As such, the identity of a brand is very important. Given this, it would seem very obvious that Asian companies would benefit by maintaining their unique Asian identities when they expand globally. Companies will have to be careful not to generalize this too much. The level to which Asian brands maintain their Asian identities also depends on the type of industry the company belongs to.
In the hospitality industry, Asian players such as Shangri-La Hotels & Resorts, Banyan Tree Hotels & Resorts and Mandarin Oriental are classic examples of brands that have gained immensely by leveraging on the unique Asian service mindset. The same goes for Singapore Airlines which is truly Asian and has become the most admired, successful and profitable airline brand in the world.
As such, it makes sense not only to maintain the Asian identity but also to emphasize it in this case. It will be crucial for companies to weave their brands into the social fabric and make them a part of the community to ensure enduring success. Tapping into popular culture and society are two main drivers of successful branding, and the key reasons why Korean brands are very successful on a global scale as they bring Korean popular culture to the world. Korean cosmetics and skincare company AmorePacific with its portfolio of 28 brands is a great example.
On the other hand, consumer electronics is a sector where cutting technology and world-class designs are more crucial than the degree of Asian origin and culture of the company. As such, companies such as Samsung and Sony have emphasized the technological aspects of the brand more than the cultural aspects of being Asian companies. But moving forward, these brands will have to emphasize their Asian origin to create brand personalities that truly differentiate them from other global players.
Therefore, companies will have to make a careful examination of the relevance of maintaining the Asian identity of their companies in the context of the industry sector that they are in and then accordingly emphasize its importance.
More Asian brands to excel on the global stage
Asian consumers and Asian managers have for a long time under-valued Asia and its heritage, and instead tried to emulate everything from the West. Looking ahead, the Asian inferiority complex is diminishing and Asia will grow in importance as the key ingredient for brands over the next 10-15 years. The last 10-15 years have faced the rise of many Asian brands on the global stage, including Charles & Keith, Uniqlo and Shiseido. This phenomenon is only set to grow in the coming years.
Insights links
About the author: Martin Roll – Business & Brand Strategist
Read more: Insights & articles
Read more: 10 Steps To Build A Successful Asian Brand
Read more: Unleashing The Asian Brand Potential
Download PDF: Benefits Of Branding Nations