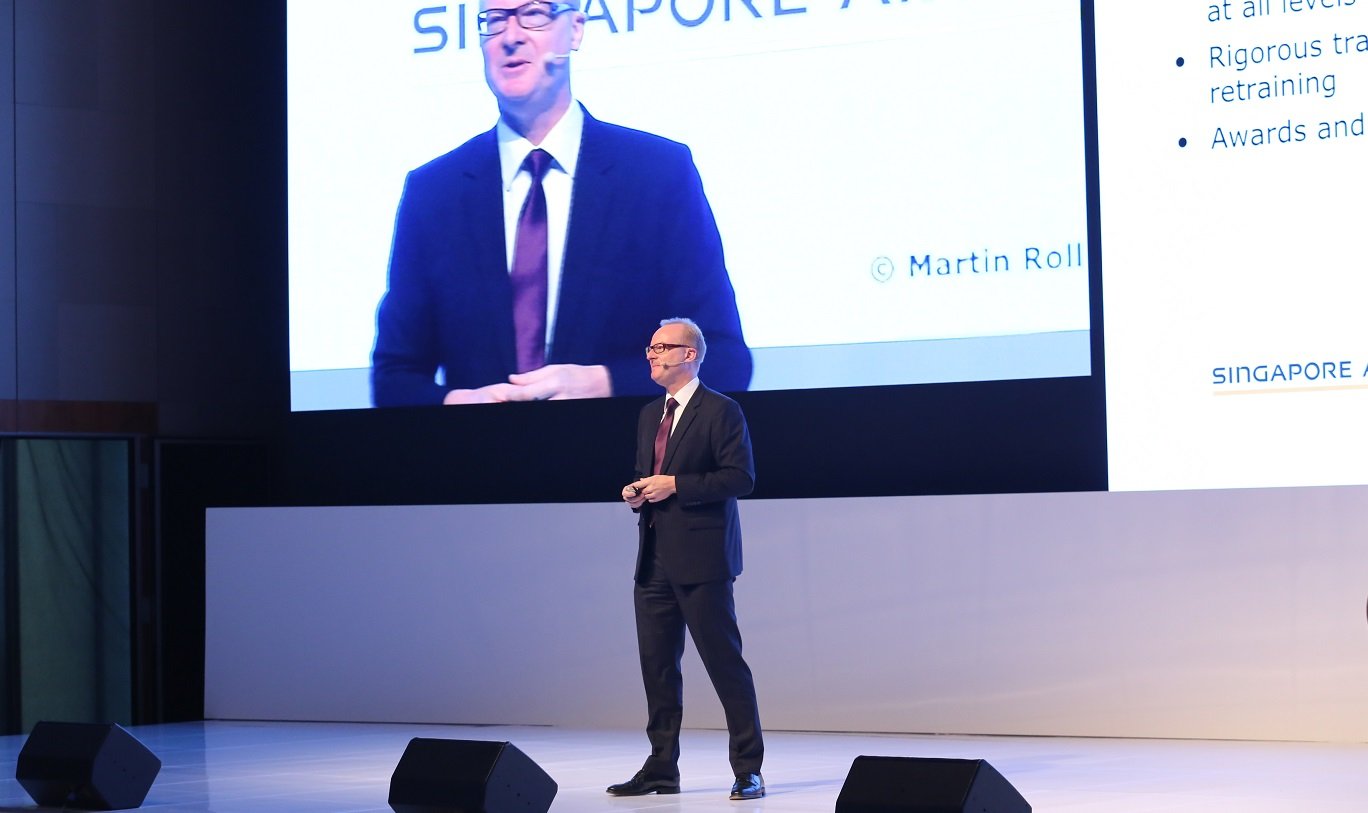 In November 2016, Martin Roll provided a keynote speak at the inaugural "INSEAD Retail, Consumer and Luxury Goods (RCLG) Forum" in Paris, on the topic of "Building an Iconic Luxury Brand in the Digital Universe".
The INSEAD RCLG Forum is an independent think tank platform under the INSEAD Business School umbrella that gathers together world class speakers for discussions on the major disruptions and innovations expected to shape the future of the luxury and retail industries. It was attended by leading luxury professionals from marketing, business development, digital integration or communication departments, and MBA students from INSEAD, HEC, ESSEC, Boconi and other leading business schools.
During the session, Martin Roll discussed global brand management practices and how digital strategy execution can be applied practically in the industry.
10 key drivers of excellence for luxury brands
In today's complex marketplace in which the individual consumer faces a plethora of luxury options, winning luxury brands are indeed relentless in their pursuit of excellence. Here are the 10 key drivers of excellence that Martin Roll recommends every luxury brand today needs to know and apply in their brand management strategies in order to see continued growth and success:
Luxury brands are driven by a strong purpose: A purpose establishes a clear vision of what the luxury brand will bring to the world, how it differentiates, and why it will matter to the world. Jim Thompson is a brand built on a strong myth with a modern twist, with a highly unique and compelling purpose – to blend eastern tradition and heritage with western contemporary designs based on traditional Thai symbols and patterns in all its products
Luxury brands provide strong financial results: Global luxury brands drive financial results, the most valued strategic asset in business. This is primarily driven through loyal customers who are willing to pay a substantial and consistent price premium for the brand
C-suite leads the brand but everyone remains involved: Global luxury brands are led by the CEO and managed by the CMO. The elevation of marketing strategy and branding to the boardroom allows brands to be run at the boardroom level and be an integrated part of all strategic issues
Luxury brands drive constant innovation: Global luxury brands prioritizes constant innovation as they understand that products are still the heroes. With its coffee capsules, coffee brand Nespresso has completely reinvented the category and is now a market leader in coffee machines and capsules. Another good example is Hermès – every product coming out under the brand's name reflects the hard work put into it by the artisan, clearly showing its relentless focus on product
Luxury brands are customer-centric: Global luxury brands balance distinct brand promises with strong brand delivery by delivering effectively across all touch points along the Customer Decision Journey and Customer Experience Journey. For example, Singapore Airlines is a brand that has been able to consistently charge a premium on its services because of its strong brand delivery across all its customer touch points, from the technological prowess of its carriers to offering its passengers a taste of home through the high quality food served
Excellence in insights and intelligence: Global luxury brands have excellent intelligence systems and processes integrated across the organization for decision making. Zara is a great model of how customer insights are used in responding to customer needs. The brand empowers its sales associates and store managers to be the leading edge of customer research – they draw upon customer comments and ideas for cuts and fabrics, and even styles worn by its customers that could be made into unique Zara styles
Technology is a key business enabler: Global luxury brands make dedicated, efficient usage of technology across the entire organization to help align strategy with execution, allowing technology to be a competitive driver for the organization
Business performance and brand equity are measured: Global luxury brands measure and benchmark strategic brand performance (KPIs). They utilize integrated constant feedback loops to align overall business performance to brand performance
Strong culture brings iconic luxury brands to life: Global luxury brands prioritize the building of a unique organizational culture and ensure that everyone in the organization lives the brand values. In addition, training and ongoing global efforts are paramount to sustain a strong culture around a luxury brand
Luxury brands drive constant change: Global luxury brands are never satisfied, and seek to constantly raise the bar. They avoid arrogance and complacency, and are consistently its own change agent
These 10 key drivers are essential for any luxury brand to continue to succeed and grow in today's global digital economy.
The keynote speak by Martin Roll and other speakers and workshop hosts, was followed by a cocktail networking session with leading industry professionals and MBA students.
INSEAD – The Business School for The World
As one of the world's leading and largest graduate business schools, INSEAD offers participants a truly global educational experience. With campuses in Europe (France), Asia (Singapore) and Middle East (Abu Dhabi), and alliances with top institutions, INSEAD's business education and research spans around the globe. The 145 renowned faculty members from 40 countries inspire more than 1,400 students in both degree and PhD programs. In addition, more than 11,000 executives participate in INSEAD's executive education programs each year.
INSEAD's innovative programs are internationally recognized. Of particular note, the Financial Times has ranked INSEAD as the #1 MBA program in that world for two years in a row (2016 & 2017).
Insights link
Download PDF: Martin Roll Speaks at INSEAD Global Luxury Forum 2016 on Digital
Download PDF: Asian Brand Strategy (Sample chapter) – Martin Roll